Experience a Week in the Vibrant Arts Scene of Saratoga Springs
Want to indulge in the Saratoga Springs area's vibrant arts scene? We've got you covered! Follow this simple itinerary to get the most out of the region's arts hotspots during your week-long visit. You can rearrange and adjust the order of activities based on your schedule and any special events that are taking place while you're here.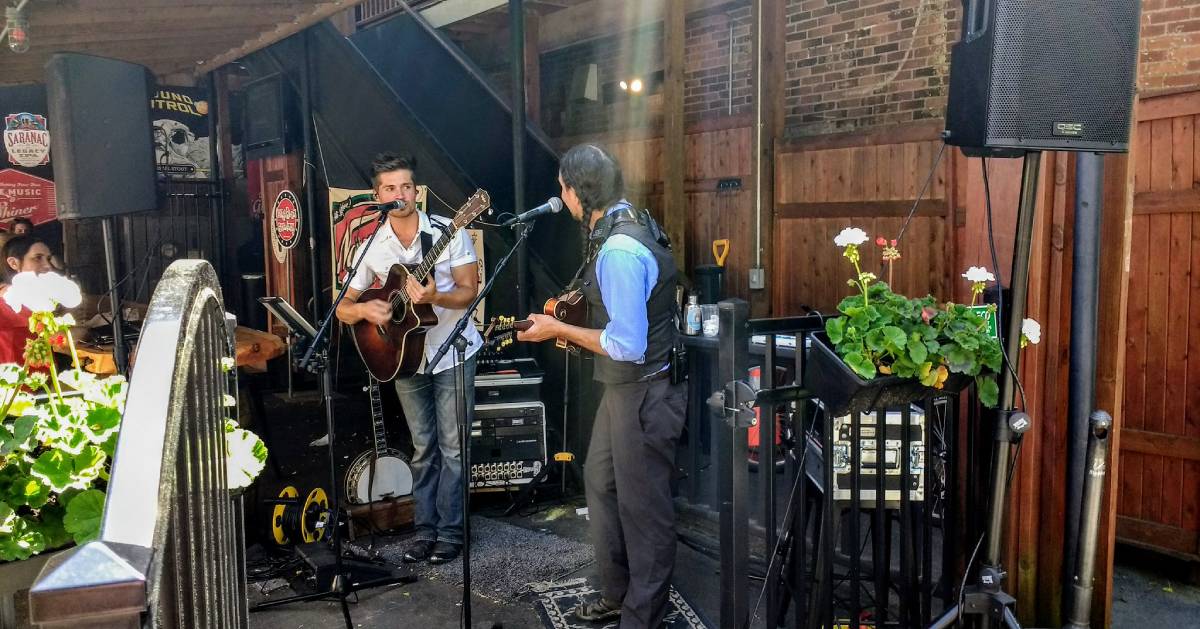 Day 1
Follow this morning-afternoon-evening itinerary for your first day in Saratoga.
Morning
Interested in pottery? Head over to Saratoga Clay Arts Center in Schuylerville, located right near Saratoga County's eastern border.
Saratoga Clay Arts Center offers classes to kids and adults of all skill levels. Try hands-on activities and learn about crafting with clay.
Class times vary, but the arts center is open Monday - Saturday, 10:00am-4:00pm. Register online today and plan ahead.
Afternoon
Take a peek inside the Tang Teaching Museum at Skidmore College.
The Frances Young Tang Teaching Museum features a plethora of exhibits, shows, educational experiences, music events, and family-friendly activities throughout the year.
Evening
Enjoy the amphitheater or lawn of the famous Saratoga Performing Arts Center (SPAC).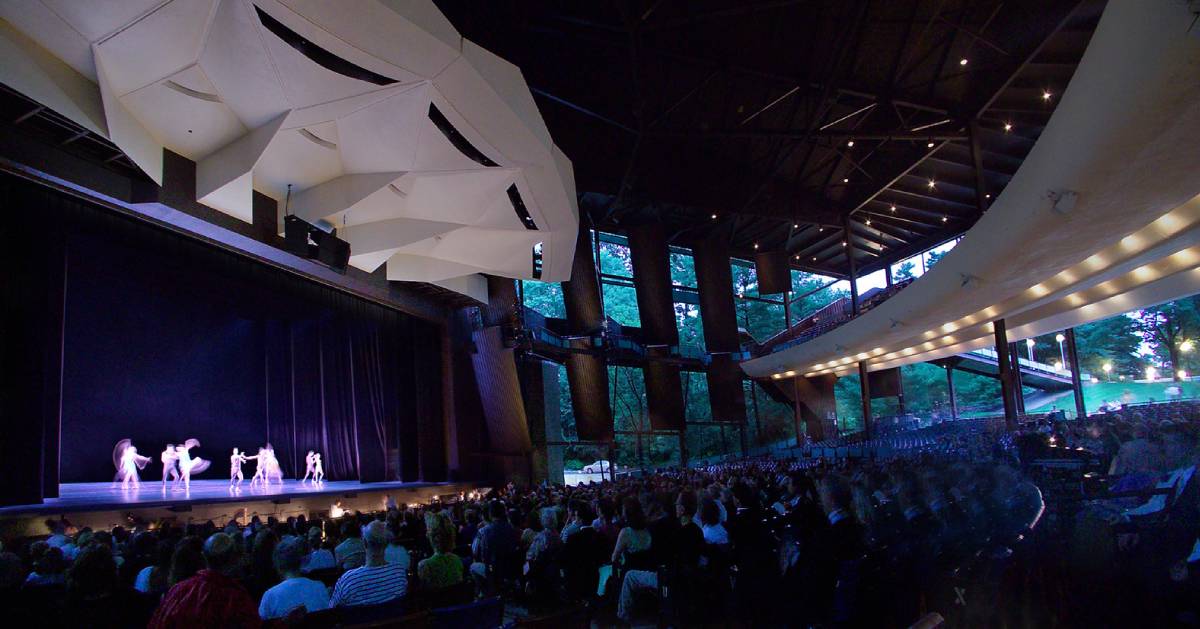 Day 2
Dive even further into the arts scene on your second day!
Morning
Take a trip to Glens Falls and explore The Hyde Collection.
The Hyde is an art museum and historic house, and its 4,000-piece permanent collection won't disappoint.
The museum hosts works from the 4th century BC through the 20th century, including those by European and American masters.
Afternoon
Have kids? Stay in Glens Falls for the afternoon and bring them to the World Awareness Children's Museum.
This museum is a special place "Where children discover the world!" Take your kids to this hands-on and interactive museum where they can learn about the world and its different cultures.
Don't have kids but want to stick around in Glens Falls? The Chapman features fascinating exhibits about the local area.
See 19th century Adirondack photographs by Seneca Ray Stoddard.
Learn how people lived centuries ago.
Suggested admission is $5 for adults, $4 for seniors (65+) and students, and free for kids under 12 and members
The museum is open year round, except for holidays.
Evening
Saratoga Paint & Sip Studio in downtown Saratoga is the place to be for hands-on painting fun in the evening.
This paint and sip studio hosts classes in the afternoon and evening, and no experience is necessary.
Since events fill up fast, it's recommended that you register in advance for the class you'd like to attend with your friends.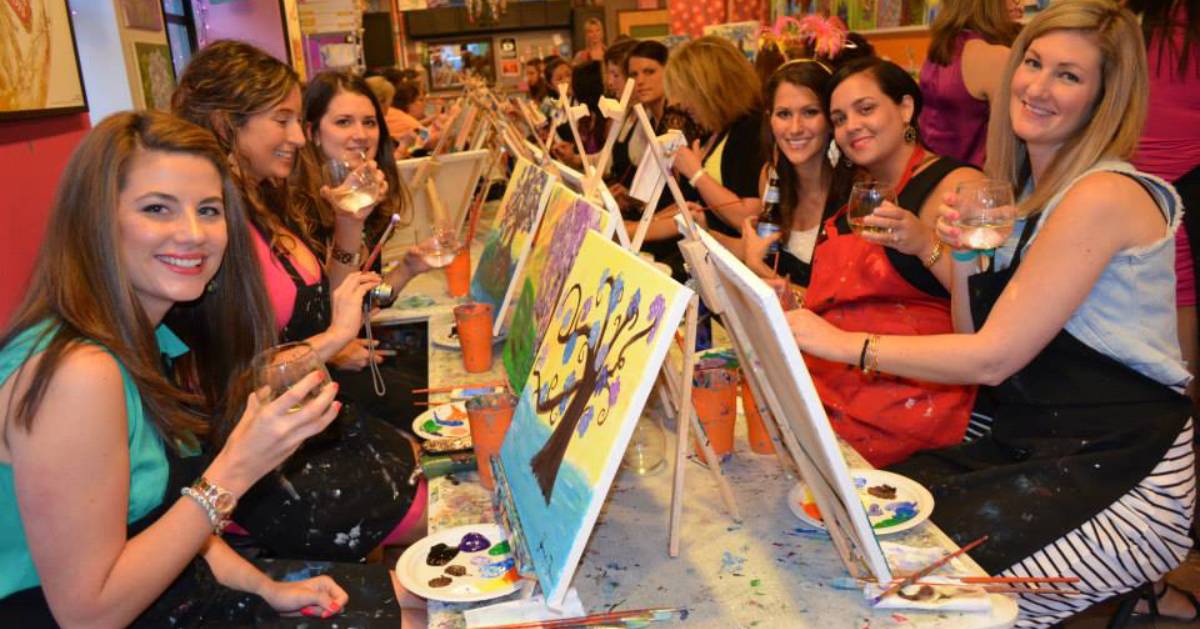 Day 3
Morning
Grab a delectable breakfast at one of these Saratoga eateries. Then, stroll down Broadway or even through Historic Congress Park as you watch the city come to life! Congress Park is full of unique and beautiful statues and fountains.
Afternoon
Head to Union Avenue across from Saratoga Race Course to pay a visit to the National Museum of Racing and Hall of Fame.
You'll love seeing the renowned equine art collection, the thoroughbred racing memorabilia, and Hall of Fame.
Be sure to check the museum's website for its hours before you visit, as they change seasonally.
Afterwards, return to downtown Saratoga to browse books and wander the afternoon away at Northshire Bookstore and Lyrical Ballad Bookstore.
Enjoy a welcoming environment at Northshire Bookstore right on Broadway, and look through the wide selection of books.
Explore Lyrical Ballad, Saratoga's underground secret since 1971. With over 100,000 books, antique prints, and maps to discover, you're sure to be inspired!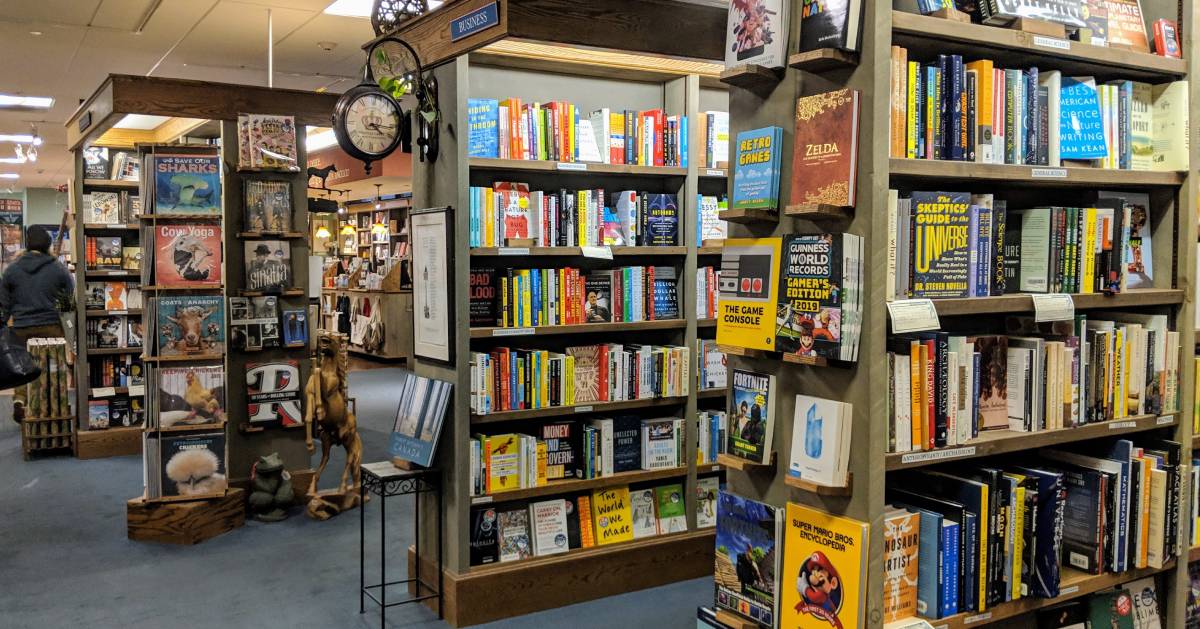 Evening
Discover up-and-coming music artists at Caffe Lena. This historic performance venue hosts folk, jazz, bluegrass, and acoustic pop performances in an intimate setting.
Caffe Lena, open since 1960, is the oldest continuously operating folk music venue in the United States.
Enjoy a variety of beverages, light fare, and dessert served before the show and during intermissions.
Fun fact: Caffe Lena helped artists like Bob Dylan and Sawyer Fredericks launch into fame.
Day 4
Morning
Walk through the rejuvenating atmosphere of Yaddo Gardens.
Founded as a retreat for artists, Yaddo is home to beautiful gardens, marble statues, and more. The gardens are open to the public for self-guided tours.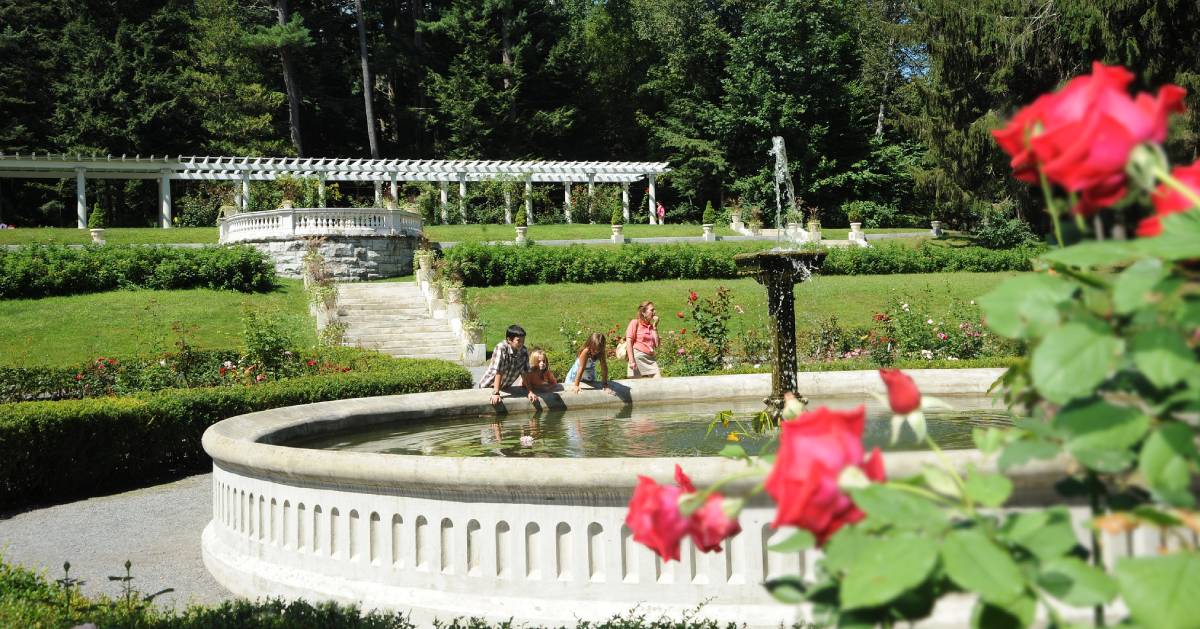 Afternoon
Dive into the culture, food, and arts hub of Saratoga Springs on Beekman Street.
Walk the flower-lined streets buzzing with working artists, shopkeepers, and restaurateurs. Beekman Street is full of studios for visitors to explore.
Check out this local treasure of Saratoga Springs, just a few blocks from Broadway.
Evening
Catch a show from Home Made Theater at Saratoga Arts in downtown Saratoga.
Attend a high-quality production presented by a local, nonprofit theater company. Home Made Theater is currently offering productions at Saratoga Arts.
Day 5
Morning
Spend your morning exploring the nature trails, historic buildings, walking paths, mineral springs, and museums of Saratoga Spa State Park. Bring your breakfast and have a morning picnic.
Stop by the Saratoga Automobile Museum nestled in the park for your daily dose of vintage cars, hot rides, and history.
Afternoon
Top off your afternoon with some art gallery browsing at The Laffer Gallery in Schuylerville. Check out the latest exhibits from artists near and far. The Laffer Gallery is open Thursday - Sunday, 12:00pm-5:00pm, or by appointment.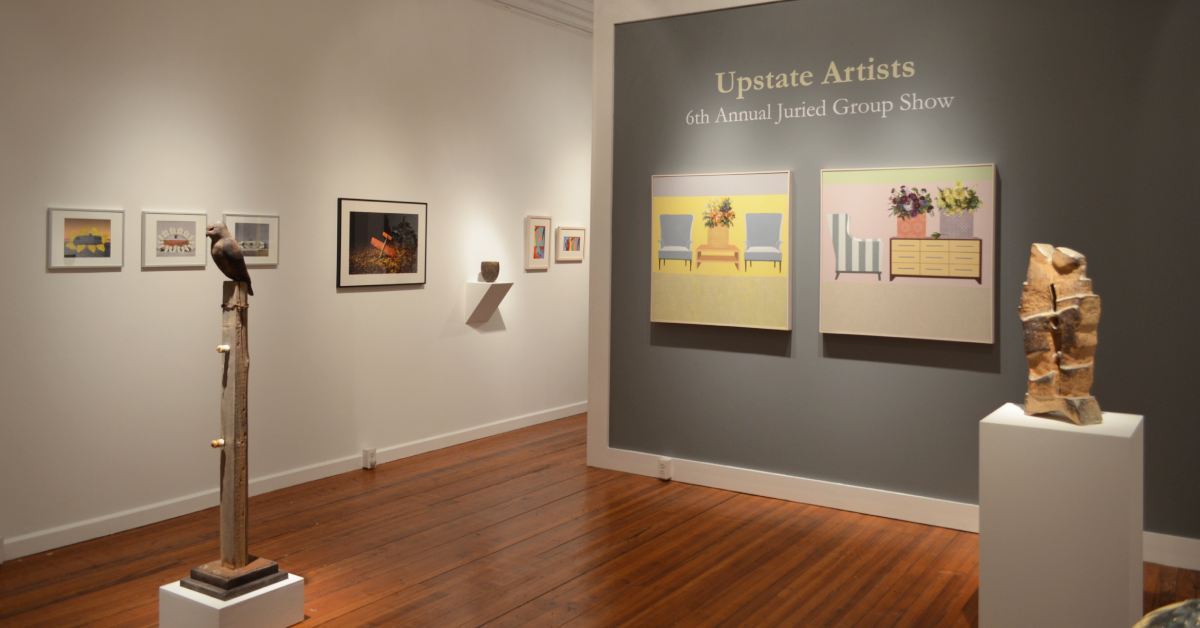 Evening
End your day on the right note with one of these fabulous live music venues right in downtown Saratoga Springs:
The Parting Glass - If you're looking for great food and drinks, as well as live Irish music, then The Parting Glass is where you should be.
Putnam Place - From tribute bands to national musicians, Putnam Place is a major part of downtown Saratoga's nightlife and music scene.

9 Maple Avenue - This 40-seat jazz bar is the perfect place to go for delicious drinks and live music.
Gaffney's - A staple of downtown Saratoga. From laid-back evenings to epic throwdowns, Gaffney's is the ultimate party destination.
How can you make the most of Saratoga's arts scene? Mix and match these day itineraries with a splash of your own interests along the way!
Sources: