Early Riser? Here Are 17 Morning Hot Spots In Saratoga Springs
Rise and shine! While Saratoga Springs is known for its historic racetrack, live music, and exciting nightlife scene, there are plenty of fun outdoor and indoor activities for early birds too (and delicious options for breakfast and coffee!). Here are some of our favorite things to do between 5 AM and 10 AM - all within a ten minute drive from downtown Saratoga Springs.
Catch the Sunrise: Outdoor Morning Activities
Stand Up Paddleboard Yoga with the Kayak Shak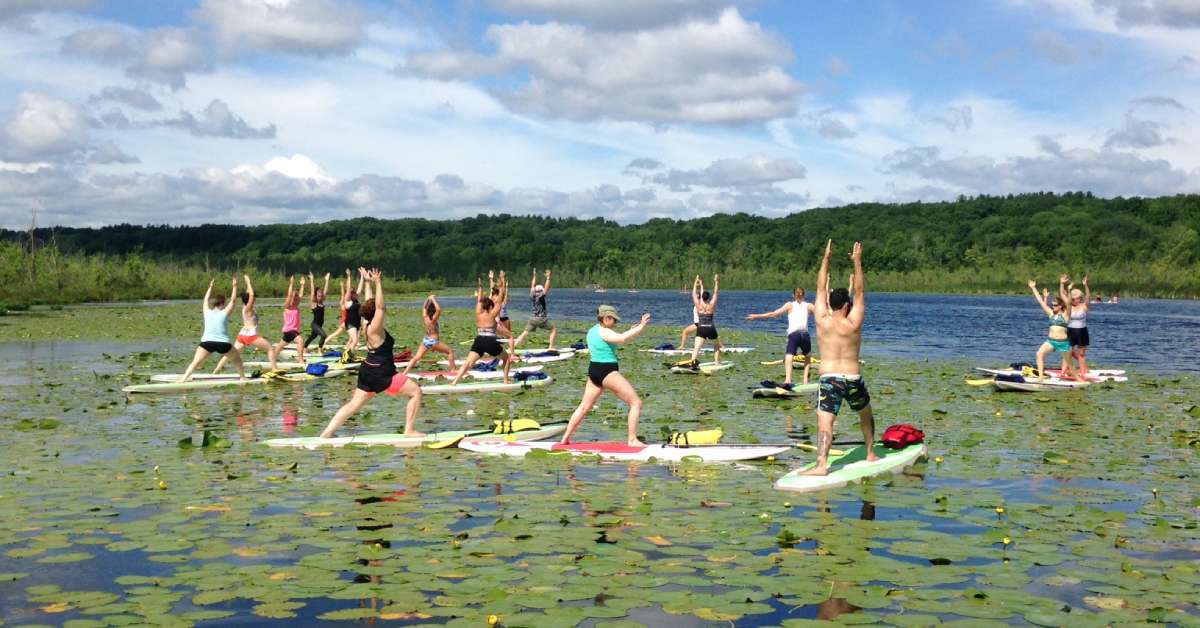 Experience a morning workout you'll never forget! Open seasonally, The Kayak Shak offers SUP yoga classes at 9 AM on weekends. The class includes gear rental, instruction, and a 1.5 hour yoga class. Not a yogi? Just rent the gear and get out on the water for an early morning paddle.
Thoroughbred Morning Workouts at the Race Course
As early as 7:00 AM, you can watch thoroughbreds run at the Whitney Viewing Stand for a memorable morning. The Whitney Viewing Stand overlooks the Oklahoma Training Track, and is typically open Fridays, Saturdays, and Sundays from April to July. When the racing season officially begins in the summer, the viewing stand is open daily until the end of the meet.
Saratoga Lake
Fishing, boating, swimming, paddling... Saratoga Lake is the perfect place to spend a summer morning. Beat the crowds by getting there extra early: if you want a picture-perfect morning, you can't beat Waterfront Park for a view of the sunrise—check out these gorgeous photos from 2015! For more ideas, see our 7 Must-Do Activities at Saratoga Lake.
Saratoga National Golf Club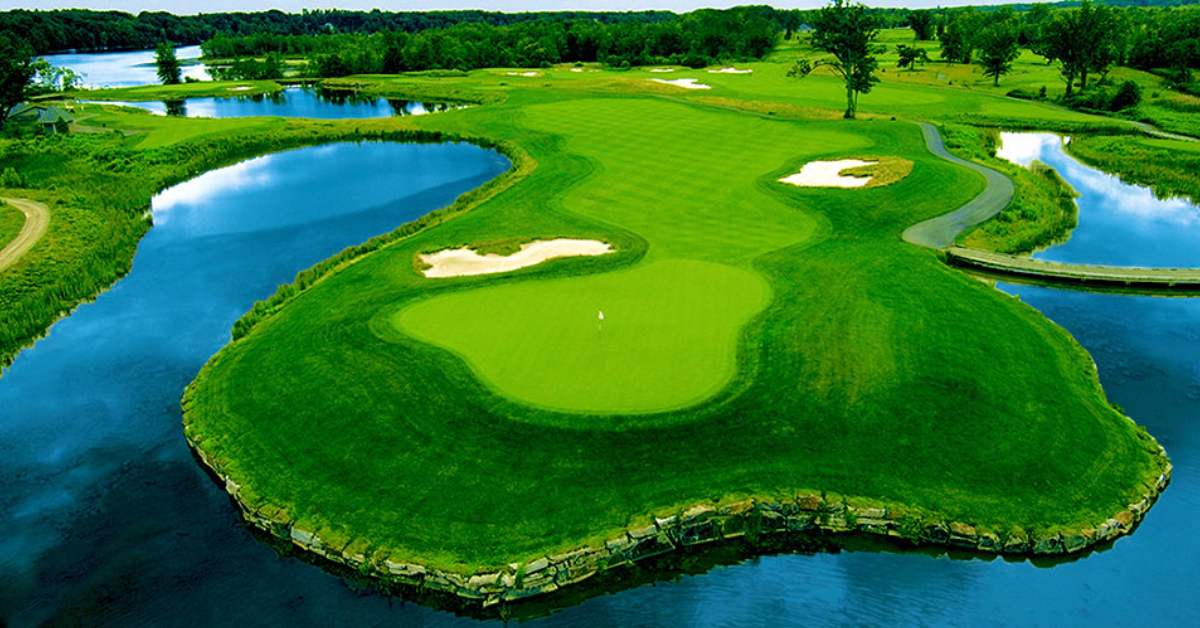 Hit the links early at one of the nation's top public courses. Saratoga National Golf Club in Saratoga Springs guarantees to provide natural beauty and excellent play. You can reserve a tee time up to 30 days in advance with a credit card; reserve early to get your ideal morning spot.
Golf World Driving Range
Four miles from downtown Saratoga Springs, you can practice your swing from dawn to dusk at Golf World Driving Range. Buy a small, medium, or large bucket and enjoy the morning sun while you work on your game. Professional instruction and lessons are available.
Congress Park
Take a stroll through a park studded with statues and springs. This popular park is especially lovely in the cool, early morning hours. Take a taste of Congress Spring and Deer Park Spring while you're exploring the park, and consider creating your own early-hours tour of Saratoga Springs' mineral springs.
Yaddo Gardens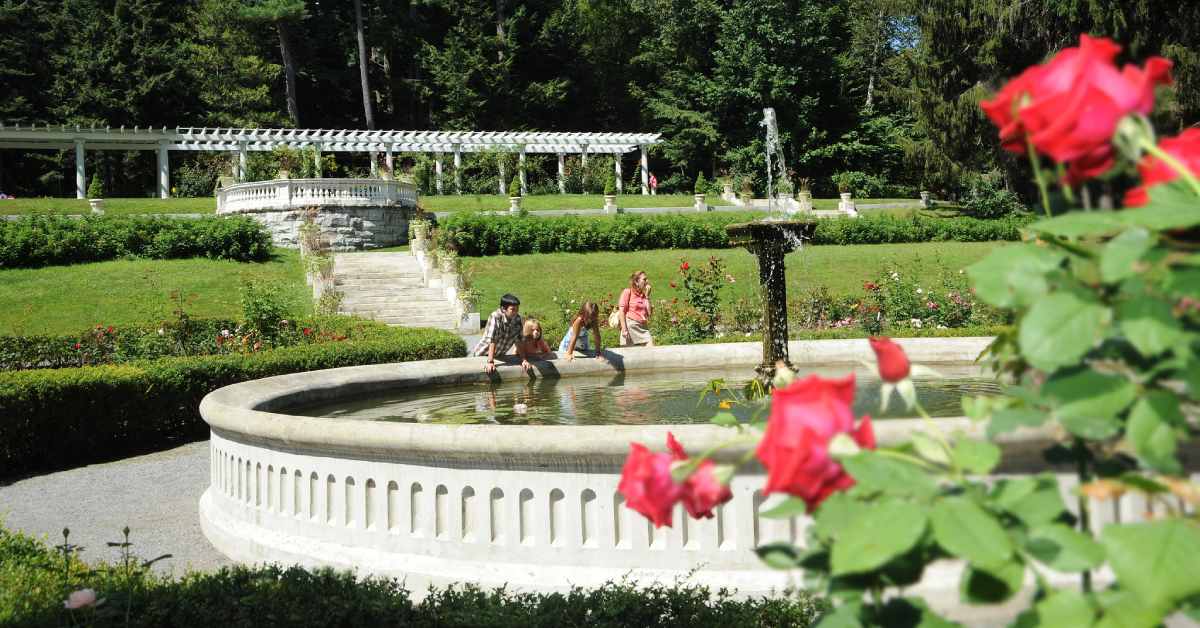 The historic and picturesque Yaddo Gardens open at 9:00 AM on Saturday and Sunday (seasonal hours). The rose and rock gardens are open to the public, and brochures with a self-guided tour are available. This is the perfect spot for a cool and quiet morning walk with a dose of history and culture.
Bog Meadow Brook Nature Trail
Explore the natural beauty of Saratoga Springs' wetlands while enjoying the Bog Meadow Brook Nature Trail. Perfect for birdwatching, jogging, walking your dog on leash, and even snowshoeing and skiing in the winter, this trail is managed by volunteers from Saratoga PLAN. It is open sunrise to sunset and is a quick drive from downtown. Looking for more morning walks in the great outdoors? Check out our list of local nature trails.
Wake Up, Warm Up: Indoor Morning Activities
The Arts Center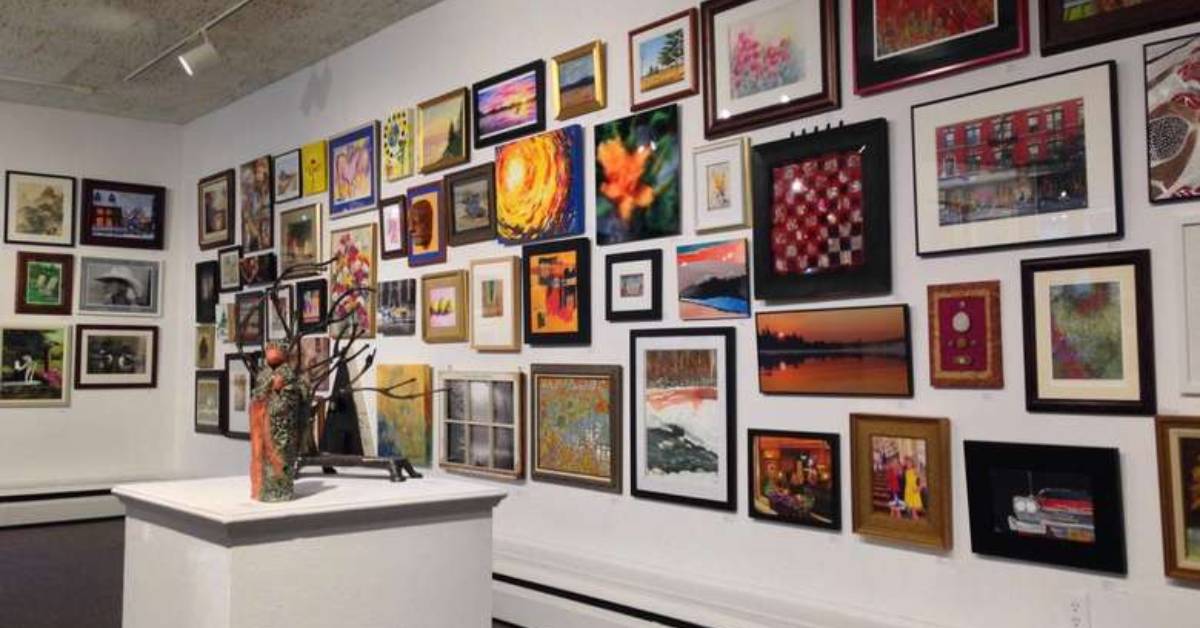 Operated by Saratoga Arts, a local non-profit organization, The Arts Center is a great place to spark your cultural and artistic energies. Admission to the gallery, which opens at 9:00 AM Monday through Friday, is free. Wander through exhibits of artworks by local, regional, and national artists.
National Museum of Racing and Hall of Fame
Spend your morning at the National Museum of Racing and Hall of Fame, where you'll learn all about the rich history of one of Saratoga's biggest pastimes. The museum features a variety of permanent galleries and special exhibits. Visitors can even see a Triple Crown trophy in person! The museum is open daily at 9:00 A.M. General admission prices vary, but admission is free for museum members, children under 5, active military members and their families, and veterans.
Saratoga Springs Public Library
The Saratoga Springs Public Library opens at 9:00 AM on weekdays and Saturdays. Learn a new skill with their adult programs, bring your little one to Toddler Storytime, or simply scour the stacks for your new favorite book.
Saratoga Regional YMCA
Whether it's sunny or snowy, the Saratoga Springs branch of the Saratoga Regional YMCA offers classes to get your body moving almost every morning of the week, as early as 5:00 AM. Do laps in the eight lane swimming pool, shoot hoops on the courts, or take an exercise class: cycling, aerobics, strength training, and more. Daily passes are available, but you'll get a great deal with a regular membership.
Morning Meals: Best Places For Coffee, Breakfast, and Treats
Country Corner Cafe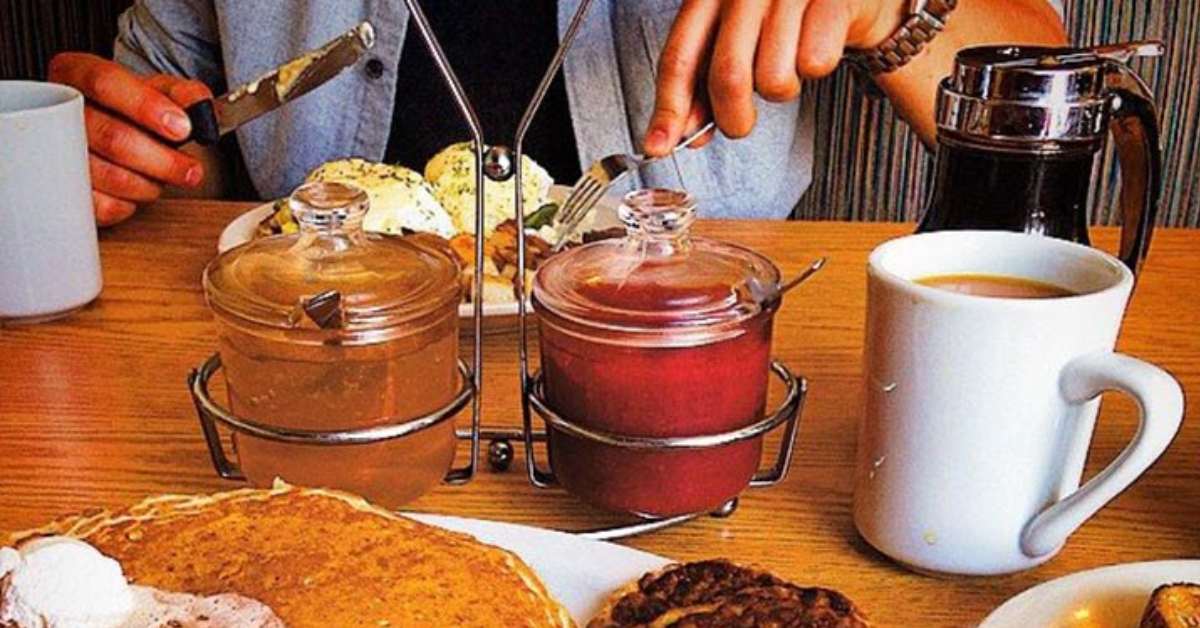 Wake up to the sounds of locals laughing, bacon sizzling, and coffee being poured. The Country Corner Cafe is open 7 days a week at 7:30 AM. Build your own omelette, try a home-made muffin, or order a stack of buttermilk pancakes.
Sweet Mimi's Cafe & Bakery
Looking for a more social morning experience? Bring your friends to Sweet Mimi's in the historic Caffe Lena building off of Broadway. Try the lemon ricotta pancakes with fresh blueberry sauce and a rich cup of coffee. Sweet Mimi's opens at 8:00 AM and is closed on Tuesdays and Wednesdays.
The Kettle Restaurant
The Kettle Restaurant is a great choice for a classic American breakfast in Saratoga Springs. Their 'Great American Breakfast' even says it in the name! The Kettle Restaurant opens at 8:00 AM, Thursday-Sunday.
Saratoga Farmers Market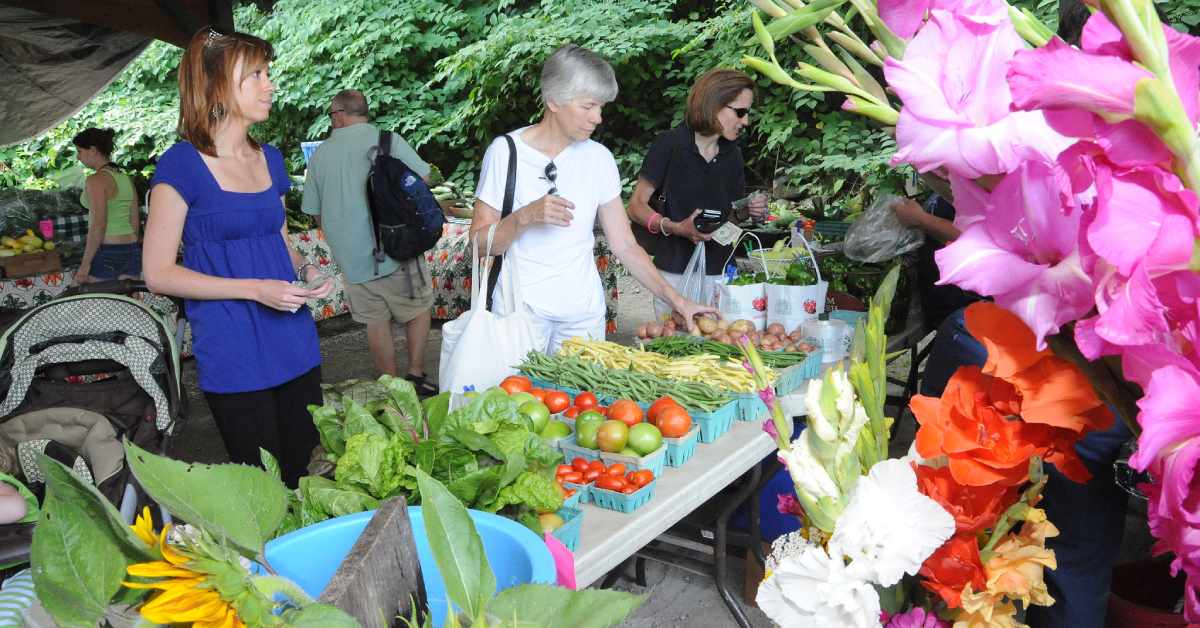 The Saratoga Farmers Market is a great place to visit in the morning. You can peruse fresh greens, breads, cheeses, fruits, jams, maple syrup, honey, and more, as well as enjoy some food while you're there. Learn about the dates and locations for their summer and winter markets.
Kru Coffee
Kru Coffee is a local favorite for coffee and breakfast sandwiches served in a cozy atmosphere. Hunker down in a leather chair with a book and a coffee, enjoy your breakfast on a rustic wooden table, or sit upstairs in the gallery and watch the morning buzz below while you sip an americano.
Ready to continue your day after that cup of joe? Take a look at these fun attractions in the Saratoga Springs area »