Thoroughbred Spring Training at Saratoga Race Course
To prepare for the annual summer meet at Saratoga Race Course, thoroughbreds begin to return to the Spa City in April for spring training. Find out more about spring training and the Oklahoma Training Track below.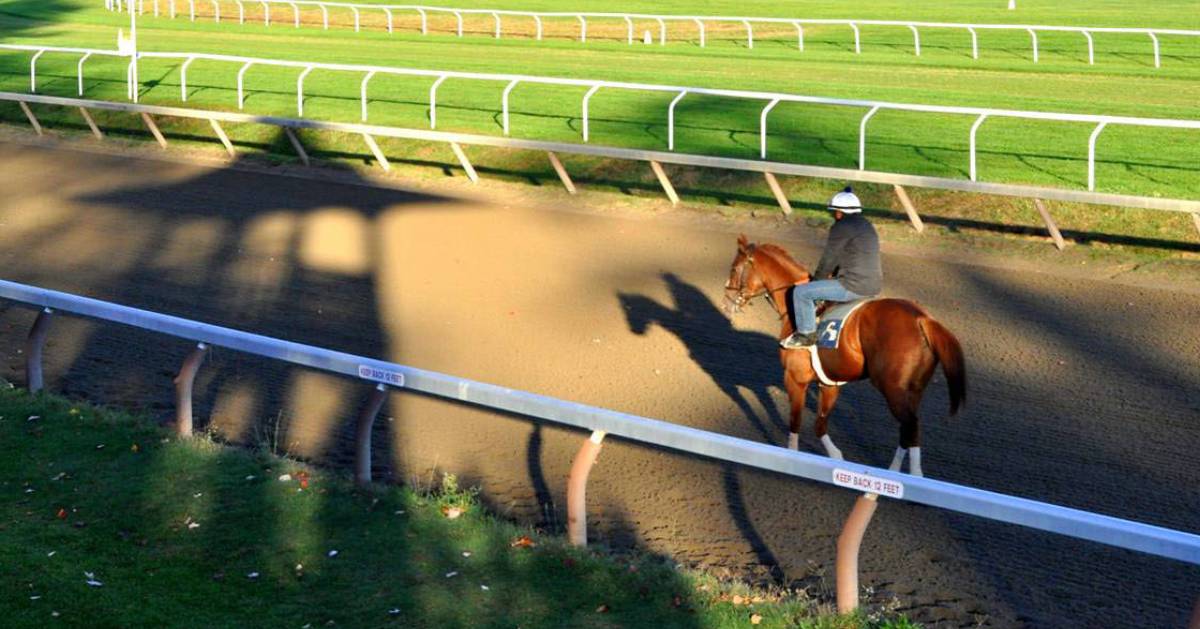 2023 Spring Training Details
Although racing season in Saratoga doesn't start until July, spring training typically begins in April at the Oklahoma Training Track, which is part of Saratoga Race Course and located right across the street. This year, spring training kicks off on Monday, April 17, 2023.
The Whitney Viewing Stand at the Oklahoma Training Track will be open on Fridays, Saturdays, and Sundays starting on April 21. Hours are 7:00am-10:00am and admission is free. The public should use Gate 21 on East Avenue.
The 2023 Saratoga summer meet will run from Thursday, July 13 - Monday, September 4.