CALL TODAY!
(800) 422-6972
(518) 587-0666
Please say that you found us on
Saratoga.com!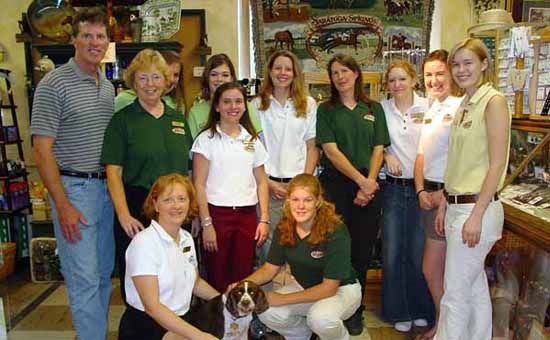 Impressions of Saratoga
(800) 422-6972
OR
(518) 587-0666
368 Broadway, Ste 3C
Saratoga Springs
,
NY
12866
Area's finest selection of Saratoga sportswear and memorabilia for all ages. A vast array of souvenirs, collectibles, fine crafts, dollhouse miniatures, gifts for horse lovers, jewelry, cards and gifts are showcased in this historic location.
Find the perfect gift for a lasting impression
Pick up a Saratoga pocketknife or truck mat for the guys on your list and a race horse necklace or Saratoga cotton twill hat for the ladies. At our welcoming little shop on Broadway, you're sure to find something for everyone.
Here is just a taste of the many different products we offer:
Saratoga Specialty Foods
Vintage Horse Racing Collectibles
Fine Art & Handcrafted Items
Children's Items
Official Saratoga Race Course Souvenirs
Adventure DVD's
SPAC Memorabilia
Gifts for Horse Lovers
Pet-friendly, bring your dog right in the store
and much more!
Our items are very affordable and always of the highest quality. Gift Basket services available. Visit our Web site to learn more.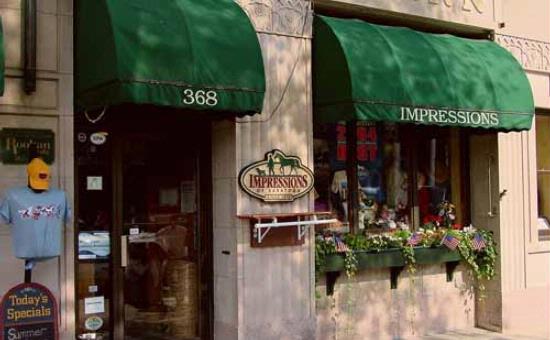 Click on the thumbnail images to see the larger version




Always get confirmation of the business location.
When: Today until Thu, Aug 28, 2014 at 6:00 PM to 8:00 PM
Where: Impressions of Saratoga
Meet Upset, the head spokesequine and mascot for Impressions of Saratoga's new brand of merchandise "The Dark Horse". Upset will be available for a meet and greet outside Impressions of Saratoga.
When: Fri, Aug 22, 2014 at 7:00 PM to 9:00 PM
Where: Impressions of Saratoga, 368 Broadway
Head to Impressions of Saratoga for a book signing with authors Dave Patterson and Charlie Kuenzel. The authors will be signing their book, "Take a Walk Back in Time with Dave & Charlie" and check out their new 2015 Calendar.