A Trip to the Saratoga Racetrack on the Cheap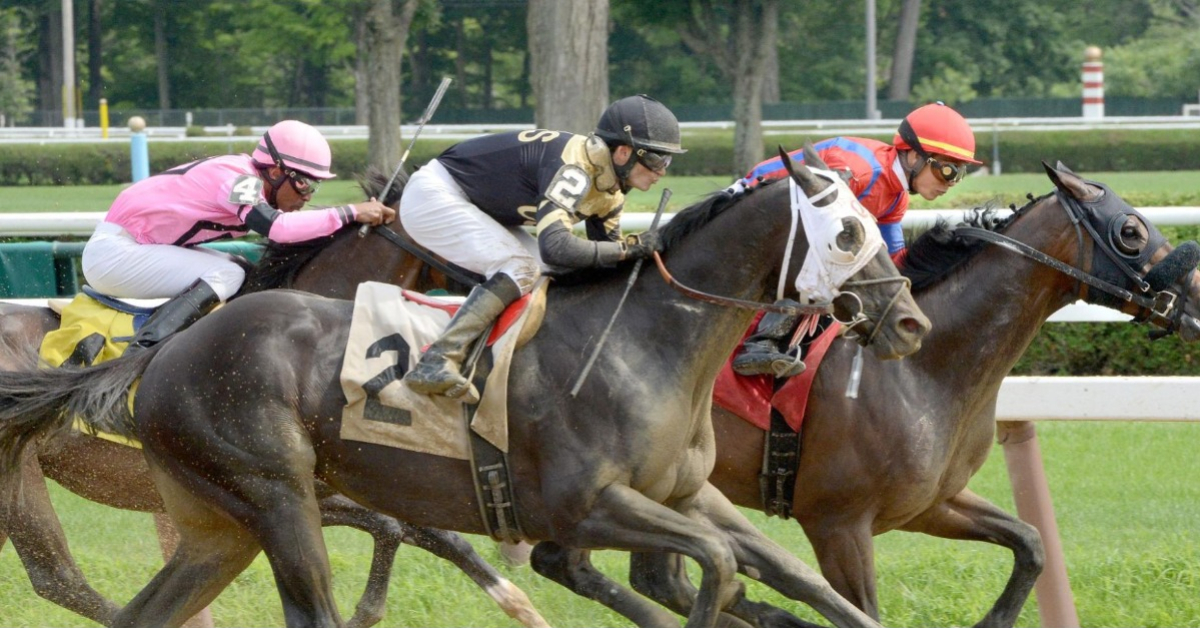 Going to the Saratoga Race Course is one of the many highlights of the area. It can also be an expensive day out if your activities are not planned correctly.
Part of saving money involves finding joy in the small parts of the day because often they are free or close to it! For example, You can take a 45 minute tour of the track for $5 per person, and $15 for a group of 4 or more.
Watch the horses as the jockeys escort them through the barn and out to the track. Spend your day sharing laughter and friendly competition with other betters. The Saratoga Racetrack has an indescribable energy that you can experience firsthand when you take your trip on the cheap.
Lodge at One of These Budget Properties
If you're traveling from out of town you may need to allocate some of your trip funds towards lodging. Fortunately, staying in Saratoga doesn't have to break the bank.
The modern lodging location, Hyatt Place Saratoga Malta is a great spot to stay if you're looking for something clean and crisp, yet budget-friendly. For luxurious accommodations without the high price, Turf and Spa Motel is the spot! Enjoy the hot tub, pool, and beautiful amenities all while being located conveniently near main area attractions.
If you're leaning towards finding a unique lodging experience check out Saratoga Escape Luxury Glamping. Spend the day at the track and then your evening camping under the stars at this unique escape.
Take a Stroll down Broadway
It doesn't cost a dime to stroll down Broadway in downtown Saratoga. There are plenty of opportunities to window shop for treasures and maybe even people watch a bit. If you do plan on spending a little during your stroll, we suggest using your cash to pick up some snacks for your big day at the track.
Grab Takeout and a Bottle of Wine
Save your money for the track and spend your first night in. Grab a delicious pizza from Beer Wine Pizza or 9 Mile East. Before heading back to your hotel, stop by Purdy's Discount Wines & Liquors, Inc for a bottle of wine or liquor for your favorite cocktail.
There's a fun-filled day at the track awaiting! Staying in on your first night could be the best and cheapest way to prepare.
Don't Leave Your Cooler at Home, Pack a Picnic
With a little preparation, you can keep lunch on the low by packing a picnic. Get to the track when the gates open at 7:00 AM to stake your claim on a picnic table. Once you've added your colorful tablecloth, you can head back out until later.
Coolers brought in can be 12x18" at maximum, a size just right for packing some sandwiches and snacks from Cardona's Saratoga Market or Market 32, and enough drinks to keep you hydrated. Glass bottles and containers are not permitted, but cans and plastic containers are fine!
Bet on Horses on a Budget
Betting is tons of fun but it can be easy to get carried away by the cheering, the racing, and the gambling high. Rather than blow through your money on the first couple of races, set a limit and stick to it.
Did you know that you could bet on several races if you plan correctly? It's fun to have a hand in each race and you can do so by betting small and being involved the whole day.
If your typical betting approach doesn't spark a win, maybe these 'silly' tips will be helpful. A strong emphasis on maybe. https://www.saratogaracetrack.com/about-horse-racing/top-10-tips-for-trackies/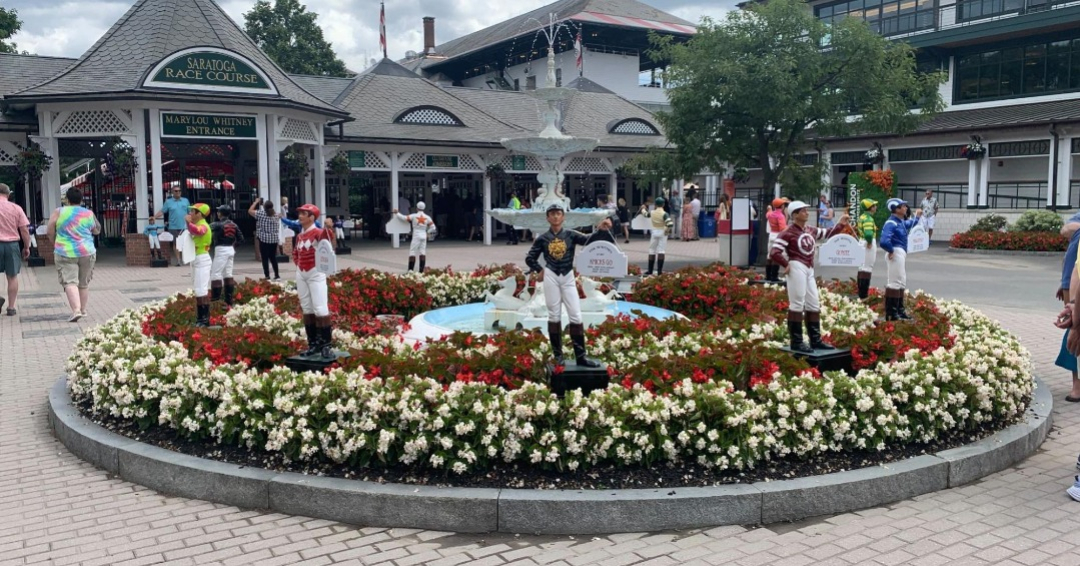 Grab an Inexpensive Breakfast to Fuel Up for the Races
People say breakfast is the most important meal of the day and when preparing to kick back at the track, they're right! Enjoy a flavorful omelet from Compton's Restaurant under $10 or chow down an egg sandwich at a price you can't beat from Saratoga's Broadway Deli. Fill your tummy up and save your bucks for the betting.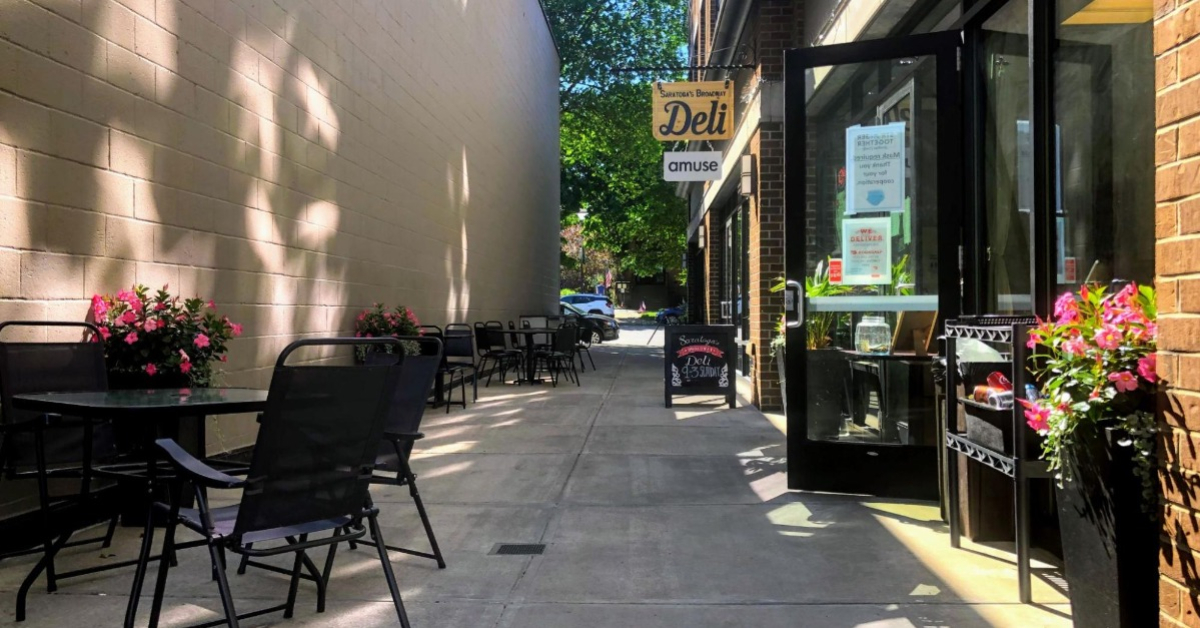 Drinks Taste Better When They Don't Cost a Fortune
Grab a reasonable cocktail in town to celebrate your wins or smooth over your losses. Stop for an after track beverage at Saratoga City Tavern. Enjoy their new cocktail menu, some Tavern Nachos and their fine rooftop bar. Wrap up your time with a toast to the races and excitement for your next return.
Did You Win or Lose? Dinner Depends on it
If today's betting didn't work out for you, here are a few dinner options on the cheap. Grab a sandwich or salad at The Hideaway, or drop in to Carson's Woodside Tavern just 7 miles outside of Saratoga Springs.
For our horse betting winners, it's up to you to decide if a splurge is warranted or not. If so, you may consider going to The Brook Tavern for fine dining and specialty made cocktails or Wheatfields Restaurant to indulge in pasta, salmon or steak. The prices make this spot a mid- range option, but for the great taste it is a reasonable and fun way to celebrate your win!
When You're Heading Out…
Grab yourself a cinnamon roll from Sweet Mimi's Cafe & Bakery for under $6, or pick up a scone or muffin from Bread Basket Bakery. Go cheap on the coffee by sticking to a simple order or dropping by a local Stewarts Shop.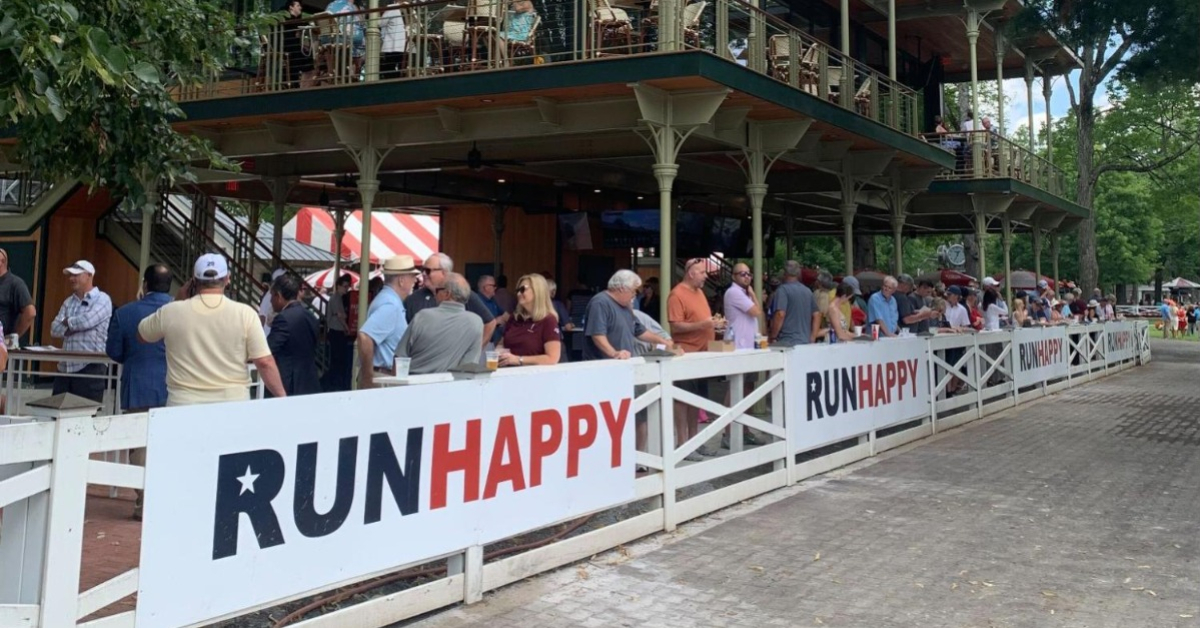 We hoped this helped you plan a great trip to the track for a cost-friendly weekend of fun! Most importantly, remember to enjoy the simple things during your trip to the Saratoga Race Course.