Enjoy County-Wide Fall Adventures in Saratoga
Fall in Saratoga County is jam packed with a variety of events, leaf peeping adventures, fun activities at farms and orchards, and spooky happenings just in time for Halloween. The weather is still pleasant, but there's a crisp feel to the air that makes you feel alive.
This season, explore all there is to enjoy about autumn in the Saratoga area. Celebrate pumpkins, taste sugary cider doughnuts at an apple orchard, and find the best spots to view gorgeous fall foliage—the most beautiful sign that this magical season has arrived.
Pick Flavorful Apples & Sample Delicious Cider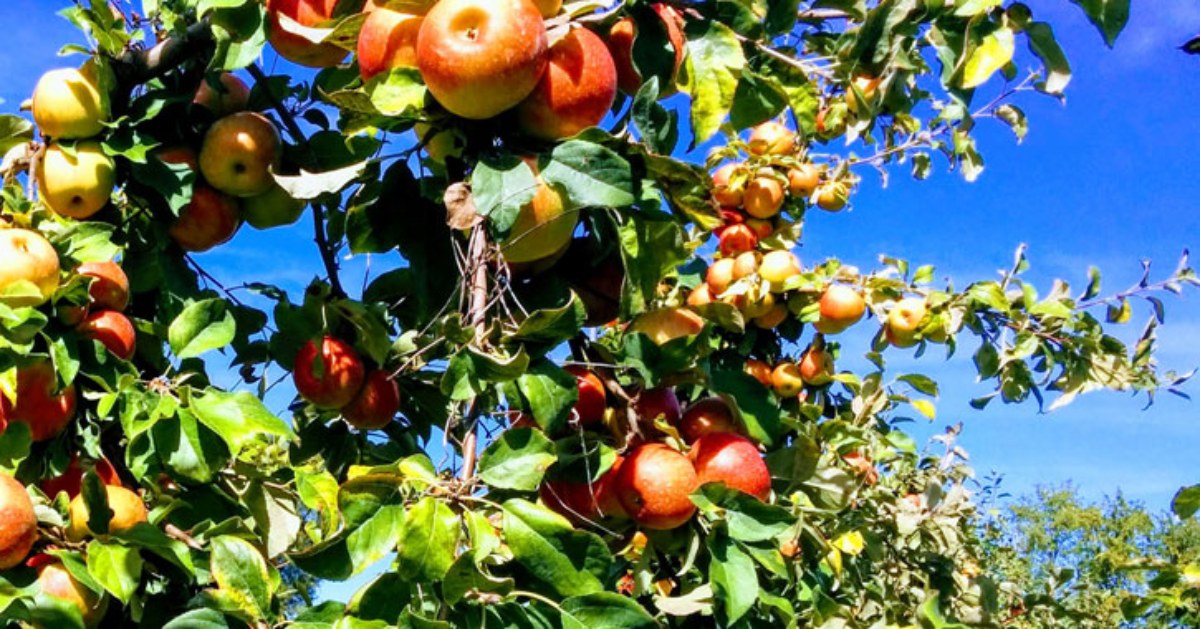 Saratoga Apple
Saratoga Apple in Schuylerville is a must-visit fall spot. Although they are a working orchard and farm market open year round, you'll definitely want to make a point to stop by during fall and take advantage of u-pick apples while they're in season and try their incredible hard cider. And, you simply can't leave without picking up some delectable cider doughnuts!
The Darrow Family has been growing apples for five generations using low-spray techniques and micronutrient fertilization; micronutrients are made up of healthful vitamins and minerals. Saratoga Apple has had a strong presence in the Saratoga area for many years, making an appearance at local farmers markets like the Saratoga Farmers Market.
They also offer two hard ciders now, available for tasting and purchase at the tasting room. They've installed a 12-tap system for New York local hard ciders and beers, and you'll find their coolers stocked with a tempting selection for purchase.
Bowman Orchards
Bowman Orchards in Rexford is another Saratoga area favorite when it comes to apple picking. Over 46 varieties of apples are grown at this impressive orchard, going beyond the typical McIntosh, Cortland, and Empires you're likely to see in this region.
Types of apples listed on their website include lesser-known varieties like Ruby Frost, SnapDragon, and Pinova. Just call ahead or check out their website before your visit so you can be aware of what varieties are available when.
This orchard has a fun backstory - although the Bowman family has owned and operated the establishment for many years, it was originally owned by Elizabeth Shepherd and her family in the 1800s. Elizabeth Shepherd was the sister of John McIntosh, the man the McIntosh apple was named after.
Discover the Best Fall Foliage in Saratoga County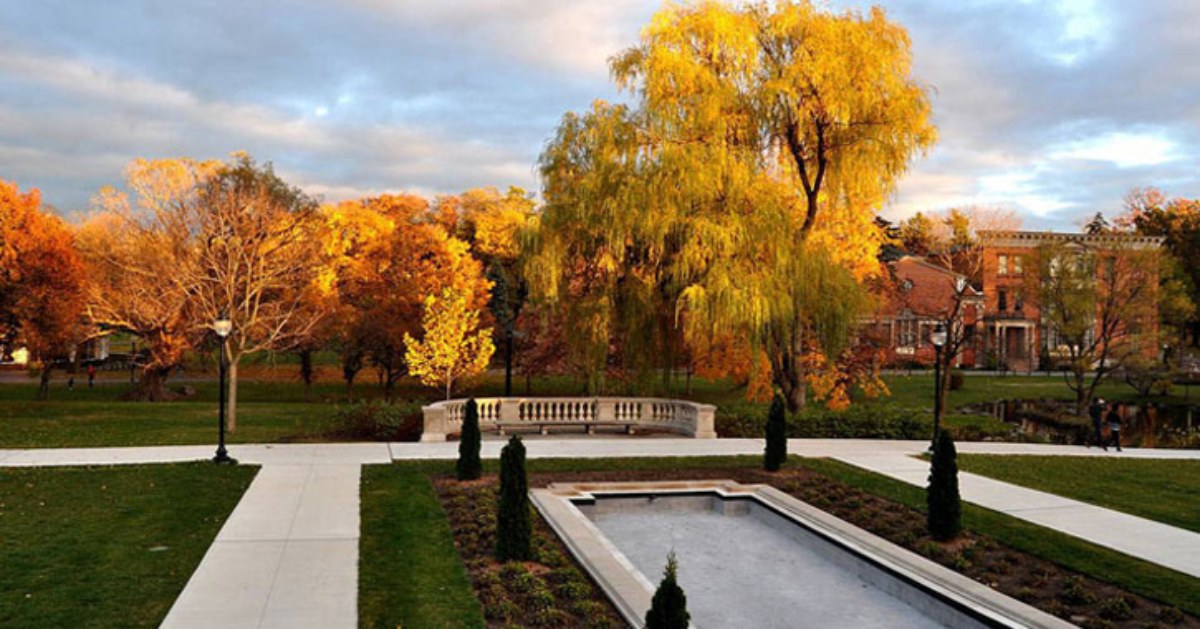 An integral part of the autumn experience is all of the colorful foliage. Saratoga County in particular has some true hotspots where you can have a front row seat to see the brilliant reds, golds, and yellows on the trees. Here are our top picks:
Congress Park
Shown in the picture above, Congress Park is a gorgeous spot to walk around and enjoy the foliage, and it's located right in Saratoga Springs. If the weather is warm enough, many enjoy picnicking in this park because of the lush grass, beautiful gardens, and numerous fountains.
Saratoga Corinth & Hudson Railway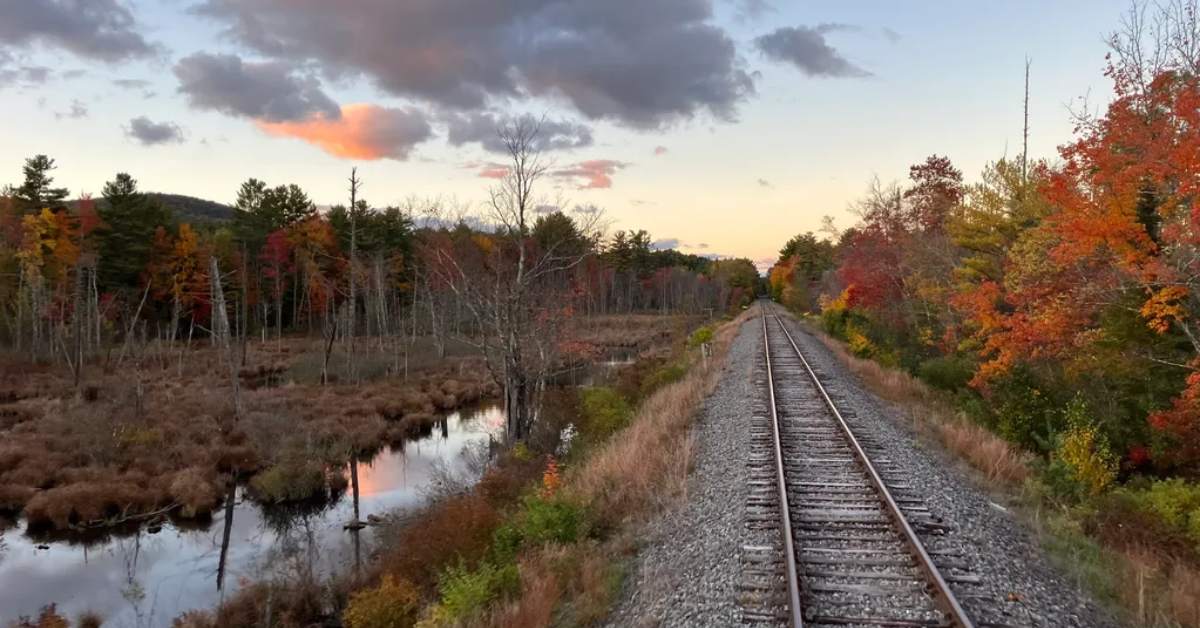 Based out of Corinth, the Saratoga Corinth & Hudson Railway offers a fun and unique way to see the changing leaves in the region. Book one of their Autumn Express train rides and enjoy a 60-minute trip to Kings Station and back. Along the way, you'll be able to get a fantastic view of local wildlife, woods, marshes, and swamps, and of course, fall colors on the trees.
Guests can choose from climate-controlled first class table seating, coach seating, or the open air car. There are also seats available in their Vintage 1916 Pullman, which can be booked for private parties too. Visit their website to see the full schedule of train rides and book your leaf peeping adventure now!
Saratoga Spa State Park
If you'd like to embark on a quick hike or walk to enjoy the foliage, you should check out Saratoga Spa State Park, which has a number of great trails in addition to fall foliage. The trails are fairly short, ranging from .22 miles to 1.8 miles, and you can also visit some of the Spa City's famous mineral springs while you're at it.
The Battlefield at Saratoga National Historical Park
Saratoga National Historical Park is located in nearby Stillwater and is steeped with history and filled with foliage come fall. You can relax at a picnic table to enjoy the vibrant leaves, discover several hiking trails, and ride on the Driving Tour Road. Admission is free.
Hadley Mountain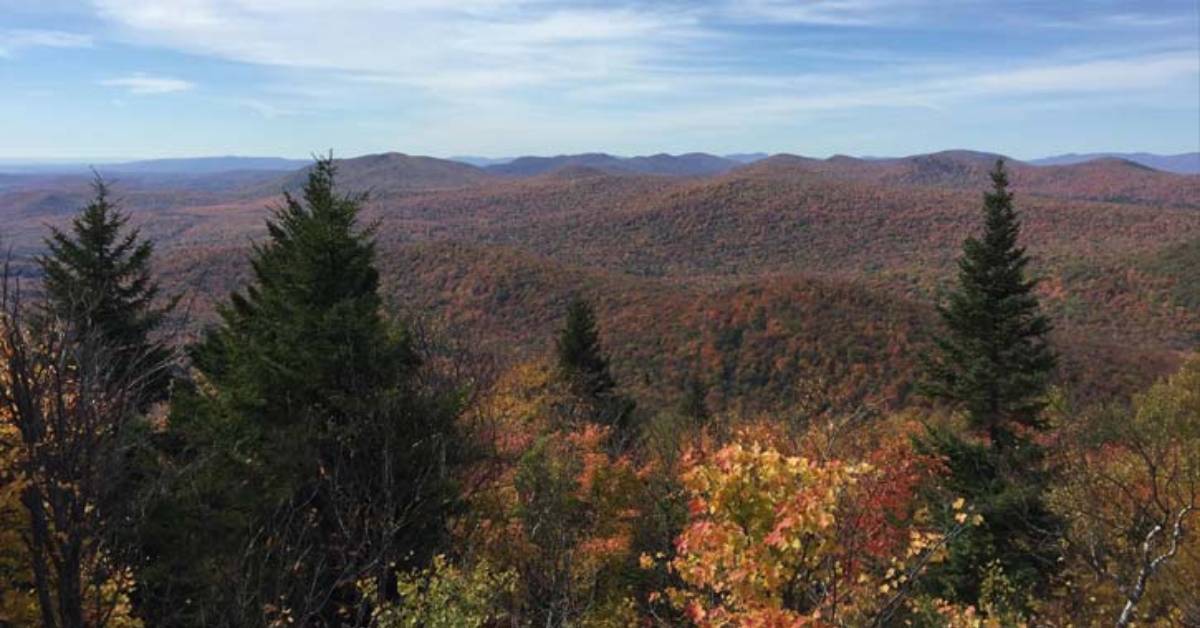 If you're looking to incorporate a hike into your leaf peeping adventures, Hadley Mountain is a particularly ideal choice known for spectacular foliage. Hadley Mountain is located about an hour north of Saratoga Springs in the southern Adirondacks. It's considered to be a moderate, family-friendly hike, and the trail is about three miles round trip.
See more fall hikes in the Saratoga area »
Find Farm Fun & Kid-Friendly Activities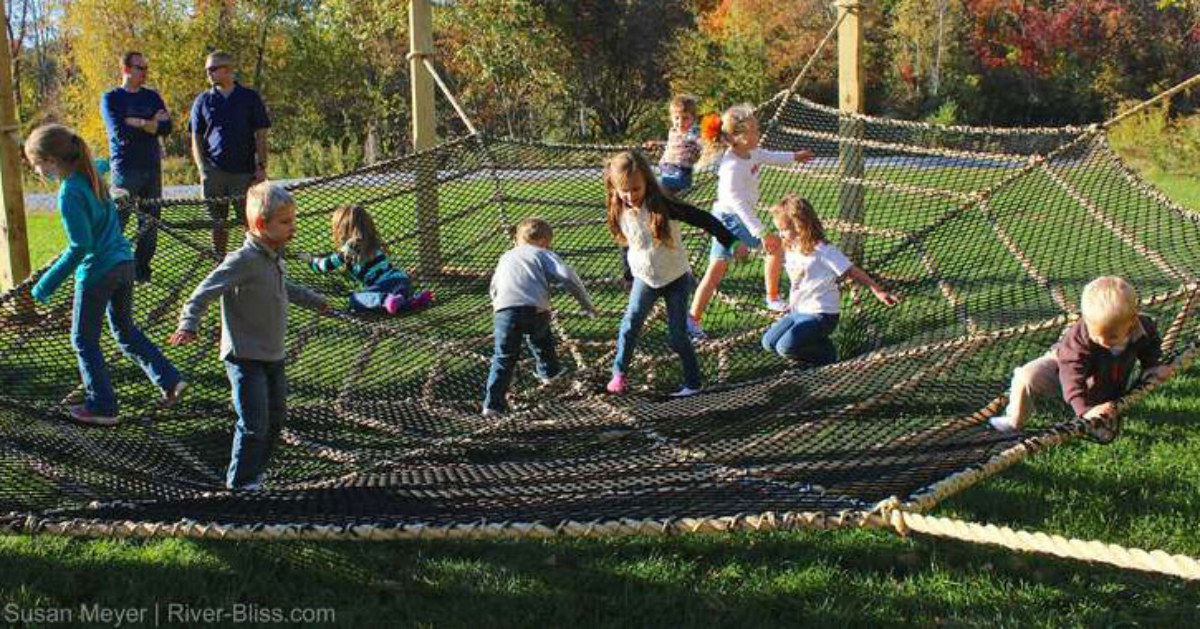 Ellms Family Farm
If you have kids, this is one fall hotspot you absolutely can't skip: Ellms Family Farm in Ballston Spa. When you think of fall activities for kids, pumpkin picking, exploring corn mazes, and meeting farm animals might come to mind. Ellms has all of these, but they also have much, much more.
Ellms actually offers over 30 activities ranging from a spider web climber to a ropes course, duck races, pumpkin bowling, corn and apple cannons, pedal carts, jump pads, a jumping pillow, and more - have we enticed you yet? This place is like a kid's haven for adventure and excitement. Then there's the extra bonus that all this running around and playtime will undoubtedly tire the little ones out for a great night's sleep at home later.
Schuyler Farms
More fall farm fun awaits at Schuyler Farms in Schuylerville. They're best known for their seven-acre corn maze, but they also offer more activities: hayrides, pumpkin picking, a petting zoo, zip lines, and more. Although you can certainly bring the kids, they always have something going on for all ages.
While their corn maze is family-friendly by day, a haunting begins at night. The Haunted Corn Maze takes place every Friday and Saturday night in October. Every twist and turn will bring a new horror! Read on to learn about other spooky spots you can enjoy in Saratoga County.
Embrace Your Spooky Side at These Halloween Happenings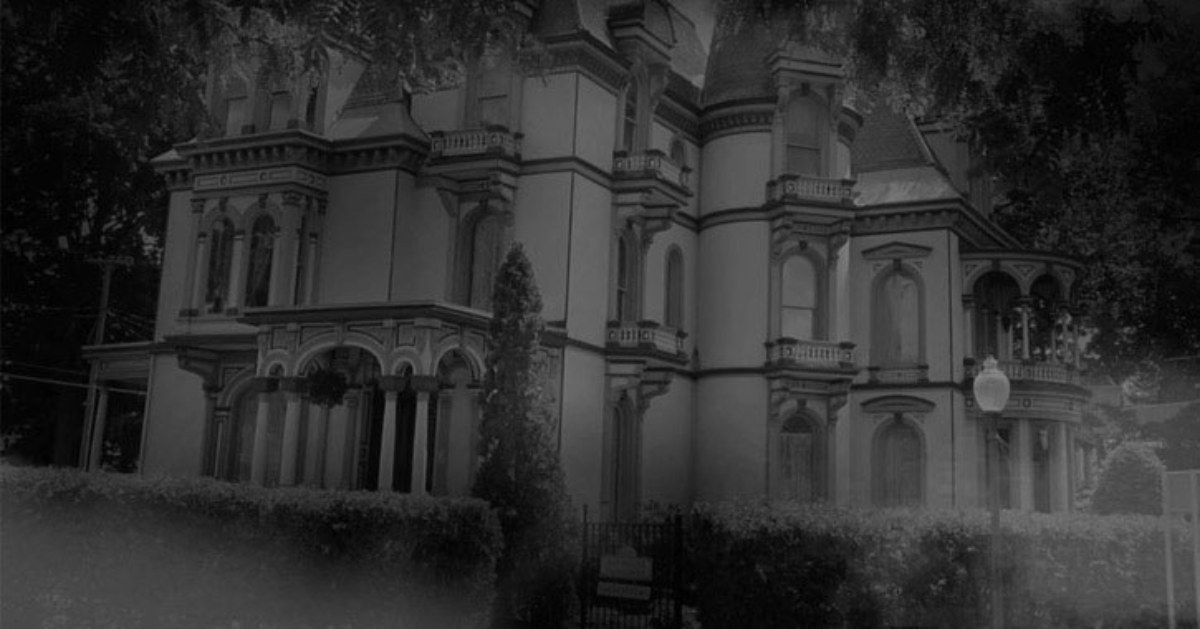 Haunted Saratoga Ghost Tours
Ready to learn about all the spirits who dwell in Saratoga Springs? Embark on a Haunted Saratoga Ghost Tour, a 90-minute walking tour filled with frights and fascinating tales. Hear bewitching stories, find out fascinating historical facts, and experience dramatic reenactments. Maybe you'll meet a spirit or two along the way! Tours happen every Friday and Saturday from May through mid-November.
Double M Haunted Hayrides
You have not been on a truly haunted hayride until you've visited Double M Haunted Hayrides in Ballston Spa. For the 2023 fall season, the popular attraction will once again feature a spooky hayride through the woods followed by a series of terrifying attractions. Get ready to step inside Brutality (a post-apocalyptic compound), escape from The Last Inn, enter the twisted Fear All Year, and navigate your way out of Slaughter Swamp.
Mark Your Calendar for These Annual Fall Events Throughout the County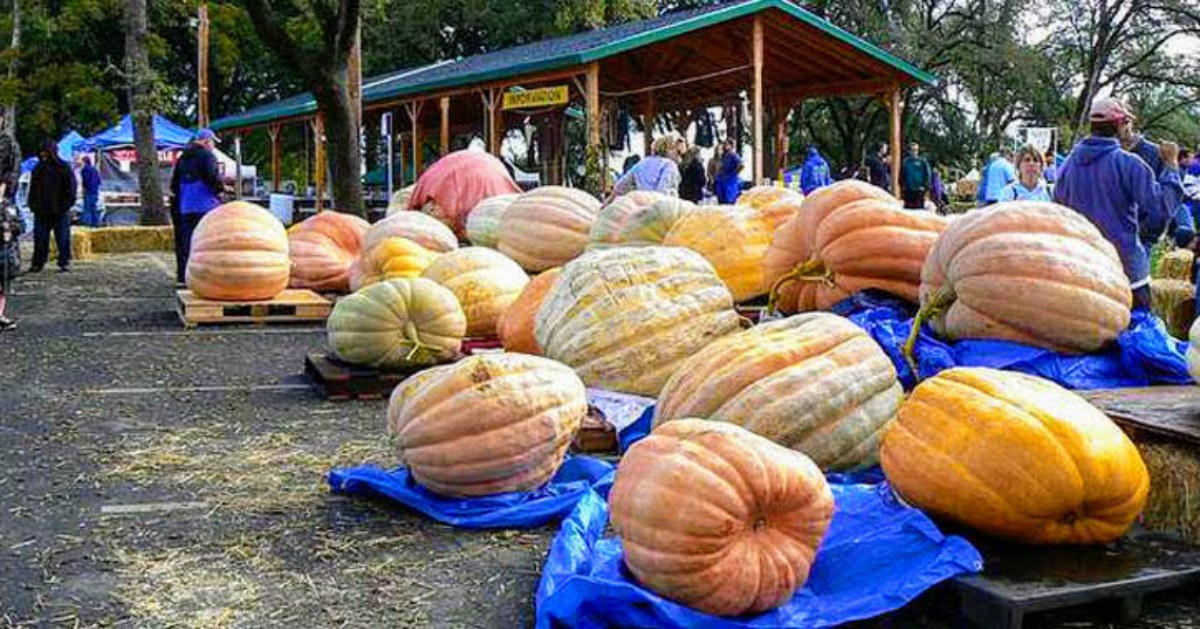 Saratoga Giant PumpkinFest
Pumpkins are a quintessential symbol of the fall season, and you can see the biggest in the area at the Saratoga Giant PumpkinFest. Pumpkin growers come from all over the Northeast to participate in this ultimate pumpkin competition to determine who has the largest pumpkin of all. The 2023 Saratoga Giant PumpkinFest will be held at the Saratoga Springs City Center Parking Garage on September 23.
Harvest Festival in Halfmoon
Plan a trip to Halfmoon for the annual Harvest Festival! This family-friendly event is free to attend and includes pumpkin decorating, shopping/vendors, a rock climbing wall, pony rides, bounce houses, a petting zoo, carnival games, hayrides, and more activities. The 2023 Harvest Festival will be held on September 23 at Halfmoon Town Park.
Saratoga Showcase of Homes
The Saratoga Showcase of Homes is a hugely popular event that is held annually in fall. During the event, you can take a tour of the area's finest homes, learn about the latest happenings in the home building and interior design industry, and then cast your vote for your favorite. All of the featured houses are built by local home builders and designers. The 2023 Saratoga Showcase of Homes is scheduled for October 7-8 and October 14-15.
The Great Pumpkin Challenge
Each fall, Saratoga Bridges hosts the annual Great Pumpkin Challenge 5K/10K in beautiful Saratoga Spa State Park. This fun run is a great opportunity to get outdoors, see some fall colors on the trees, and support a good cause. Register ahead of time and start preparing for the race!
Check out more upcoming fall events »
Have an Awesome Autumn
From the festivals to the foliage, autumn in Saratoga County is truly special. Whether you're a local discovering new things to love about this area, or you're looking to make the most of a visit, fall is the perfect time to explore the sights, sounds, and tastes of Saratoga.
This article is sponsored by Saratoga County Tourism. Note: The opinions expressed in this article are those of the authors. They do not necessarily reflect the opinions or view of Saratoga County Tourism or its members.