How to Spend a Great Week in Saratoga Without Ever Betting on the Horses
Our city motto might be "health, history, horses", but people often forget about those first two in favor of spending their time in Saratoga at the track (at least in the summer).
Don't get us wrong, we love the track! The horses! The people!! The hats!!!
But track season only runs from the end of July to the beginning of September, and frankly not everyone is all that interested in horse racing (cough, just don't say that too loudly among mixed company downtown, cough).
Well, if the track isn't your cup of tea or you're visiting while the track is dark, you're in luck - there's so much to do in and around Saratoga Springs that doesn't involve betting or the track that you're guaranteed to have a better (or at least more diverse) Instagram feed than your friends who spent all their time in Saratoga at the race course.
We've put together a loose itinerary for a week in Saratoga -- and you don't need to step foot on the Saratoga Race Course even once. Of course, some of these things will take longer than others depending on your interests and personality. But the moral of this story is that Saratoga is a fabulous place to see and be seen - even (especially?) when you're not headed to the track.
Monday - Spend the Day Downtown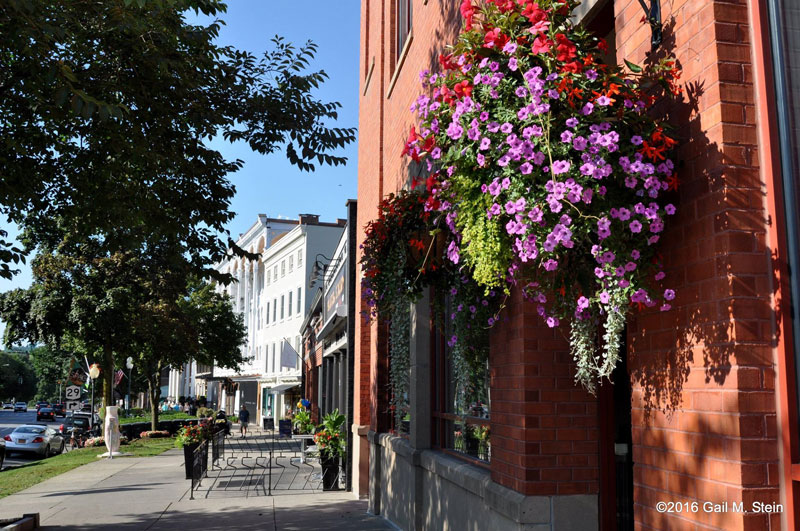 Start your week off right with a filling breakfast at local favorite Country Corner Cafe and then get ready to shop, try mineral spring water, and learn about the history of our awesome little Spa City!
Morning
After breakfast, set out along Broadway and head south to Congress Park for a little digestive stroll and to take the waters. If you ate too much at breakfast, you might want to make the Hathorn Spring One at the corner of Spring and Putnam Streets your first stop. Famed for its digestive properties and, ah, sulfuric nose, it will definitely wake you up if coffee didn't do the trick! Then cross over into the park to explore the fountains, the history museum inside the historic Canfield Casino, and watch the ducklings learn how to swim!
Afternoon
After your morning exploring the park, it's probably time to sit down at one of the many fabulous restaurants in downtown for lunch. Then you can head back out for an afternoon of exploring the many local shops and boutiques to find souvenirs for yourself and the folks back home.
Evening
The fun doesn't have to end as the sun goes down - sit outside and enjoy dinner on the patio, check out live music at a local bar, or stop in for a scoop of ice cream to end your day downtown.
Tuesday - Visit the Battlefield & Schuylerville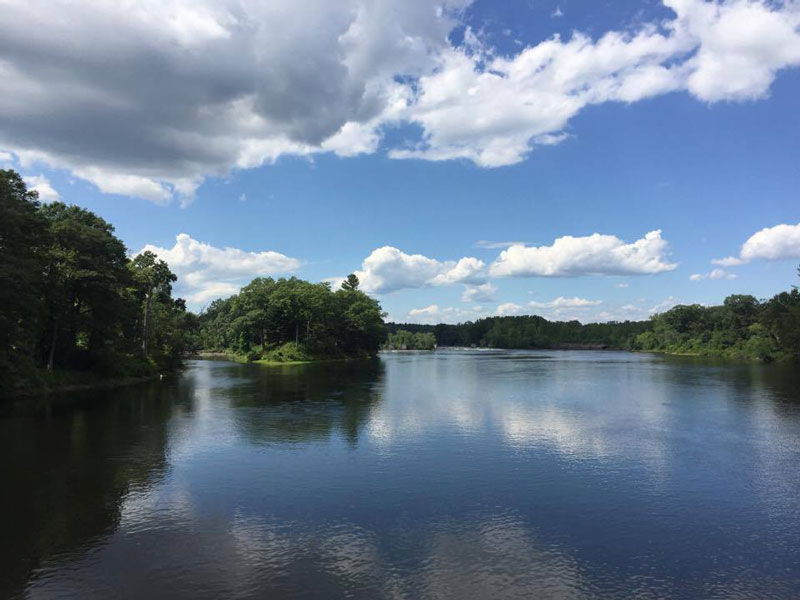 You'll have to get in your car for this one, but it's totally worth it!
Morning
Grab a quick breakfast at Uncommon Grounds and get in the car to head to the Saratoga National Historic Park, home to the Saratoga Battlefield. You can easily spend your morning exploring the battlefield, walking through Victory Wood, checking the Monument, and touring the Philip Schuyler House. In fact, you might want to pack snacks and plan on a late lunch!
Afternoon
If you end at the Phillip Schuyler house, or head east on 29 from the Battlefield, you'll be in Schuylerville, where you can stop for a bite to eat and then take a leisurely walk through Hudson Crossing Park, a gorgeous and educational park that follows along the Champlain Canal. You can see an old Junction Lock and even an aquaduct! There are also several cute little shops in and around Schuylerville in case you didn't get your fill downtown yesterday.
Evening
For your evening, we suggest remaining east of town and enjoying dinner at one of the many great restaurants outside Saratoga Springs. You could try local favorites Clark's Steakhouse or Amigos Cantina!
Wednesday - Spend the Day at the Spa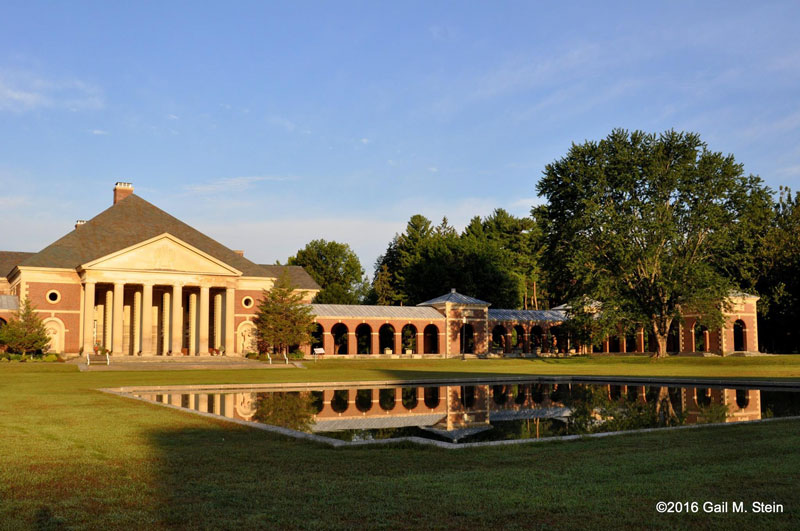 This spa is for everyone - we promise!
Morning
Since you're not going too far today, you have time for a nice leisurely breakfast at The Kettle Restaurant before you head to Saratoga Spa State Park. First you need to get pictures with the Hall of Springs and learn about the history, then you should set off to discover some of the 10 miles of walking paths through the park. There are playgrounds, two pools, and a really cool mineral formation called a Tufa to explore.
Afternoon
You could go back to town for lunch... OR you could bring a picnic cooler for lunch on the grounds! After your picnic and morning exploring, your muscles could probably use a good soak, so be sure to stop into the Roosevelt Baths for your mineral bath appointment (these usually need to be made in advance). Though mineral baths are common in many spa towns, these are still located in one of the historic bath houses and are a big part of our city's history.
Evening
Since you're already at the Spa, tonight is the perfect time to buy lawn tickets to one of SPAC's classical performances. We just love the summer residencies at the Saratoga Performing Arts Center, and you will, too. What more magical setting could you ask for when listening to the symphony and looking up at the stars?
Thursday - Explore the Museums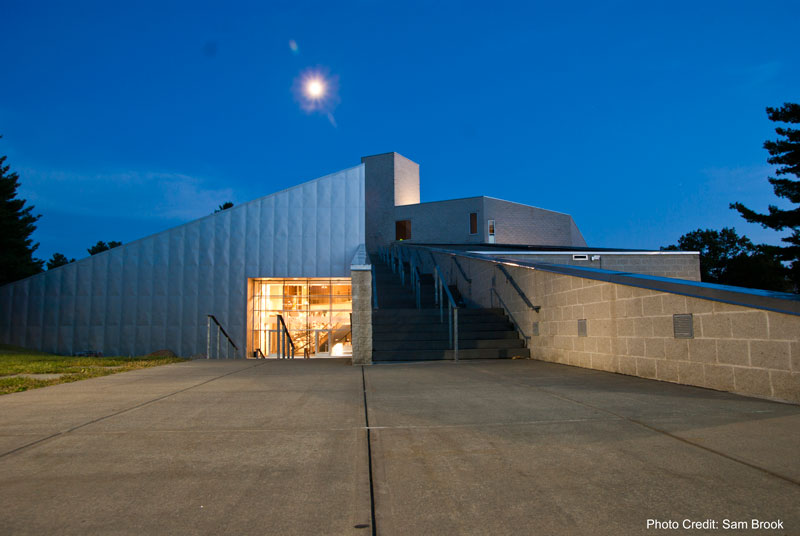 Morning
After a busy couple days, it might be harder than normal to get up and get going this morning, so we're going to suggest stopping in at Saratoga Coffee Traders for breakfast and a cup of Death Wish - the world's strongest coffee. After the caffeine has opened your eyes, you're going to head back to the Spa, but this time to visit the National Museum of Dance and the Saratoga Auto Museum.
Afternoon
Museums are surprisingly tiring, so take your time with lunch at Wheatfields or Boca Bistro. After you're refreshed, you'll have a couple more museums to choose from: the New York State Military Museum, the Children's Museum at Saratoga, and the National Museum of Racing and Hall of Fame (even though we said no horses, this one's a great, interactive museum!). We suggest saving the Tang Teaching Museum at Skidmore College for last (you'll see why in a minute).
Evening
Thursday evenings in the summer are Upbeat on the Roof at the Tang. Enjoy live music in a variety of genres as you sit on the roof of the museum and look out over the Skidmore campus and all of Saratoga Springs. These concerts are free to the public and an awesome way to spend your summer evening in Saratoga!
Friday - Golf & Visit Saratoga Casino Hotel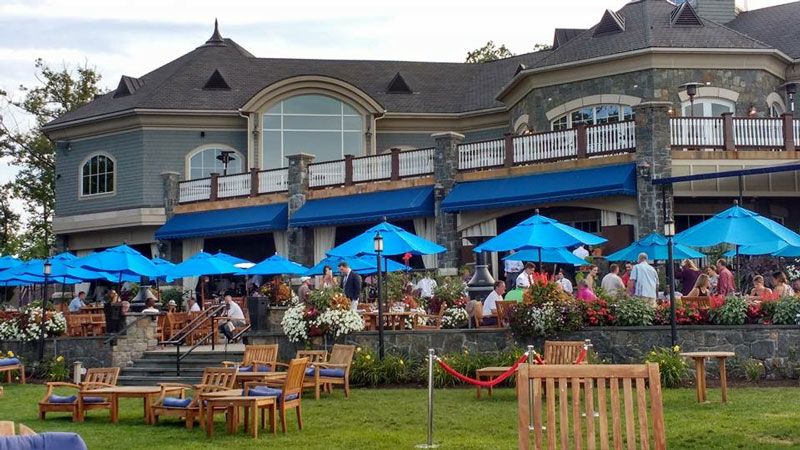 Morning
Early morning is, in our considered opinion, the best time to hit the links, so we're going to recommend a breakfast-to-go and a 7 am tee-time. There are several great golf courses in the area (including a 9 hole short course and an 18 hole Championship course at the Spa), but the golf course is Saratoga National. With pristine fairways and stunning natural water features that make several of the holes (but especially 15) just a little bit tricky, Saratoga National is the challenge your golf game has been waiting for.
Afternoon
After your game, stop at Prime for lunch. One of the best restaurants in the area, their gorgeous patio is ideal for lunch or dinner with friends or family. Once you've had a delicious and leisurely lunch, reward yourself with a nap at your Saratoga hotel and get ready for the evening's activities!
Evening
While there are technically horses at Saratoga Casino Hotel, you can still have a fun and exciting night there without ever betting on them! In addition to live harness racing, Saratoga Casino Hotel offers a casino with slot machines and electronic table games, as well as a plethora of restaurants ranging from Morton's The Steakhouse to Lucky Joe's. The venue also offers live entertainment from time to time. Check the entertainment schedule to see what looks good for your week without horses in Saratoga.
Saturday - Picnic After the Farmer's Market in High Rock & Explore Yaddo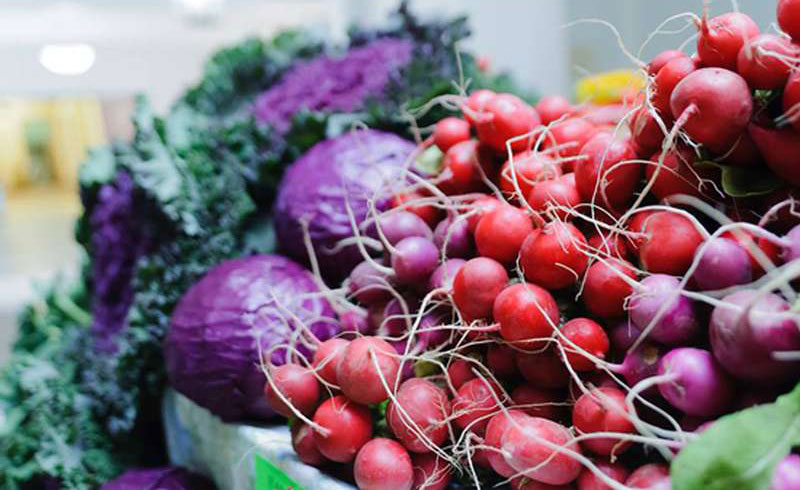 Morning
What's better than a fresh picked breakfast? Every Saturday in May through October, the Saratoga Farmers Market brings local farmers and artisans to High Rock Park to set up a market from 9-1. We love getting a breakfast sandwich and strolling around the market looking for fresh produce, local art, and even a new wine to try! There are also several stands with prepared food, so you have plenty to choose from when making your breakfast/lunch picnic.
High Rock Park is a hidden little park off High Rock Avenue with one of the most popular springs (among locals). With lush grass and a high embankment on one side, picnicking at High Rock feels like you and your family or friends are in your own secluded bower.
Afternoon
We love our parks and gardens in Saratoga, and Yaddo Gardens are their crowning jewel. Now home to artists in residence, Yaddo was the estate of the Trask family. Spencer Trask gave the gardens to his wife Katrina in 1899, and the two designed the gardens together. The gardens are free and open to the public from dawn to dusk year round, with the exception of Travers Day, when the gardens are traditionally closed. Hundreds of guests from all over the world visit Yaddo every year, and the artists who have benefited from the Trask's generosity in bequeathing the estate to a residency program for artists have won Pulitzer Prizes, MacArthur Fellowships, National Book Awards, and more prestigious honors.
Evening
Has anyone told you about The Brook Tavern? This favorite neighborhood spot on Union Avenue is just down the road from the race track. The entire first floor was once a horse carriage factory in the 1800s, and the eclectic restaurant has fine dining options and casual meals to statisfy any visitor.
Sunday - Spend Time on the Lake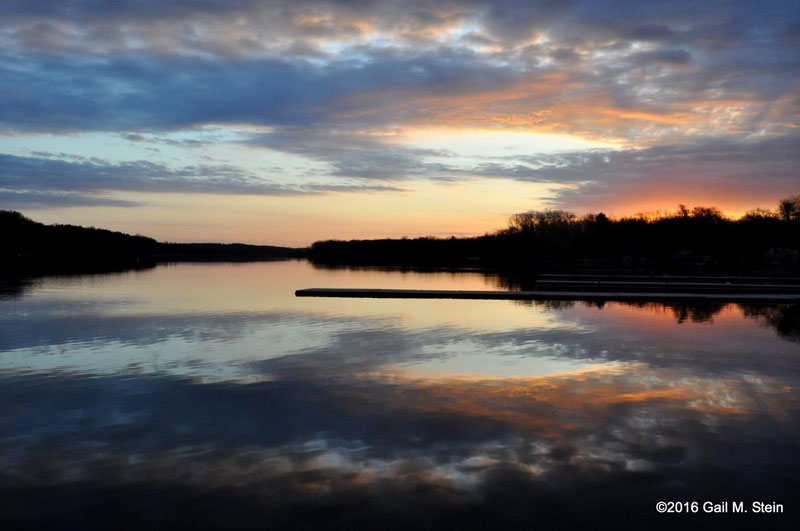 Morning
Start your morning off with Jazz Brunch at Prime. We know, you've been to Saratoga National before, but did you actually end up eating here? (We really don't know, these are guidelines. If you did, then may we suggest brunch at Max London's, instead)?
Afternoon/Evening
After your late breakfast/lunch, head over to Saratoga Lake to go boating, put a kayak in the water, or test your core strength on a SUP! After all that activity, you'll probably want to relax in an Adirondack chair by the water at Lake Local and while away the hours until sunset eating, drinking, and laughing while looking out over the lake.
Are you staying for more than a week? We've barely scratched the surface of things to do in Saratoga.