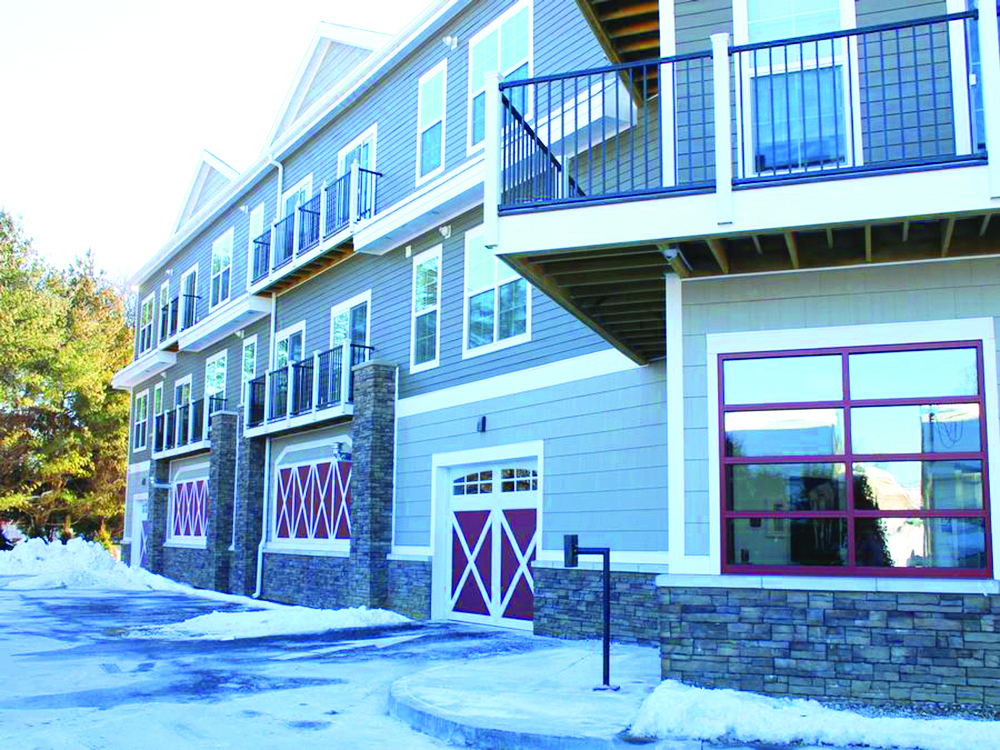 By Liz Witbeck
To help satisfy the demand for new apartments  within Saratoga Springs, a new apartment complex is now available.
The apartments at 246 West Ave were recently opened, built by Hodorowski Group.
The three-story complex features 16 units, ranging from one to two bedrooms. It has upscale touches, such as the hardwood floors, nine-foot ceilings, granite countertops and islands, tile backsplashes, and stainless steel appliances.
Leanna Pace is property manager for the apartment building.
"Normally in a building like this, each unit has the same floor plan. This building is unique because each unit has something different about it," she said.
The building has a parking garage on the ground floor, which is a key feature for Saratoga Springs residents. The garage is fully heated and there is additional storage space inside for residents.
Not only will the apartment complex accept small dogs, but they also have a dog wash conveniently located inside the parking garage.
Units range from 735 to 1,310 square feet.
Pace said that the apartments are designed in an open concept, a popular trend at the moment, which helps to make the spaces larger.
"A lot of people get discouraged when they hear the square footage. Then they come in and actually see it and they are amazed by the space. So a lot of times, I don't even like to tell them how large the space is," she said.
The complex is located right next to the Saratoga YMCA at 290 West Ave. All residents receive a membership to the YMCA.
Additionally, the building features a paved walking path, leading residents directly to the Saratoga Spa State Park. The apartments at 246 West Ave. is  the company's first construction in Saratoga Springs.
246 West Avenue opened in early December. Currently two of the apartments are occupied. People from young professionals to retirees have been interested in the units, according to Pace.
"We are very excited with the apartments. It was exactly what we wanted. Everything was executed perfectly" she said.
For more information, visit www.246wave.com.