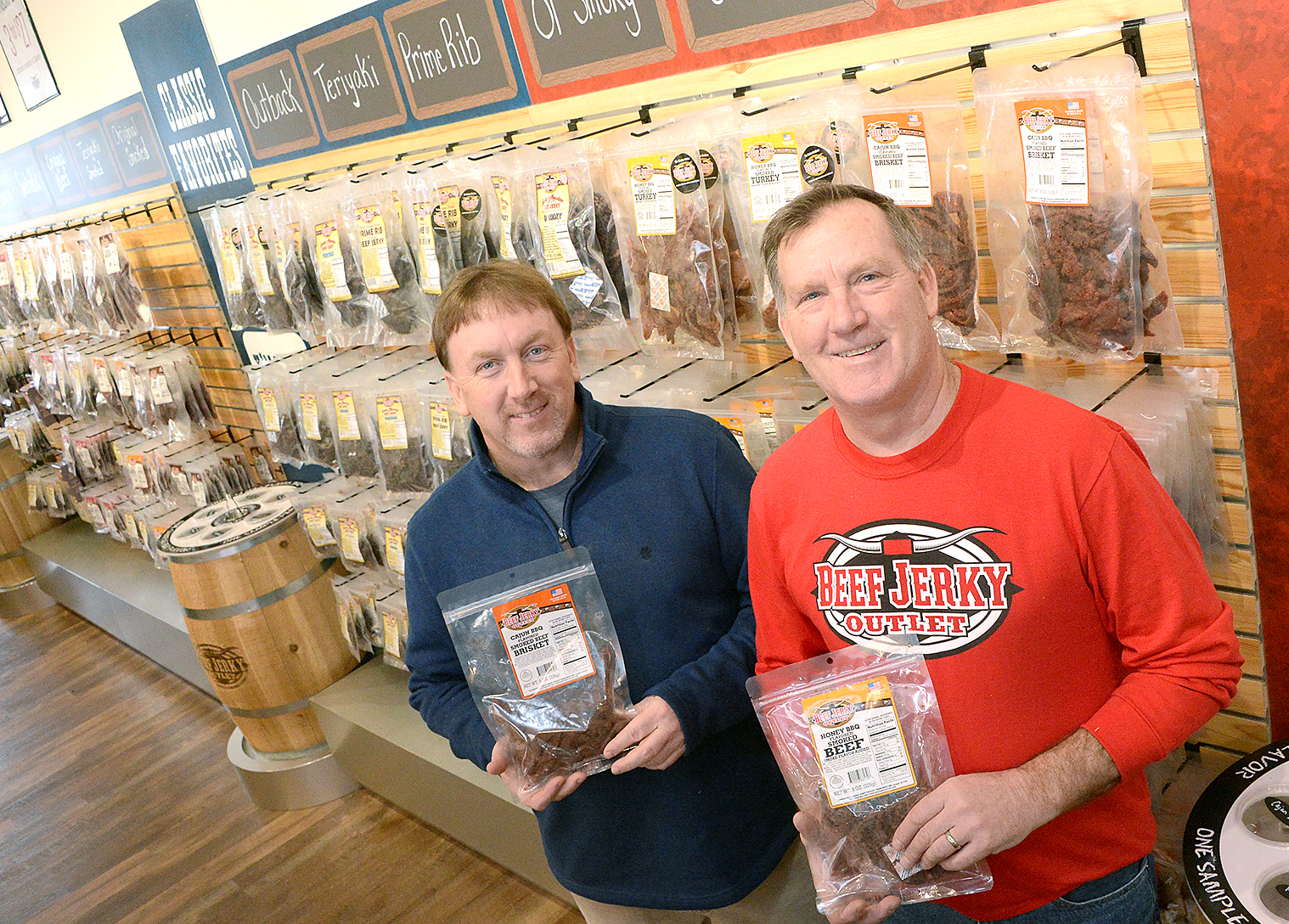 By Jennifer Farnsworth
The new Beef Jerky Outlet location is more than what is in its name, according to Cory Leggiero, a partner in the locally owned franchise .
The shop at 514 Broadway in Saratoga Springs specializes in everything from beef, to salmon, to venison, and elk. The location has a country store feel, offering jams, jellies and old fashioned candies.
"We want to be a place that has that small town feel, where when you walk in we know who you are and you know our employees," said Leggiero.
He owns the franchise with brothers Michael and Tim Kinally.
The 900-square-feet location is part of a national franchise, with a location close by in Latham. They first opened on Black Friday in November, and remained busy throughout the holiday season.
He said there was the usual January retail lull "but that is to be expected. The response has been great from the community, it really has."
Beef Jerky Outlet uses only whole muscle beef raised in the United States, he said. They have vegan options, and offer flavors such as teriyaki, spicy buffalo, honey barbecue and crawfish. Beyond the meat, candies and jams they also have a selection of snacks, signature hot sauces, and dips.
Leggiero said they always offer free samples and have times set aside for tastings, as a way to get people in the store and engaged.
He said Michael Kinnally had often visited Beef Jerky outlets while on vacation and thought it was time to bring it to the Capital Region. Since opening the Latham location in 2017, he realized that a Saratoga location would probably do as well as the Latham spot. They also have a pop-up version in Crossgates Mall.
You can visit them online for information on hours and pricing, and options such as gift boxes and kits at www.beefjerkyoutlet.com/saratoga-springs.