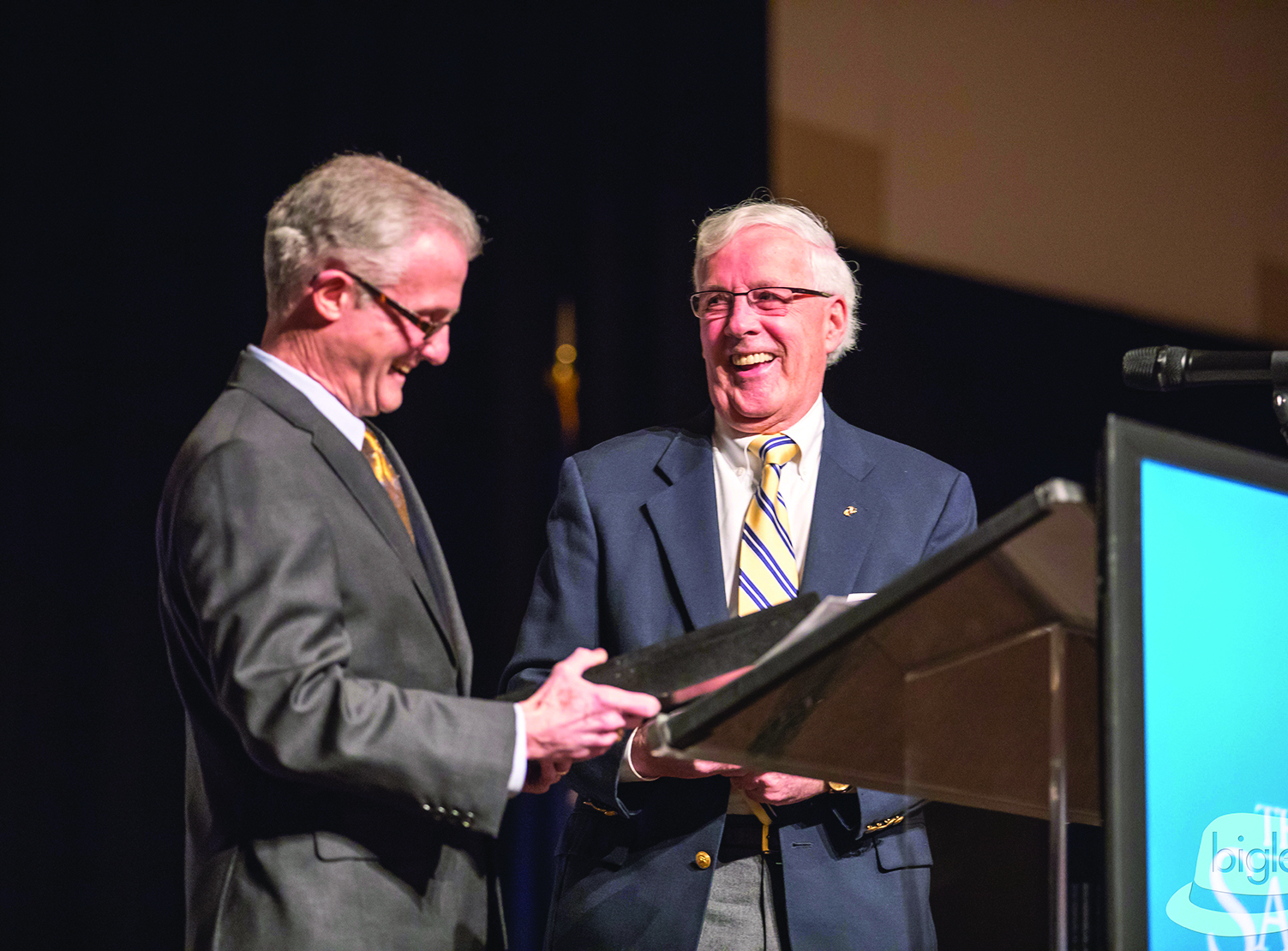 The Saratoga County Chamber of Commerce celebrated its 100th anniversary in January  by announcing the creation of the Joseph Dalton Community Service Award and by presenting this first-ever award to Steve "Sully" Sullivan, the owner of the Olde Bryan Inn and Longfellows Inn & Conference Center.
The event was attended by 950 people.
Joe Dalton was the president of the Chamber for 40-years, from 1970 to 2010. The Chamber, during Dalton's tenure, was instrumental in creating and implementing the City of Saratoga Springs' Plan of Action that has revitalized downtown Saratoga Springs, officials said.
Dalton worked closely with Ed Lewi Associates and NYRA to rebuild interest and hike attendance numbers at Saratoga Race Course. The Chamber also played key roles in the creation of the Saratoga Economic Development Corp., the Luther Forest Tech Park and the Saratoga Convention and Tourism Bureau. The Chamber also offered a free weekend respite to first-responders and their families after 9/11.
Sullivan first came to Saratoga Springs from Boston in 1974 to attend Skidmore College. To get himself through college, he waited tables at Lillian's restaurant, tended bar at Harold J's, and washed dishes at other restaurants. After college during a visit back to the city, he was hired to wait tables at the Olde Bryan Inn, rising to partner in 1981.