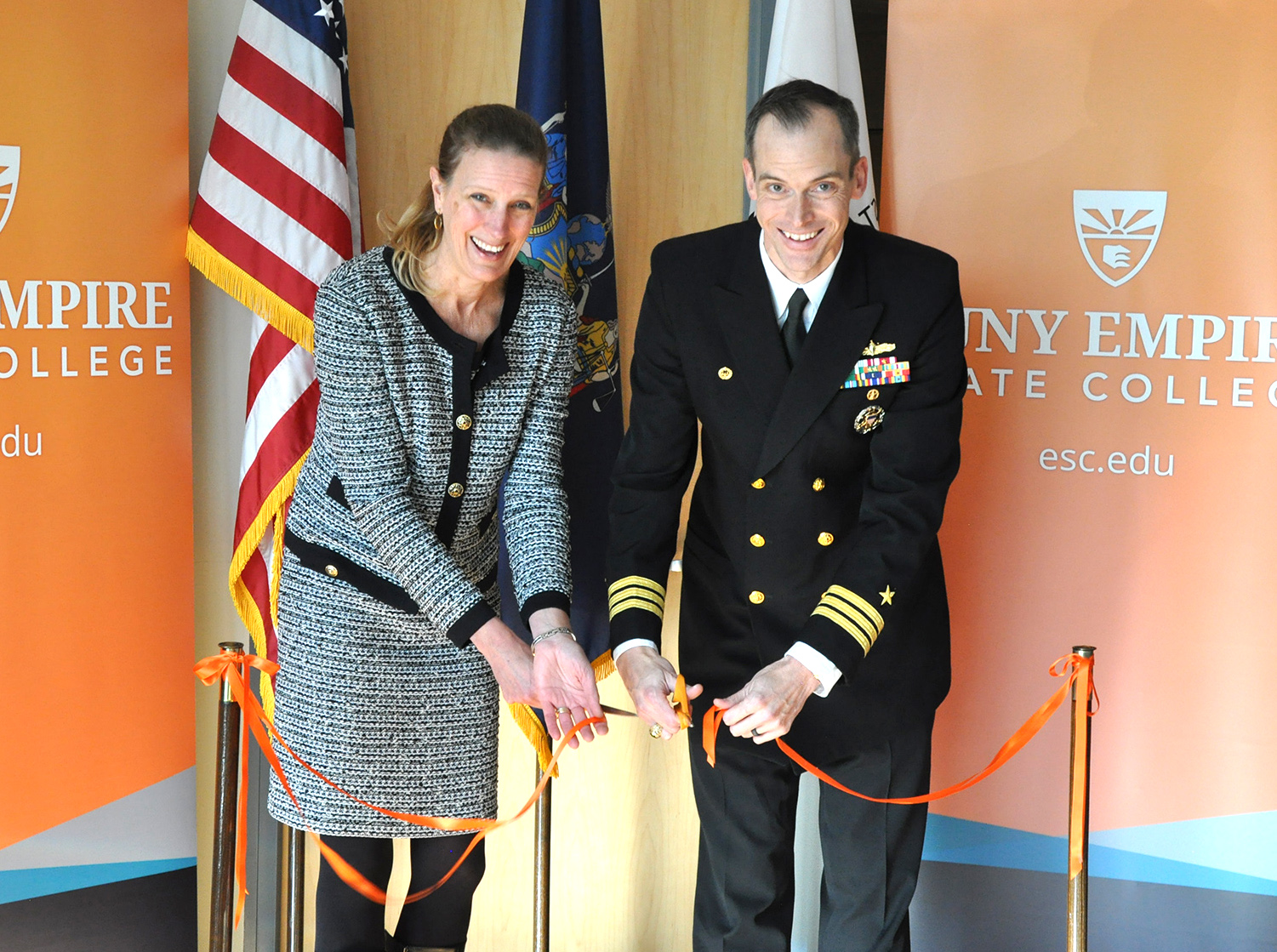 SUNY Empire State College's location at 113 West Ave., Saratoga Springs, has been designated as an official national testing center for The Defense Activity for Non-Traditional Education Support (DANTES) and DSST Standardized Exams.
U.S. Navy Commander Judd Krier, commanding officer of the Naval Nuclear Power Training Unit (NPTU) in Ballston Spa, and Merodie A. Hancock, president of SUNY Empire, cut a ceremonial ribbon to mark the occasion.
Krier said that staff at NTPU researched how to provide better opportunities for the sailors to take DANTES and DSST exams and contacted SUNY Empire State College's Office of Veteran and Military Education, which led to the college's designation as a national testing center.
SUNY Empire State College already accepts college credit for successful completion of DANTES and DSST Standardized Exams.
However, sailors stationed at NPTU had to travel outside the area to take these exams, which, Krier said, presents a significant challenge.