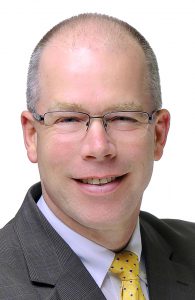 By James Marco
On Nov. 6, 2017, Albany County Executive Daniel P. McCoy signed an amendment to Albany County's Human Rights Law that prohibits employers from inquiring about a job applicant's wage history until after a job offer has been made.
The law went into effect 30 days later. Albany County now joins New York City, Philadelphia, Massachusetts, Delaware, Oregon, and California who have similar laws.
While salary inquiries have often been used by employers to weed out candidates they consider too expensive, or as a checkpoint for someone that is simply looking to increase their salary, this new law is really an opportunity for employers to take control of this topic. Without accurate market data, a sound compensation philosophy, and a strategy by which to execute a well-designed compensation system, employers may guess wrong and either miss out on a qualified candidate, or pay too much for a skillset they think they need.
Instead of guessing at how much to pay an applicant, or instead of relying on a "free" wage information web page, consider developing your own compensation strategy. A compensation strategy is a thoughtful and thorough strategic business process. That process includes:
Careful job analysis: how does this job add value to your organization?
Internal definitions of compensable factors: do you pay for education level, certifications, scope of influence, P&L responsibilities, or other factors?
Accurate job descriptions
Robust statistical job market analysis using multiple data sources and gathering data that is industry specific, and geographically specific. Pay can differ by industry, by geography, and by size of the organization, just to name a few. Are you accessing industry specific data, possibly from trade associations to which your company belongs? Is that data current and reliable?
This results in compensation policies that provide:
Pay scales that are market competitive, and in many cases, provide competitive advantage. When candidates know that your pay structure is current, robust, and consistently administered, this improves their confidence that they will be treated fairly and equitably once hired.
Internal equity, jobs are accurately valued relative to other jobs in the organization
Accurate pay rates, start rates, and a basis for valuing factors such as direct experience, education, certifications, etc.
A consistent, non-discriminatory basis for merit pay, promotions
Job offers that are accurate, without having to, or wanting to inquire about an applicant's pay history. Now, when you tell an applicant your pay range for a given job, they can decide for themselves whether to pursue a potential new opportunity. Our clients have found that over 75% of applicants accept wage offers made under a soundly devised and executed compensation structure.
For over 20 years, Saratoga Human Resources Solutions, Inc. has been developing compensation strategies and systems for large and small companies in a variety of industry sectors, both locally and across the country. These industries include healthcare systems, manufacturing, retail, and not-for-profit.
Marco is president and principal consultant at of Saratoga Human Resources Solutions Inc.