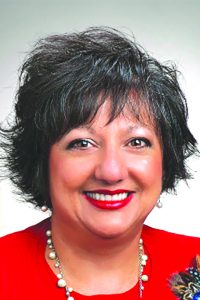 By Rose Miller
My team and I were reviewing all the work we handled in 2017. It's an exercise we do annually and use it to prepare for the new year. I compared our work with a list provided by the Society of Human Resources.
Prior years have been active, but 2017 takes the cake. Nearly every month presented a change that required some type of response from the human resources side of running a business. Many changes required guidance from our labor attorney friends. Yet to implement those changes, most solutions required the skills, knowledge and abilities found with a team of experts.
Here are the list of 2017 changes affecting human resources in chronological order:
• Federal and State minimum wage and salary basis changes that caused wage compression issues.
• Women's March—time out of work and increased awareness of inequities at work.
• Travel ban—the shock and confusion caused and the impact on international companies.
• Immigration marches in support of successful immigrant businesses—more time out of work.
• Hacking and cyber security issues- personal and employment data being stolen.
• Nature disasters—HR's role in helping workers and developing disaster recovery plans.
• Active shooters—HR's role addressing trauma and developing an emergency response plan.
• Transgender issues and arguments surrounding the bathrooms.
• Targeting illegal immigrants while at the same time capping the ability to legally get a Visa.
• Hate groups poisoning the workplace- increase in workplace conflicts.
• ACA repeal, not, then parts repealed- what do you communicate?
• New tax rules on both Federal and State level impacting legal and illegal payroll deductions.
• Ban the box in hiring.
• Pay equity issues and interviewing compliance.
• OSHA reporting changes—on, off, on again?
• Overtime rules changing—on, off on again?
• Medical marijuana and workplace issues.
• Paid family leave—need for automation, tracking absences, abuse, and compliance.
• Labor shortages and re-educating the unemployed/underemployed.
• Me Too phenomenon and the increase in sexual harassment complaints.
• Greater need for harassment training, complaint procedures and retaliation issues.
• Greater need for interview investigations.
• Social medial guidelines lessened or not.
• ADA rulings impacting return to work compliance.
• DACA workers—possible replacements needed.
• Travel bans and changes in even inter-state travel.
• I-9 changes.
• New VISA rules when hiring foreign nationals.
• Back to the future—adjusting to the new year's minimum wage and salary basis tests.
All of this would make most people's head spin. The only bright spot was to watch "Claire from HR" on SNL. The need for the right HR skill, knowledge and ability is greater than ever. If a business owner is taking on these issues upon themselves, I ask:
• "Has your company effectively responded to all of the changes?"
• "Do you know which changes apply to your company?"
• "Are you aware of the impact these challenges are having on your business/revenue/workers?"
• "What have you sacrificed to stay on top of these changes?"
• "What opportunities were missed to increase business or improve products/service while dealing with these changes?"
• "Do you think your internal staff was educated or experienced enough to handle these issues?
• "Do you think it's wise to continue to use administrative or financial staff to keep up with this stuff?"
• "Are you just receiving information on changes as they occur yet still lack the expertise to implement them?"
In times of extreme change and stress, only the strong survive. A strong HR delivery system is more needed than ever. My team uses every waking moment to stay abreast of the changes and they develop solutions to address every resulting problem.
We work closely with many law firms, who work diligently to protect their clients. In discussions with them, they are equally concerned about businesses who have little or no expert ability to meet these challenges. Being ignorant of the law is a lousy defense.
In 2018, we anticipate no shortage of challenges resulting from laws and guidelines being revised, eliminated or newly created. These are turbulent times and everyone will need an "all hands-on deck" approach to keeping ahead of it all. And you don't have to face these challenges alone.
There are so many smart ways to approach business problems and leveraging the use of experts is a good one.
Miller is president of Pinnacle Human Resources LLC.