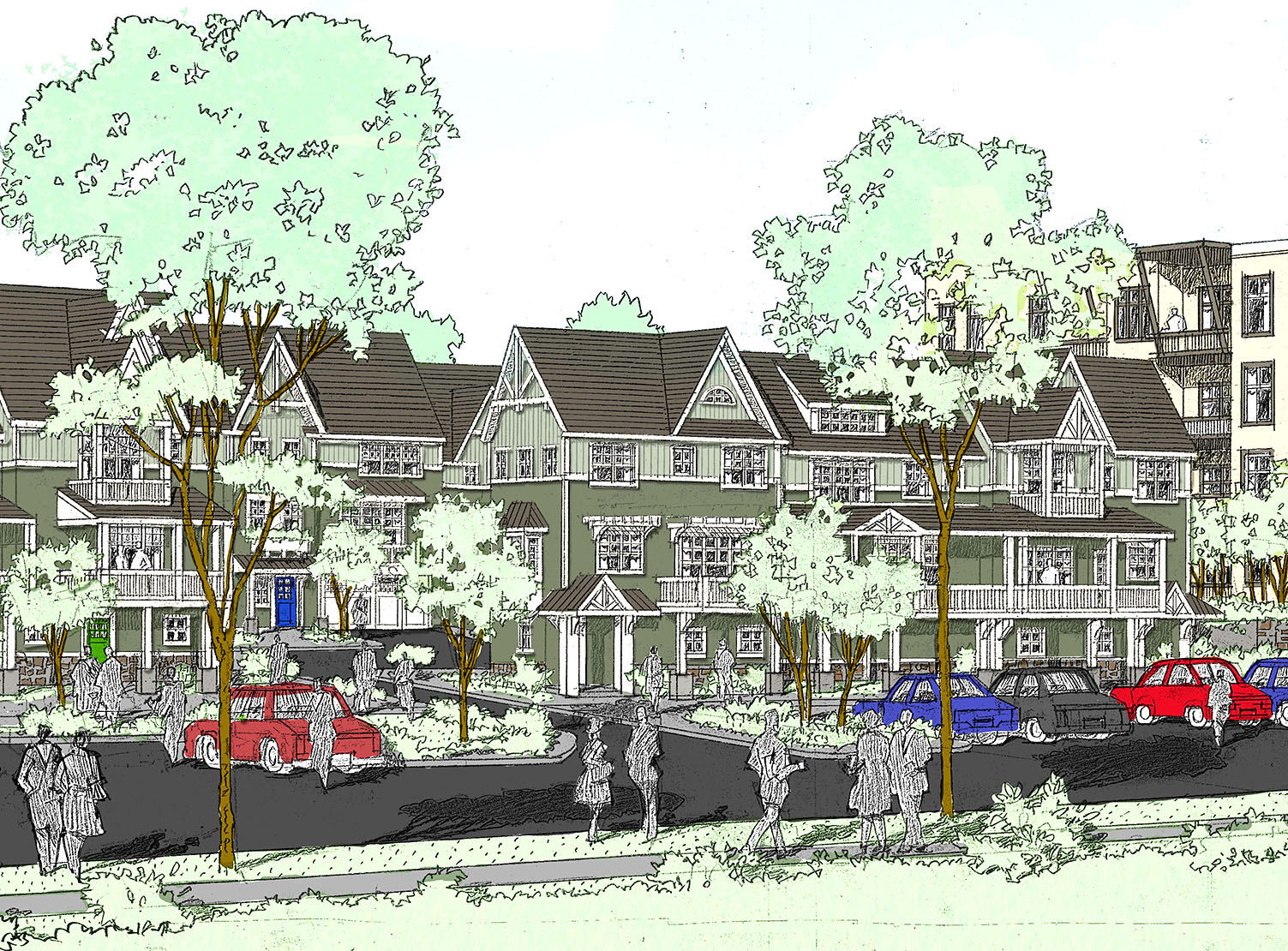 By Maureen Werther
Witt Construction expects to break ground soon and begin construction of Excelsior Park Townhomes located at 21-25 Whistler Court.
Company president John Witt said when the project is completed, there will be 18 units, ranging in size from 1,300 to 2,600 square feet, with prices beginning in the mid-$300,000 and up range. Two units will have an additional option of being constructed as an additional bedroom or as an efficiency-type "in-law" or guest apartment.
The townhomes will be three stories, with entrances through the garage level; a second-floor living, dining and kitchen area; and bedrooms on the third floor. The garages will be both one-and two-car. According to Witt, buyers will be able to choose from numerous amenities, working with Witt Construction's in-house designer and customizing the homes to their liking.
The homes will be characterized by high ceilings, large double-glazed windows, open floor plans and signature detailing that has won Witt many awards over the years.
Each townhome will come with fireplaces and spacious second-floor porches as standard, with optional built-ins and other amenities available, he said.
The project had originally been part of a special-use permit approved for construction of condos. However, when the condominium market dried up, Witt said they "re-tooled and re-designed the project," adding that the revised plan.
Part of the proposal includes a boutique hotel and spa, as well as professional space and a pool and community room.
"At this point, we are in the bidding process for sub-contractors, and we expect the work to be finished by spring," he said/
The adjacent Excelsior Park apartments offer sizes ranging from studios to three -bedroom units and a third building is under construction.
Excelsior Park and Whistler Court are within walking distance to downtown Saratoga Springs and close to a 20-arce preserve and wetlands, with easy access to Spring Run Trail. The multi-functional community development will offer a mix of amenities as well as opportunities for commercial use as the project continues.
Witt envisions it as a multi-generational and pet-friendly community that offers a combination of urban living with the benefits of a community neighborhood. He said its proximity to Northway Exit 15 makes it a desirable location for people who work outside of Saratoga Springs.