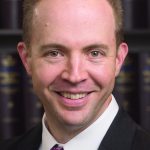 Herzog Law Firm PC announced the addition of Daniel S. Glaser, Esq., to head its growing real estate division.
Glaser spent the past 11 years building and managing his own law firm. He concentrates his practice in residential and commercial real estate representing buyers, seller, and lenders while also handling title insurance.
He is a member of the New York State Bar Association and the Real Property Section of the New York State Bar Association. Glaser also speaks to real estate brokerages and organizations throughout the region on real estate law topics.
* * *
StoredTech has announced the addition of four new employees.
Bill Craver has 20 years of IT business experience and holds sales and technical certifications in VMware, Veeam, Fortinet, Cisco, HPE, AWS, NetApp and Extreme Networks. He will be responsible for new business development as an account executive based at the StoredTech office in Albany.
Tim Mallon has over 23 years experience in the IT industry beginning in the 1990s with "white box" manufacturers in Greene County and for the past 13 years in the MSP field in the Albany area. Mallon joins StoredTech as a senior MSP engineer in the Albany office.
Eva Richard, a U.S. Air Force veteran specializing in communications, brings 20 years of IT experience working with medium to enterprise firms. Richard joins StoredTech as a systems engineer in the Plattsburgh office.
Bobbi Nelson has 20 years of experience working with advertising and capital management industries. Nelson will be responsible for new business development as an account executive in the Queensbury office.
* * *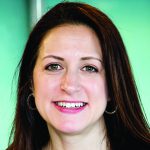 Bucknam & Rodecker CPAs has hired Carissa Conley as tax manager.
Conley brings 20 years of experience to Bucknam & Rodecker. She has a tax background, reflecting work for large local and regional firms on behalf of diverse clients comprising individuals and all forms of business entities. Her work has spanned a wide range of industries across multiple states.
Conley graduated from Bloomsburg University of Pennsylvania with a Bachelor of Science in accounting. Along with writing several published articles, she graduated from the Upstream Academy of Emerging Leaders.
* * *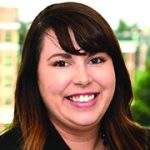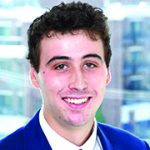 Amy Rich has been promoted to manager at FAZ Forensics. Additionally, Noah Van Zandt has joined FAZ Forensics as an analyst.
In her role, Rich will oversee lost earnings claims for self-employed individuals involved in automobile accidents.
In addition, she is also involved in the analysis of claims for lost business income, various forensic engagements, and business valuations.
Van Zandt works with cases pertaining to business valuations, fraud and forensic analysis, and claims for lost earnings.
He recently earned a Bachelor of Arts in economics with a concentration in finance from SUNY Geneseo. He is currently working towards his CPA designation.
* * *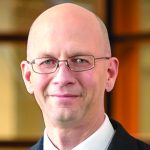 Whiteman Osterman & Hanna LLP law firm has announced three new partners: Christopher W. Meyer, Monica R. Skanes and Brian M. Wang.
Meyer leads the firm's Privacy, Cybersecurity and Information Management practice, helping clients protect critical business and consumer information. He also represents clients in commercial litigation, corporate transactions, and regulatory compliance matters. He represents clients in the financial services,
health care, education, information technology, digital marketing, website development, mobile application, and manufacturing industries.
Meyer also volunteers as the chairman of the Albany KnowledgeNet Chapter of the International Association of Privacy Professionals and vice chairman of the Clifton Park-Halfmoon Emergency Corps.
Skanes joined Whiteman Osterman & Hanna in 2011. She is a member of the firm's Education, Labor and Employment, and Litigation practice groups. She represents both public and private employers, including schools and colleges, on a wide range of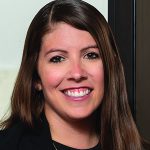 education and employment law issues. She regularly counsels employers to help avoid legal issues, conducts complex and sensitive student and employee investigations, and defends employers in discrimination actions and other complex litigation.
She has served as the Secretary of the Labor and Employment Law Section of the New York State Bar Association. She frequently shares her expertise by presenting on education and employment topics, including First Amendment issues, the Fair Labor Standards Act and paid family leave.
Wang joined Whiteman Osterman & Hanna in 2018. He focuses his practice on all aspects of immigration law, including family- and employment-based immigration, I-9 compliance and work site enforcement, nonimmigrant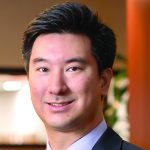 employment and investor visas, asylum and humanitarian relief, naturalization, inadmissibility waivers, and removal defense.
He consults with criminal defense attorneys on the immigration consequences of criminal convictions and advises on crafting plea agreements to avoid deportation. He has developed an expertise in citizenship matters, including military naturalization, expeditious naturalization, and complex acquired/derivative citizenship claims.
* * *
Michael D. Dezik has been named a partner at Wilcenski Pleat Law.
Dezik has spent 15 years working in the field of elder law, long-term care planning, and traditional trust and estate planning and administration. For the past four years, he has managed the firm's extensive chronic care and home care benefits practice.
Dezik currently serves on the boards of the Warren County Bar Foundation, the Southern Adirondack Independent Living (SAIL), the Conkling Center and the Alzheimer's Association Leadership Council. He is also past president of Nearcare (formerly Caritas), the Estate Planning Council of Eastern New York and a graduate of the Leadership Adirondack Program sponsored by the Adirondack Regional Chamber of Commerce.
* * *
Mary Solomons has been named executive director of Saratoga Hospital Foundation, responsible for hospital fundraising and other development activities.
Solomons combines extensive experience with a longstanding commitment to the Saratoga region. The Saratoga Springs resident served for more than two decades in positions of increasing responsibility at Skidmore College, where she developed and expanded the donor relations program, set fundraising records and laid the foundation for continued growth.
Solomons comes to Saratoga Hospital Foundation from the Albany College of Pharmacy and Health Sciences in Albany, where she served as executive director of development. Previously, she was executive director of donor relations and campaign events, and leadership gift officer at Skidmore.
She has served on the boards of the Saratoga County Arts Council, Saratoga Springs Preservation Foundation and the Association of Donor Relations Professionals. She is a graduate of Wellesley College in Massachusetts.