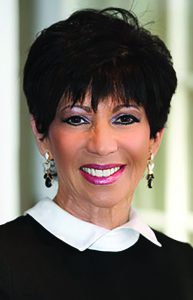 Martin Deposition Services in Malta, a court reporting agency in the Capital Region, is celebrating its 50th year serving the legal community throughout the state.
Martin Deposition Services was founded in 1968 by Donna Martin, a certified shorthand reporter and notary public who served as a senior reporter for the Unified Court System of New York and was the first female reporter in the 4th Judicial District.
The business, which started as an agency sending court reporters to lawyer's offices and court rooms, has expanded to include suites, where attorneys and businesses have the opportunity to rent nicely appointed suites for the purpose of holding depositions, legal video services, video conferencing, meeting room rentals and also avail themselves of virtual office solutions.