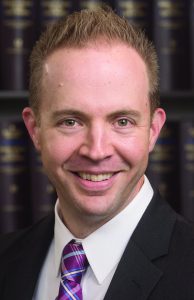 BY DANIEL S. GLASER, ESQ.
Local. Real Estate. Attorney.
When buying or selling real estate, it is imperative that you have the counsel, guidance, and skill of a local real estate attorney.
For example, next week you are going under the knife for a triple bypass surgery. You are given two options on how to proceed: use the services of a cardiothoracic surgeon; or save some money by trying to do it yourself.
Yes, you may have a steady hand but going with option one seems like the better way to go.
While the hypothetical may seem unrealistic, the message behind it is real. When you are dealing with something very important, for example making the largest purchase in your life, seek assistance from professionals that have a plethora of experience in their field. When you have to make a decision about whom you should use to represent you in your real estate transaction and dealing with hundreds of thousands of dollars, always go with a local real estate attorney.
Local.
Not all real estate markets are created equal. The process of purchasing a home in the Capital Region is not the same as it is in New York City. Align yourself with an attorney that is familiar with the forms, procedures, and practices of your local market. What may be common practice downstate, may not be the case upstate. For example, contract forms, disclosures, who drafts the contract, who holds the good faith deposit, the amount of the deposit, and procedures for closing the transaction, can all vary.
Real Estate.
Purchasing a home is likely the largest and most important transaction of your life. You need someone by your side that communicates well, understands the law, and will always be there to protect you. While it may be true that any attorney can represent you, using a family friend or colleague with no experience in real estate law may end up hurting you in the long run. Your attorney should be familiar with the terminology and documents that are required in a real estate transaction.
I sometimes hear: "I'm going to use my attorney friend to represent me … He's not a real estate attorney, but he's a good friend and is doing me a favor." Well, not really.
If he wants to be a good friend and do you a favor, he'd tell you to use a real estate attorney. You may think you're saving money, but this decision could cost you thousands of dollars. If there are any failures with the home inspections; or if the financing falls through, a real estate attorney knows how to protect your rights in the contract, and keep you from ending up in court.
Attorney.
There are many documents that need to be prepared and reviewed for the transfer of title/closing. A local real estate attorney can make sure the documents are accurate, and explain them clearly.
When going through the process of buying or selling a home, you do not want to feel confused and frustrated, which is likely what you will feel if you do not use a quality local real estate attorney. I make it a custom to make sure that you don't just sign at the dotted line but understand what you are signing, what it means and how it can impact the largest purchase in your life.
Retaining an attorney who has the skill and patience to walk you through the process can make a stressful process stress free. As for that triple bypass, eat well, exercise and use a doctor.
Glaser is a real estate attorney with Herzog Law Firm PC.