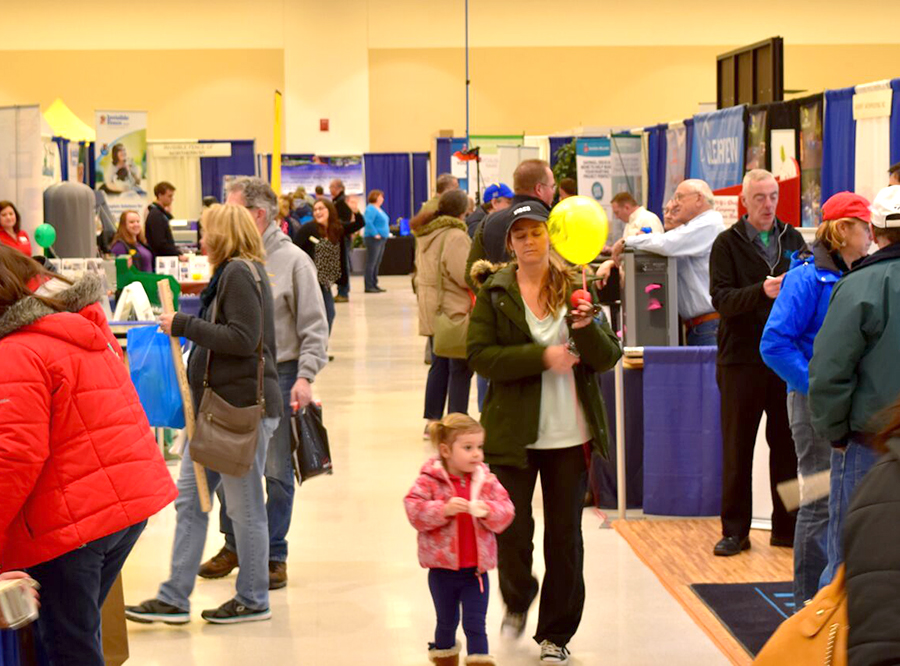 The Saratoga Home & Lifestyle Show, the Saratoga Springs Rotary Club's largest annual fundraiser since 1973, will take place March 2-4 at the Saratoga Springs City Center.
Admission is free of charge, courtesy of the show's major sponsor, Adirondack Trust Co.
The Rotary Club will be accepting voluntary cash and coin donations to benefit Franklin Community Center, a local non-profit organization.
The show will be open Friday, March 2, 5-9 p.m.; Saturday, March 3, 9 a.m. to 7 p.m.; and Sunday, March 4, 10 a.m. to 4 p.m.
The home show, now in its 45th year, features 120 regional exhibitors showcasing a wide range of home improvement services, décor and furnishings, energy-saving products, outdoor living and landscaping, family recreation, and lifestyle products and services, as well as prizes.
On the center's second floor, a fine arts and crafts event showcases artisans such painters, photographers, wood crafters, jewelers, and a winery, all with items for sale. Also on display will be artwork from Saratoga Springs High School students.
New this year, several local restaurants will compete on Saturday from 11 a.m. to 3 p.m. in the Rotary Mac 'n Cheese Bake-off, with Saratoga establishments including Forno Bistro, Harvey's Restaurant & Bar, and Peabody's Sports Bar & Grill. They will offer free samples between 11 a.m. and 3 p.m.  Attendees will vote for their favorite version of this classic dish and the winner will be announced late Saturday afternoon.
Other sponsors include Allerdice ACE Building Supply (door prizes), Granite & Marble Works (supporting sponsor), Saratoga Today (magazine), Saratoga.com (digital media sponsor), The Saratogian (advertising), and Edward Jones (exhibitor hospitality).
In addition to first floor home and lifestyle exhibits, the show's special events and activities are scheduled as follows:
• Art Show on second floor, open all weekend, with items available for purchase.
• Saratoga Springs Police Department, child safety booth and identification cards.
• Mac 'n Cheese Bake-off (Saturday 11 a.m. to 3 p.m.).
• Kids activities with Balloon Gal Jenny and JoJo's Face Painting (Sunday, noon-3 p.m.)
• Hourly prize drawings throughout the event.
The Rotary Club hopes to raise close to $100,000 from the event, with proceeds being distributed to community non-profit organizations, youth scholarships, and international humanitarian aid projects.
Among the many community groups that the Rotary Club supports are the Salvation Army, Franklin Community Center, Saratoga Regional YMCA, Rebuilding Together, Shelters of Saratoga, Code Blue, and Saratoga Community Health Center.
The Rotary Club's booth on the main floor will have information about the club's scholarship and charitable donation programs.
High school seniors attending Saratoga Springs High School, Saratoga Catholic High School and the Waldorf School are eligible to apply for scholarships, with applications due by April 15. In 2017, the club awarded $70,000 to 16 high school seniors.
The club's charitable giving programs include monthly contributions of under $5,000 to numerous non-profits, as well as an annual major gift of $5,000 or more, with applications for major gifts due by April 1.
More information at www.rotaryhomeshow.com.