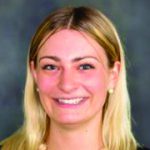 Olivia Huffman is the newest addition to Keller Williams Capital Region in the office in downtown Saratoga Springs.
Prior to her move to Keller Williams, Huffman worked for a year and a half with Amy Sutton and Gerard Wise at Roohan Realty.
In her time at Roohan, she executed over $500,000 in commercial sales and leases, including offices, retail, property management, land for development, and storage, the company said. She also created a monthly architectural blog on unique buildings in Saratoga Springs, with professor James Kettlewell. She will continue this effort at Keller Williams.
***
The Adelphi Hotel has hired Connie Cook-Slocum, a hotel professional with over 19 years of experience, as the new director of event sales.
Prior to starting with The Adelphi Hotel, Cook-Slocum was director of catering sales at the Desmond Hotel.  She was the previously off-premise catering sales director at Mazzone Hospitality.
She held other positions with Omni Hotel, Albany County Convention and Visitors Bureau, Century House, Joan & David, Tahari and First Choice.
Cook-Slocum will be responsible for creating events, launching and managing the hotel's off-premise catering service, overseeing all private dining service activities, and coordinating and supervise in-house and contract food and beverage staff.
***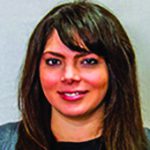 Alexis Connor recently joined the team at Mannix Marketing Inc. as a digital marketing and SEO strategist.
In her new role, Connor will provide clients with search engine optimization, pay-per-click campaign management, and social media marketing strategies.
Connor brings with her five years of professional advertising experience, as well as certifications in Google AdWords and Google analytics. Prior to joining Mannix, she was employed as a digital media specialist at Brawn Media.
Before her time at Brawn Media, Connor worked at PHD, a NYC advertising agency, where she developed and executed campaigns for national clients. Connor holds a Bachelor of Science degree in television radio film from the Newhouse School of Public Communication at Syracuse University.
***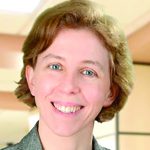 Dr. Carrie McNeil is the newest member of Saratoga Hospital Primary Care-Mechanicville.
She joins Dr. Stephen Sgambati and Dr. Lauris Petersen in the practice, which was established this fall.
McNeil comes to Saratoga Hospital from Glens Falls Hospital's Salem Family Health Center. She grew up in Greenwich, and attended Greenwich Central Schools.
A graduate of Hamilton College, Dr. McNeil earned a medical degree from SUNY Upstate Medical University in Syracuse. She completed an internship and residency at the University of Rochester School of Medicine and Dentistry. She is board certified in family medicine.
***
Julie & Co. Realty announced that Lisa McTygue, licensed real estate salesperson, has joined their Saratoga Springs-based team.
McTygue is a native resident of Saratoga Springs and has been licensed since 2005.
She covers Saratoga, Warren and Washington counties and also has expertise in equine properties as well as residential resale.
***
Lauren Corneal of Saratoga Springs has joined the firm of Bucknam & Rodecker CPAs as a senior accountant.
A graduate of James Madison University, Corneal had been a staff accountant with a CPA firm in Freehold, N.J., for the last several years, concentrating her work in tax, accounting, and accounting software applications.  She is certified in both QuickBooks and Xero.
***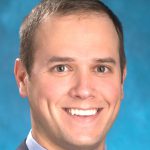 Whiteman Osterman & Hanna LLP has hired a new associate, Charles J. Gottlieb.
Gottlieb joins Whiteman Osterman & Hanna's real estate development, zoning and land use; environmental; municipal; and energy and telecommunications practice groups. His practice will focus on representing residential and commercial developers, religious institutions, non-profit organizations and public utility infrastructure companies to obtain needed land use and environmental permits.
Prior to joining the Firm,  Gottlieb was an associate with Cuddy & Feder, LLP in Westchester County and previously served as a legal intern for the state Department of Environmental Conservation.
Gottlieb received his J.D., cum laude, from Albany Law School and his B.A., in political science from Quinnipiac University. He is admitted to practice in New York and Connecticut and is a member of the New York State and American Bar Associations.
***
Espey Mfg. & Electronics Corp. announced that its board of directors has approved a new three-year employment agreement for its President and Chief Executive Officer Patrick T. Enright Jr.
Enright was hired as Espey's president and CEO in 2015. Prior to his employment with Espey, he was employed by DRS Technologies for five years and held the position of vice president of strategic planning.
He has held various positions in the power electronics and ship building industry for more than 25 years.
***
Norreida I. Reyes has joined Saratoga Hospital's Marketing and Communications Department as a marketing content specialist.
In this newly created position, she will regularly gather the latest news from the extended hospital community and share it on the hospital's websites and other venues.
Reyes joined the team after two decades in and out of the State Legislature as a public policy analyst, communications consultant, and lobbyist. Recently, she spent two years as a reporter and newsroom manager for Saratoga TODAY newspaper. She brings professional expertise in public relations, communications, program analysis and newswriting.
Reyes earned her Bachelor of Arts with honors from the University at Albany with a double-major in psychology and religious studies. She is a volunteer advisory board member for the Capital Region Office of the National Center for Missing & Exploited Children. She resides in Saratoga Springs.
***
Saratoga Performing Arts Center announced the addition of two members of its artistic team, along with a new education department head, as part of its vision to expand the scope of its education and program offerings.
Lawrence Edelson, known for his work with Opera Saratoga and the American Lyric Theater, will take on the position of creative producer of classical and dance with a charge to increase SPAC's activity in the commissioning and creation of new works.
Edelson will continue his work with Opera Saratoga and with American Lyric Theater which Lawrence founded in 2005 to nurture the creation of new operatic repertoire.
Christopher Shiley joined the staff as the senior director of artistic planning, bringing  experience in the classical music business.
Shiley takes over from former director of artistic administration, Sharon Walsh, who retired in October. He was most recently the festival director of Classical Movements, where he managed the daily operations for its Prague Summer Nights Young Artist Music Festival, a 30-day summer music festival held annually throughout Europe.
He served as director of operations for the Yellow Barn Music Festival and as operations coordinator for the nationally acclaimed Baltimore Symphony Orchestra OrchKids program. A classically trained trumpeter, he is principal trumpet of the Baltimore Chamber Orchestra.
Leading SPAC's education initiatives will be Dennis Moench, who has been named to the expanded role of senior director of education following his success in his previous post as director of youth education at SPAC.
Formerly the director of youth education, he is responsible for expanding the impact of SPAC's educational programming from 5,000 to more than 23,000 young people each year, and implementing new education programs such as the in-school Artist-In-Residency programs, the Performance Project summer dance program, Summer Nights at SPAC, Story Time Concerts for young audiences and the popular Philadelphia Orchestra PlayIN, held with special guest Yo-Yo Ma in 2017.
He has been integral in enhancing SPAC's existing Classical Kids program, CDPHP Family Nights and the Young Artist Gazebo Series. Prior to his roles at SPAC, Moench had a 12-year career as a New York City-based AEA actor, performing in numerous Broadway, Off-Broadway, and national touring productions.
***
James Mastrianni, a Saratoga entrepreneur and business owner with more than 25 years of experience in the affordable housing industry, is the new chairman of the Caffè Lena board of directors.
Mastrianni, also an experienced musician and studio engineer, plans to explore commercial recording options for Caffè artists, while continuing positive growth in bookings, food service and staffing.
New board members—joining Kevin Bright, Eric Brodwin, Michael Eck, Wanda Fischer, Kira Karbocus, Peter Martin, Bob Rehm, George Ward and Brent Wilkes—include Tom Kernan, Margo Olson, Christopher Shaw, Kevin Veitch and Joanne Dittes Yepsen.
***
Saratoga Hospital has named Susan Law Dake and J. Thomas Roohan to its board of trustees.
Dr. David N. Strauss, president of the hospital medical staff, joined the board as an ex-officio member.
As president of the Stewart's Foundation, Dake oversees the allocation of over $2 million per year to hundreds of nonprofit organizations in communities where Stewart's Shops are located.
Dake serves on the boards of Siena College, Empire State College Foundation, Saratoga Performing Arts Center, Saratoga Foundation, the Arnold Cogswell Foundation and the Dake Family Foundations. She has raised funds for organizations including Saratoga Hospital, the YMCA of Saratoga, Skidmore College, the Community Hospice, the National Museum of Dance, Home Made Theater, the Saratoga Performing Arts Center and Siena College.
Roohan is broker-owner of Roohan Realty, a family business founded by his father in 1969. The company now serves eight counties across upstate New York.
Roohan serves as chairman of the board of the Saratoga Springs City Center Authority and Luther Forest Technology Campus, and is a member of the advisory board for Saratoga Race Course and the Adirondack Trust Co.  He also has served as chairman of the Saratoga County Chamber of Commerce and the Saratoga Hospital Foundation.
Dr. Strauss is a radiologist with Millennium Medical Imaging, which has been the hospital's medical imaging provider since 2000.
***
Bond, Schoeneck & King announced that Robert F. Manfredo and Thomas W. Simcoe from the Albany office have been elected as members of the firm.
Manfredo is an experienced labor and employment attorney who counsels employers on a vast array of employment laws and regulations. He works with employers in a broad range of industries, including higher education, non-profit, construction and health care.
He is an experienced litigator representing employers in federal and state courts, the state Division of Human Rights, the Equal Employment Opportunity Commission, the U.S. Department of Labor, the state Department of Labor Unemployment Insurance Division and Division of Labor Standards, the National Labor Relations Board, and in grievances and arbitrations filed by unionized employees.
Simcoe advises nonprofit and business clients on all aspects of tax and legal compliance and planning.
He counsels the full spectrum of nonprofit clients, including charitable, health care, and educational institutions, on the unique issues that they navigate every day, including obtaining and maintaining tax exempt status, corporate governance, mergers, and acquisitions, charitable gift negotiation and administration, and beyond. Simcoe regularly represents clients in federal and state tax audits, in matters before the Attorney General, and in other related administrative law matters. He is a member of the firm's tax, exempt organizations, business, and public finance practice groups.