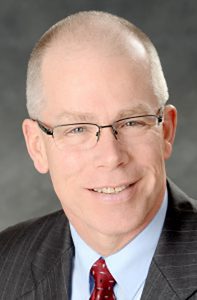 By JAMES MARCO
When we first meet a potential client, and find out that they are having "HR concerns," we find that those concerns fall into one of three major categories along a continuum.
The first is the small company who has had someone, often in the accounting department, trying to do HR and payroll in addition to their regular job. This person finds out a few tidbits about all the laws and compliance in the HR world, and feels more than a little overwhelmed.
This is really the first step in the development of an HR function: ensuring compliance. Small companies often cannot justify the cost of full time HR expertise, and often rely on HR firms for this guidance. Help with compliance—handbooks, job descriptions, and policy development—are usually the primary needs of small, growing companies.
The next is a medium sized company who has made the investment in an HR generalist. The generalist is taking care of the day-to-day matters and HR likely has a good reputation for the accuracy and timeliness of their work, but now there is a need for a special project, or a need for temporary access to certain HR expertise that the generalist may lack.
The company could need to work on a restructuring, an acquisition, staff development, or the development of a competitive and thorough compensation plan. Again, using a professional consulting firm can provide expertise to address specific projects and compliment the work of the existing staff.
The third category is the firm that is frustrated with their HR department. Service and accuracy have broken down, employees consider the department unreliable, and managers do not trust the advice they receive from HR. The consequences can ripple across the entire organization. Consultants can objectively assess the situation, make recommendations to management, and are usually asked to implement those recommendations and provide interim leadership until a new, full time HR leader can be found.
The benefit of having an outside firm in this role is that firm can speak clearly and objectively to management, and produce results more quickly. Once the HR department is stabilized and back on track, the consultant assists the client in finding a new department leader that can build on the work that has been done.
When you are trying to build a culture, and attract and retain talent, your HR department needs to perform in a manner consistent with your people strategy.