Win A Spooktacular Evening at Double M Haunted Hayrides!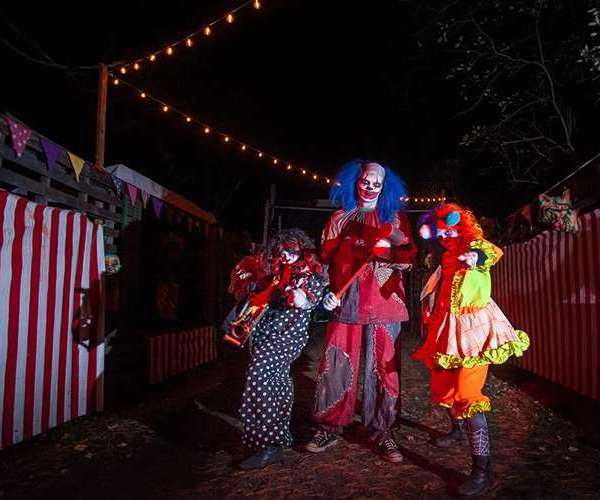 For the past 25 years, Double M Haunted Hayrides has been providing the greatest chills and thrills within the Capital District Region and now you can go for free!
Four lucky winners will each receive a 4-pack of general admission tickets to Double M Haunted Hayrides and have a night of fright-filled fun with friends and family (a $108 value!). Simply fill out the form below for your chance to win. Winners will be selected on October 3rd, so be sure to enter once per day to improve your odds of winning.
Disclaimer:
The provider of this sweepstakes is Double M Haunted Hayrides.
Sweepstakes ends at midnight on October 2nd, 2019.
Limit 1 entry per person per day (you may enter again after 24 hours).
4 winners will be randomly selected on October 3rd, 2019.
Winners may not resell prize.
Winners must call to reserve a specific time and date.
Keep up with the latest happenings on Saratoga.com.
Click below to "Like" us on Facebook
Show your support for the giveaway sponsors by following them on Facebook:
Click below to "Like" Double M Haunted Hayrides on Facebook