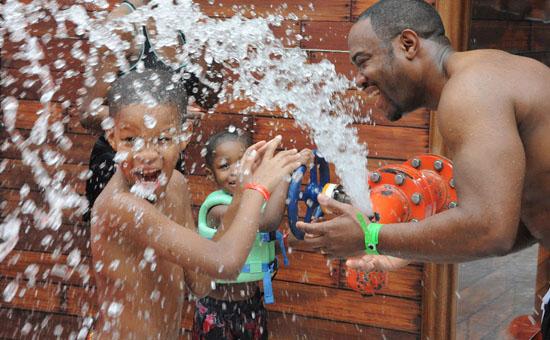 Six Flags Great Escape Lodge & Indoor Water Park
(888) 708-2684
OR
(518) 824-6000
89 Six Flags Drive
Queensbury
,
NY
12804
At Six Flags Great Escape Lodge and Indoor Water Park, just minutes from Lake George, attractions include an indoor water park with breathtaking water slides and pool activities, a kids klub, birthday fun and a junior life-guarding program
Kids Klub:
The best Lake George attractions for kids are right here at the Six Flags Great Escape Lodge & Indoor Water Park! The Lodge offers a wide variety of fun-filled activities for children and families where you can join our Timbertown Characters, for adventure and laughter. Keep the younger set busy, happy and excited to be on vacation all week long at this kid friendly Lake George resort.
Water Park:
At Six Flags Great Escape Lodge and Indoor Water Park , just minutes from Lake George, attractions include one of the best water parks in New York! Saratoga, Adirondack and Upstate NY thrill-seekers come here for extreme family fun!
Get ready for over 38,000 square feet of splashes, swirls, spills, squeals and smiles! Kids and adults alike float leisurely on inner-tubes, enjoy the thrills of a white-water rafting experience, catch a wave and do some surfing, ride the tubes through curls and tunnels, or explore a treehouse full of slides and water features! The weather is always a balmy 80 degrees, so grab your suits and swim shoes and make a splash by visiting these Indoor Water Park attractions!
Birthday Parties:
Make a splash and provide birthday smiles all around when you host your child's next birthday party at Six Flags Great Escape Lodge! Near the Adirondacks, Lake George and Saratoga, kids birthday parties are more fun for all ages at the Indoor Water Park.
Book your child's birthday party at the Lodge and provide memories that will last a lifetime. The Water Park provides attractions appropriate for all age groups, from toddler to teen. Enjoy the thrill of surfing, the excitement of water slides and raft rides, or the shallow activity pools specifically designed for toddlers and young children. Choose from birthday party packages that include the excitement of White Water Bay, delicious Johnny Rockets, or arcade games and fun!
Leave the planning to us! In the Adirondacks, Lake George and Saratoga, birthday party fun for kids and teens is a sure thing at Six Flags Great Great Escape Lodge and Indoor Water Park! Book one of the following kids or teen birthday packages by calling 518-824-6060.
Jr Guard Program:
Join our professionally trained Lifeguards for a day of excitement and learning when your child signs up to be a part of the Jr. Guard Association.
Want to stay the night? The Six Flags Great Escape Lodge is also a 200-room family suite lodge with Lake George resorts style! Visit here for more information about their lodging.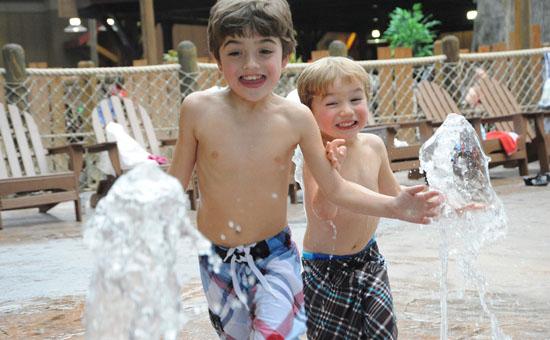 Click on the thumbnail images to see the larger version

















Always get confirmation of the business location.
When: Thu, Jun 26, 2014 at 2:00 PM
Where: Great Escape
Are you a home baker looking for your big break into the culinary competition world? Here's your chance! This year's Double H Ranch Annual Gala will feature a one-of-a-kind Amateur Baking Competition. We are looking for the area's best amateur bakers to compete for a grand prize of $1,000 American Express Gift Card. Three finalists will be selected to serve their very own creation to Gala guests who will determine the winner.