Win Season Passes to Ellms Family Farm!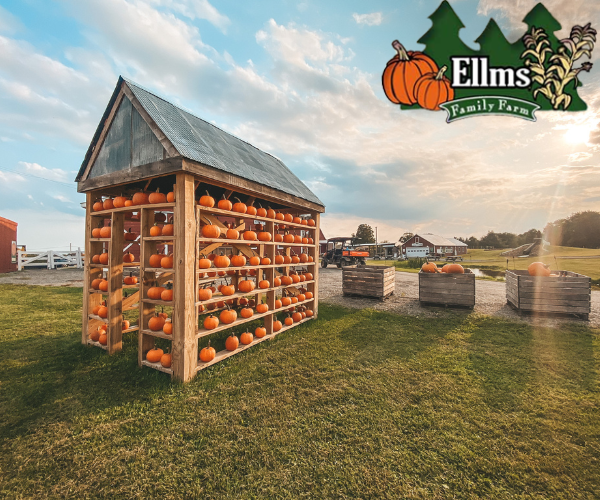 Looking for family-friendly things to do in the Capital Region this fall? You've come to the right place! Just a short drive from Saratoga Springs, Clifton Park and Albany NY, Ellms Family Farm has more than 40 attractions for kids of all ages. From Corn Mazes and Cider Donuts to Gemstone Mining, there's something for everyone!
Ellms Family Farm is giving away 10 pairs of 2023 Season Passes. The prize package, valued at almost $100 per pair, includes one 2-pack of Season Passes. A season pass provides you with unlimited General Admission for the 2023 season (premium activities excluded).
Simply fill out the form below for a chance to win! The sweepstakes ends at midnight on September 25th and the winners will be randomly selected on September 26th, so be sure to enter once per day to improve your odds of winning.
Disclaimer:
The provider of this sweepstakes is Ellms Family Farm
Sweepstakes ends at midnight on 9/25/23
Limit 1 entry per person per day (you may enter again after 24 hours).
1 winner will be randomly selected on 9/26/23
Winner may not resell prize.
Read more about ticketing at Ellms Family Farm HERE.
Keep up with the latest happenings on Saratoga.com.
Click below to "Like" us on Facebook
Show your support for the giveaway sponsors by following them on Facebook:
Click below to "Like" Ellms Family Farm on Facebook