Win 6 Seats On A Tiki Tours Charter!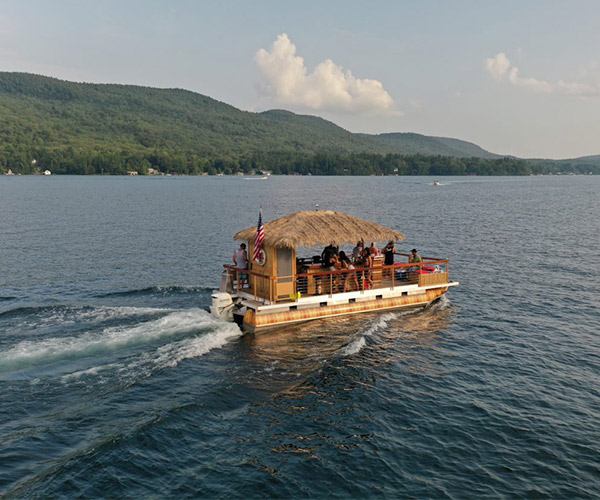 Life's too short for a normal tour! Kick your sightseeing experience up a notch with Tiki Tours, the most unique way to see Saratoga Lake.
Tiki Tours is giving away six seats on a 75-minute charter for one lucky winner and their friends to enjoy this summer. The prize is valued at $360 and can be used any Sunday through Wednesday between now and Labor Day 2022 (subject to availability).
Whether you're planning a bachelorette party, corporate outing, or just a chill day on the lake, a floating tiki boat is the place to be! Fill out the form below for your chance to win, and remember to enter once per day to improve your odds.
Disclaimer:
The provider of this sweepstakes is Tiki Tours.
Sweepstakes ends at midnight on June 26, 2022.
Limit 1 entry per person per day (you may enter again after 24 hours).
1 winner will be randomly selected on June 27, 2022.
Winner can book six seats on a Saratoga Lake charter, Sunday-Wednesday between June 28 - September 5, 2022, subject to availability. Alcoholic beverages are not provided on Tiki Tours.
Winner may not resell prize.
Keep up with the latest happenings on Saratoga.com.
Click below to "Like" us on Facebook
Show your support for the giveaway sponsors by following them on Facebook:
Click below to "Like" Tiki Tours on Facebook