Tips For Cohesive Home Decor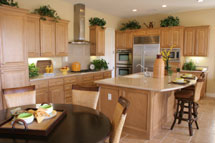 Achieve a cohesive home decor! Follow these interior design tips to create a unified design throughout your home. Add a new level of quality to your decorating and make your home look magazine ready! Turn to Saratoga home and garden businesses for inspiration as well as resources to turn your vision into reality!
First, decide on a theme that reflects you and your home's personality. Stick to that theme throughout every room to create a consistent look and feel that will bring harmony to your design.
Having trouble deciding? Get inspired by flipping through magazines, watching Home & Garden Television or browsing local furniture and department stores. Your style may be contemporary, rustic, regal, eclectic, European, elegant, Mexican, southwestern, beachy, flowery, country or a whole host of others. Each room in your house should relate back to your home's general theme in some manner to create a successful flow and rhythm.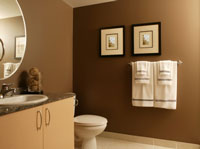 Have fun with color! Color is a great way to add harmony and visual interest to your home. To avoid that circus feel, try to limit your home's color palette to five colors or less. But be creative with those five colors! Use all different shades and combinations of these colors to create a unique look from room to room while establishing unity throughout your space.
Repeat similar patterns and styles throughout your home! That same fabric that looks great on your lampshade and throw pillows in the living room can be mimicked in cloth napkins for the dining room table. Is your favorite furniture piece a French armoire in the bedroom? Try the same style for other pieces of furniture throughout your home. Repeating colors, patterns and styles from room to room contributes to a cohesive design that provides a harmonious transition from room to room.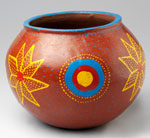 Not everything has to match! Add your own unique touches to your otherwise cohesive home decor. Frame your children's artwork and put it on display. Pile up a group of your spouse's old books (bursting at the seams) to top off the side table in the living room. Grab that odd vase you picked up in Tijuana for the perfect centerpiece on the dining room table. Brilliant bursts of color and one-of-a-kind creations add a homey feel to your interior design. These decorations may not go with your theme, and they may not match your color scheme, but they're certainly a significant part of what makes your home… well… yours!
These types of eclectic treasures can be added in to a room slowly. Discover how a day trip to the Adirondacks, a vacation cruise to the Caribbean or just a Saturday shopping trip downtown can be an opportunity for finding the next treasure that will soon call your house, home! Looking for a new home? Find realtors to help you find the perfect Saratoga real estate.
Find a Saratoga Springs interior decorator to help you get started»