Social Distancing Fun in Saratoga: An Ideal Itinerary
Want to visit Saratoga and maintain your distance at the same time? Below you'll find ideas for not-too-crowded parks and trails, waterbodies other than Saratoga Lake, socially distant-friendly activities with animals, and three suggestions for scenic drives.
Find Lesser-Known Parks & Trails
We're highlighting two parks and one hiking trail in Saratoga County that are significantly smaller than the larger, better-known outdoor hotspots in the area.
And guess what? If you want to visit all three they're within easy driving distance from each other, plus there's an added bonus: Congress Park and Saratoga Spa State Park are along the way, so those who wish can add these Saratoga favorites to the itinerary as well.
Lester Park
Check out a fossilized, 490-million-year-old sea bottom and lime quarry at this unique park! Lester Park in Greenfield Center is a historical landmark and tiny park that is split up on both sides of the road.
You'll find several informative signs about the stromatolites (which are basically layered rocks) that were constructed on a shallow sea floor that is now exposed. There is no parking lot but there is a small pull-off area that can fit about half a dozen cars.
Geyser Park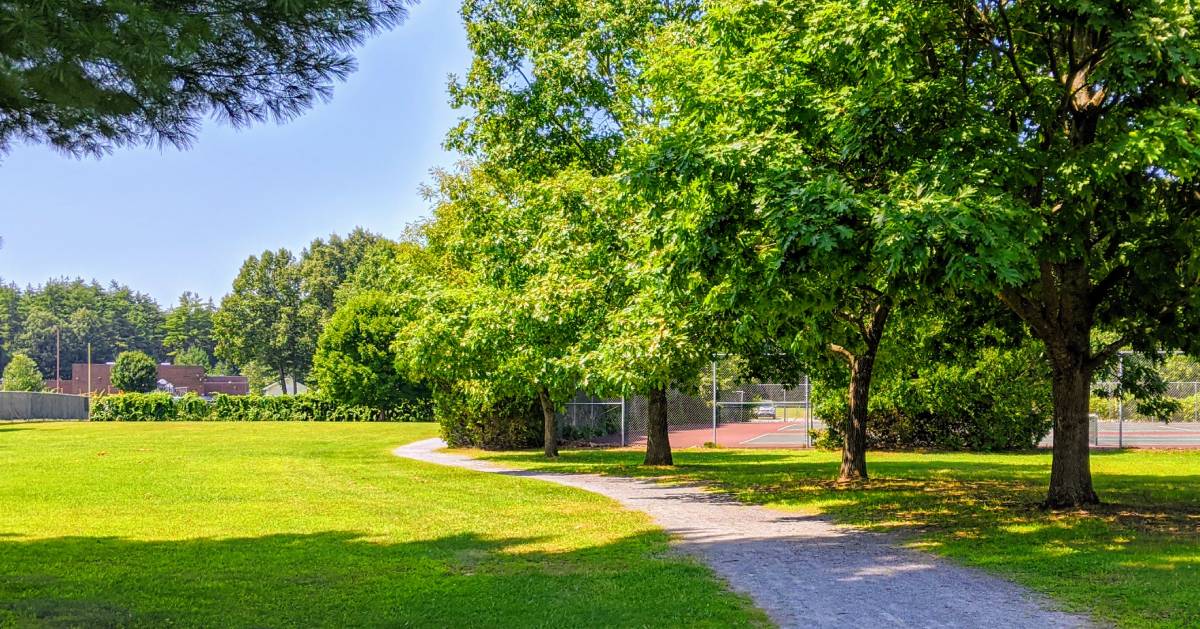 Geyser Park is a seven-minute drive from Lester Park. Although it's primarily a recreation area used for youth sports, there is also a playground, a splash pad, and a walking path that goes all around the park. Geyser Park is just about a mile from Saratoga Spa State Park, but many might not think to check out this smaller counterpart!
Spring Run Trail
The 14-minute drive from Geyser Park to Spring Run Trail goes by Saratoga Spa State Park and Congress Park, should you want to stop along the way. Right before you get to Spring Run Trail where Excelsior Avenue meets East Avenue is 9 Miles East Farm, known for their farm-made meals. They're open for breakfast, lunch, and dinner, and also offer takeout, so you can stop to eat or get something to go.
When you get to Spring Run Trail, park at the small parking area near the trailhead. Then embark on an invigorating one-mile hike that goes through woods, wetlands, and the Spring Run waterway. This trail is a prime spot for birdwatching, and is also handicapped accessible.
Bonus Tip: Self-Guided Walking Tours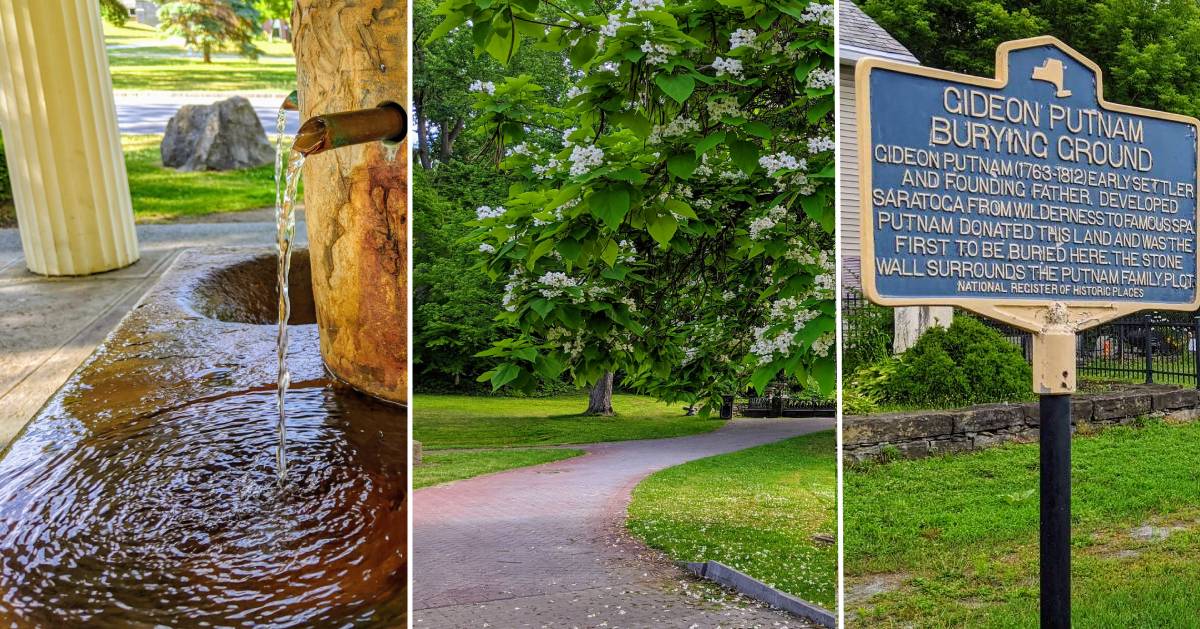 For a super social distancing-friendly outdoor activity check out five self-guided walking tours in Saratoga Springs complete with downloadable maps. You can make your way through Congress Park, see stunning architecture throughout the city, and of course visit the mineral springs (bring your own water bottle!).
Go Beyond Saratoga Lake to Other Waterbodies
You may have been to Saratoga Lake, but have you visited these three lesser-known waterbodies in the Saratoga area? Stop by one or make a day of it and visit all three! Perhaps snap photos and soak in the sights at one, take out the kayak at another, and break out the fishing pole at a third.
Round Lake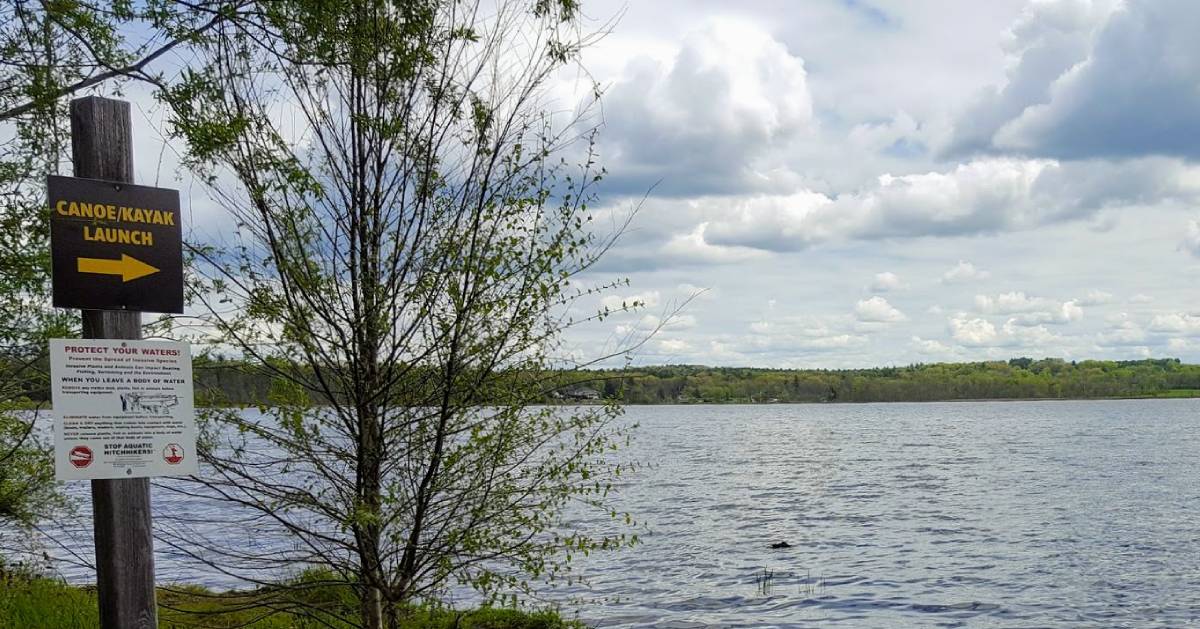 Round Lake, located within the town of the same name, is a 321-acre shallow lake (with a mean depth of seven feet) that offers prime fishing opportunities for largemouth and smallmouth bass, yellow perch, brown bullhead, Northern pike, tiger muskellunge, bluegill, and more. Make use of the DEC boat launch, accessible from Route 9.
Lake Lonely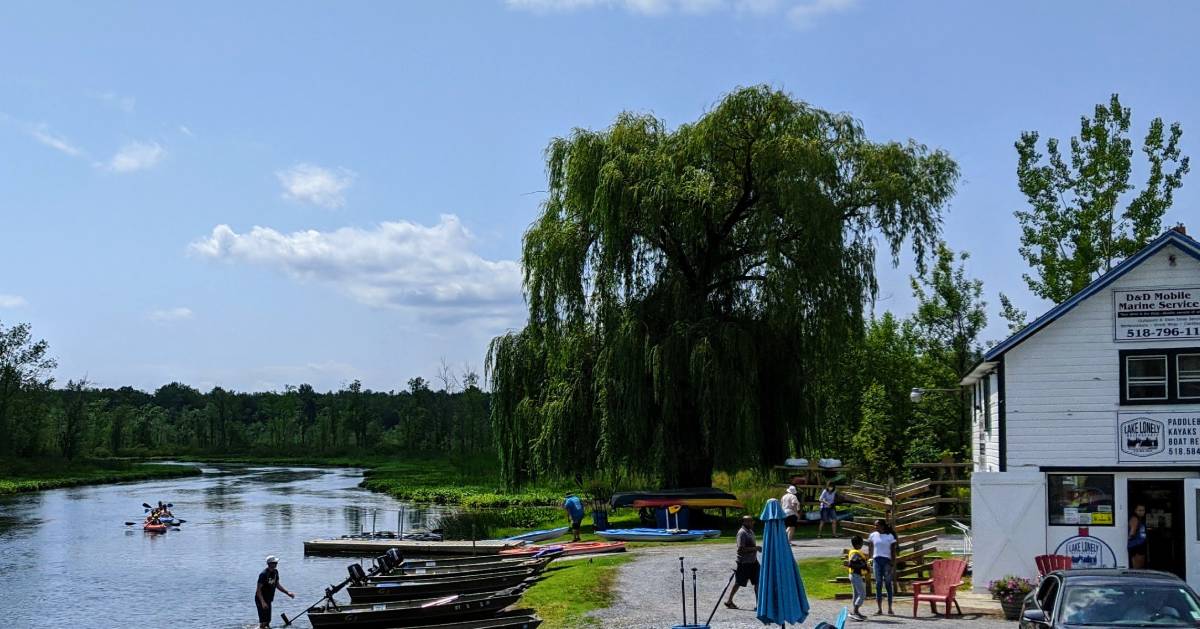 If you're interested in kayaking but don't own your own watercraft you should put Lake Lonely on your itinerary. It's 15 minutes north of Round Lake and features Lake Lonely Watersports, where they rent out kayaks, stand up paddleboards, and rowboats. They're open 8am to 5pm Monday to Friday, and 6am to 6pm Saturday and Sunday. To rent a single kayak for an hour is just $10! Go for that option if you're looking to move along to the next waterbody and still need to fit more water fun in your day.
Great Sacandaga Lake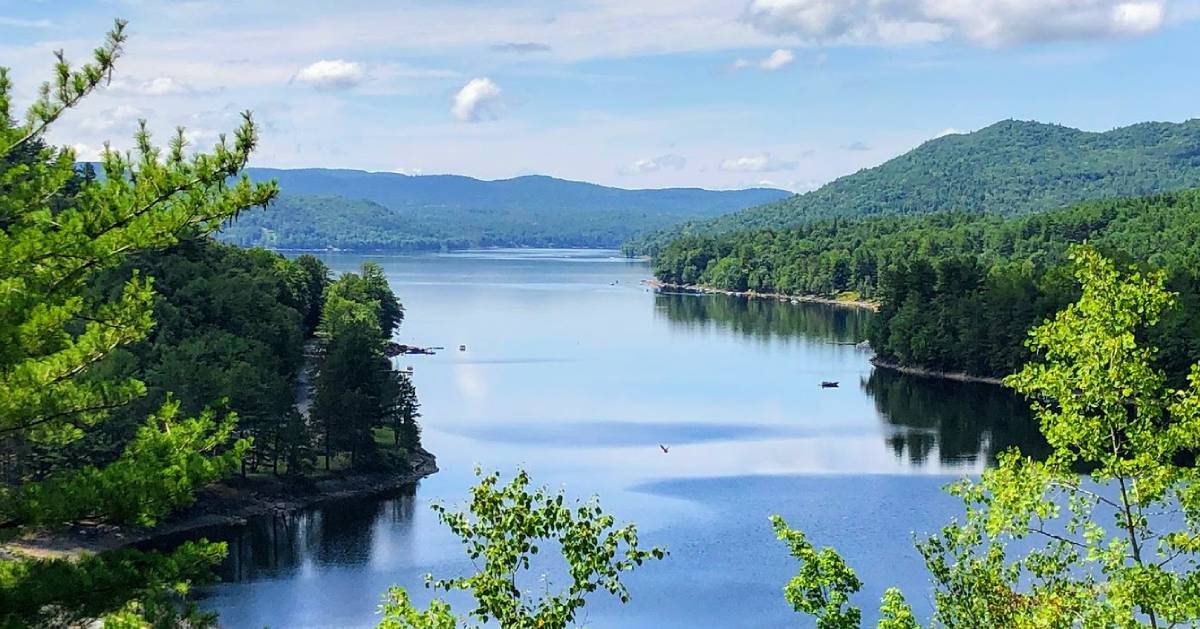 If you're up for off-the-beaten path waterfront views the northern part of Great Sacandaga Lake is a magical spot where Saratoga County and the Adirondacks collide. Make your way west to Edinburg Town Park in Hadley, about a 45-minute drive from Lake Lonely. Stop at the park or keep going over the bridge to Northville - views of the lake from this bridge are a gorgeous addition to any scenic drive.
Want to keep going? Put "Hadley Overlook" in your GPS system and head about 20 minutes north of the Northville Road bridge to enjoy the picturesque view shown in the photo above.
Discover Off-the-Beaten-Path Things to Do (With Animals!)
We don't have to socially distance from animals! If you're visiting the Saratoga area for a weekend or a week make sure to fit these furry friends into your trip and have a safe and wonderful time with goats and llamas.
Into the Woods Farm - Yoga With Goats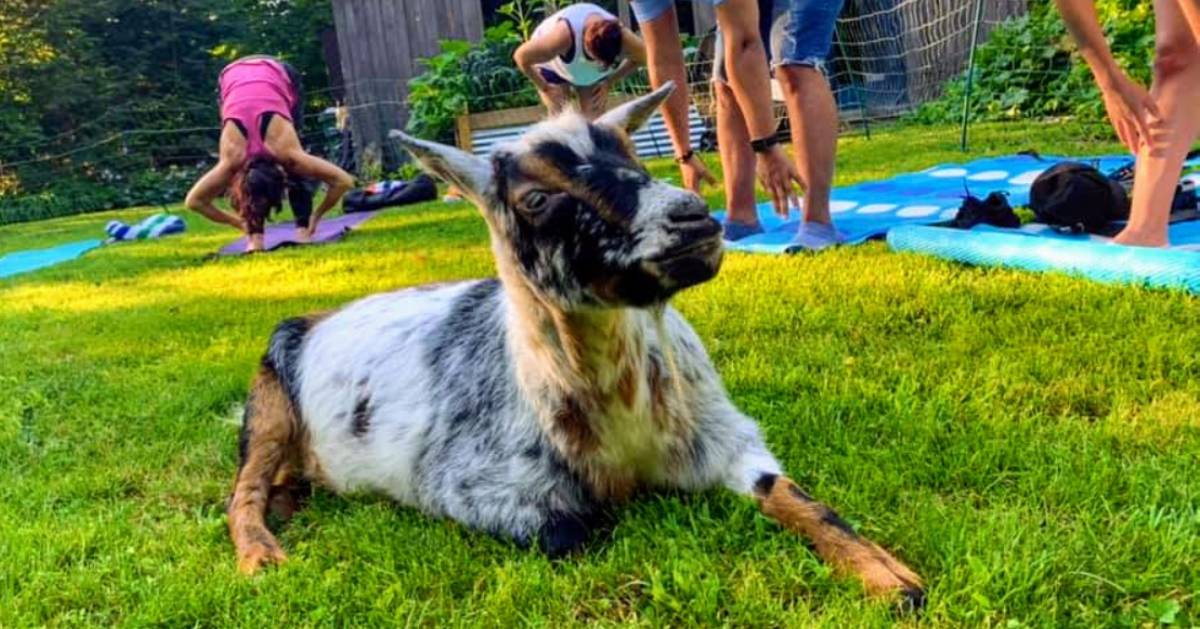 A herd animal who loves to socialize, goats and yoga have been coming together since an Oregon farm owner started the trend in 2016. Goats are reported to have calming, stress-reducing effects, which makes them the perfect companion to have beside you in a downward dog (or perhaps even on you!). Into the Woods Farm in Middle Grove offers goat yoga, hikes, and snowshoeing in the winter.
Dakota Ridge Farm - Hike With Llamas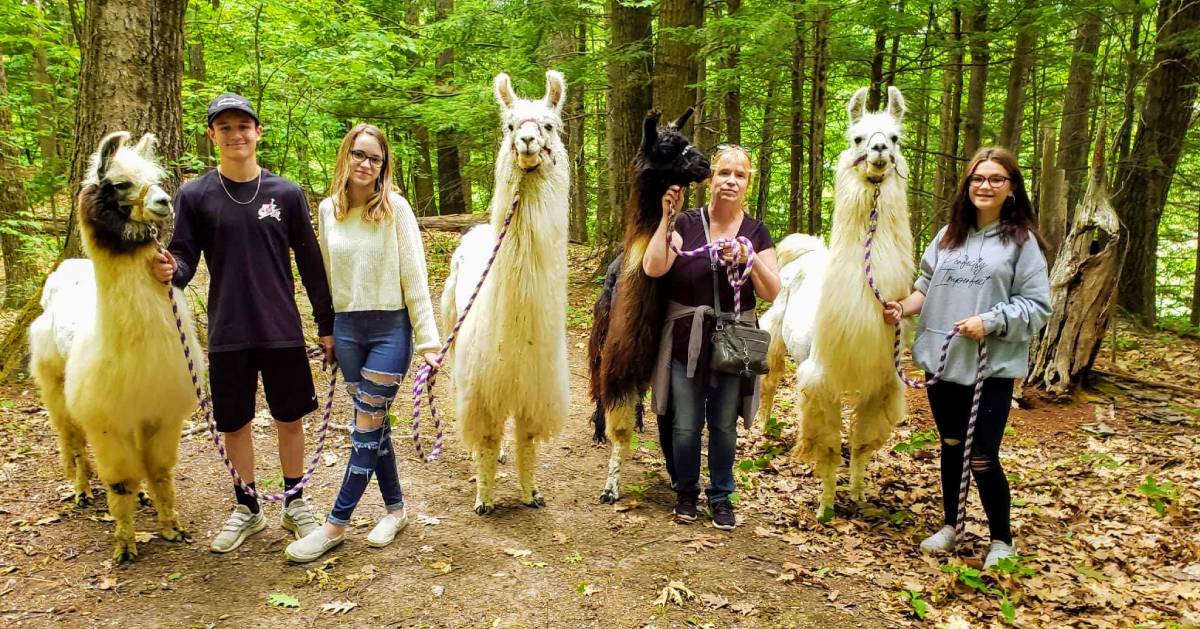 Dakota Ridge Farm in Ballston Spa offers llama treks and llama farm tours on their 42 acres of property that comprises woods, a creek, and a pond. The husband-and-wife team sell llamas, rescue llamas, rehome llamas - llamas are their life! And you can experience some of what makes these animals so special.
Llamas are social animals like goats, which is why they live in herds, and are typically curious about and friendly towards people.
Enjoy Scenic Drives & Find Places to Stop
When you've hiked the trails and tried the different activities you may be up for a quiet scenic drive through the rolling countryside.
Fitch Road in Saratoga Springs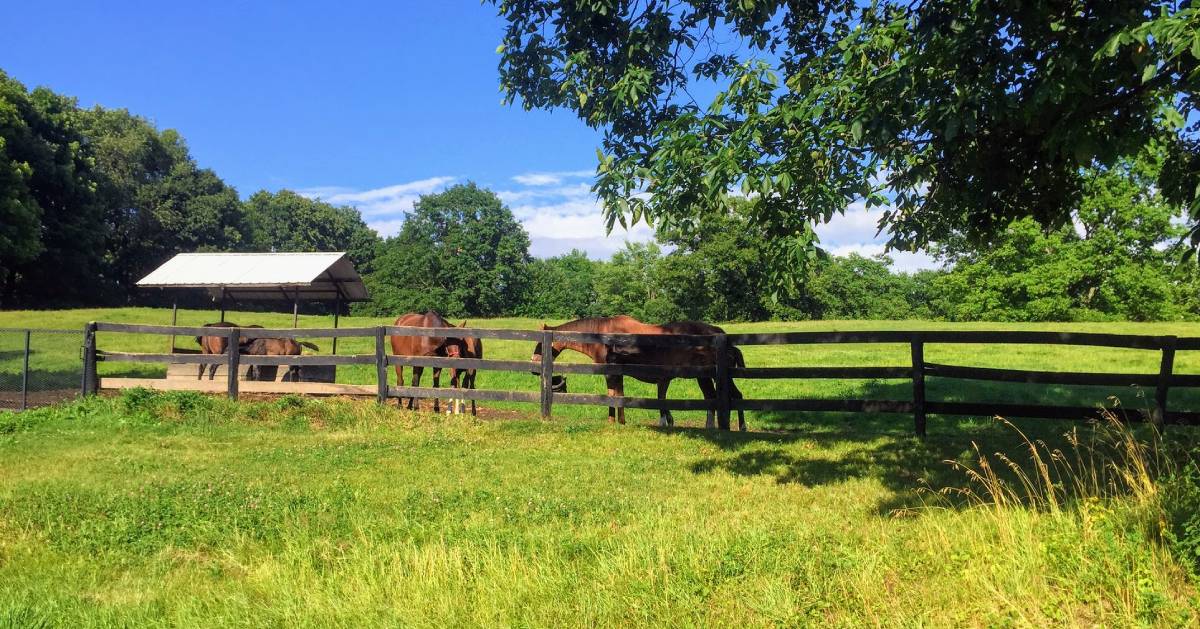 Fitch Road, which connects Route 9P to Route 67, is an excellent scenic drive to take. It's less than 10 minutes from Lake Lonely Watersports, so it's easy to fit into your visit if that's one of the places you had marked to check out! You'll pass by McMahon of Saratoga Thoroughbreds and are likely to see horses along the way, plus cows at other farms that dot this road.
Route 67 From Saratoga Springs to Mechanicville
Head south on Route 9 from Saratoga Springs then hang a left at the roundabout in Round Lake. Take Route 67 east to Mechanicville along a scenic road, part of which runs along the Anthony Kill. Stop for a bite to eat at the Ugly Rooster Cafe by taking a right onto the bridge on Round Lake Avenue, crossing the river. From there it's a right onto Viall Avenue, continue onto Elizabeth Street, a right onto North 2nd Avenue, then a quick left onto North 3rd Avenue.
The Ugly Rooster is open 6am to 2pm Monday to Friday, and 7am to 2pm Saturday and Sunday, so you'll want to plan for a breakfast or lunch. Popular items here include corned beef hash, French toast, fried green tomatoes, and eggs Benedict.
Bonus tip: The Zim Smith Trailhead is six minutes from the Ugly Rooster. Start your day with a relaxing drive, fuel up at the Ugly Rooster, then head over to the trail for a hike or bike ride.
Routes 67 and 52, From Ballston Spa to Charlton
Another drive where you're likely to see some horses and farm animals along the way is the Route from Ballston Spa to Charlton, which goes along route 67 through Harmony Corners, then take a left onto Route 52. You can either continue along Route 52 and then take a right on Route 51 to head to the Charlton Tavern for a bite, or, turn left on Route 51 to make a loop back towards Ballston Spa.
If you opt for the latter you'll pass by Ellms Family Farm, which is worth a visit if you are toting children along with you for your scenic drive. They always have something exciting going on that varies by the season, but they're especially known for their fall activities - just make sure to check out their website and buy tickets ahead of time. Their fall season runs from September 19 - November 1, 2020.
Use the above suggestions to craft your own social distancing itinerary and enjoy your stay in the Saratoga region!