5 Dark Day Adventures Off the Beaten Path
During a typical summer in Saratoga Springs, one of the liveliest hotspots is the historic Saratoga Race Course. The track's season runs for eight weeks, and it is open daily except on Mondays and Tuesdays, also known as dark days.
Since there is no horse racing action on Mondays and Tuesdays, they are the perfect opportunity to get outdoors and explore the countryside near Saratoga. Brighten up a dark day with these 5 adventures in Washington County!
Hit the Green at Regional Golf Courses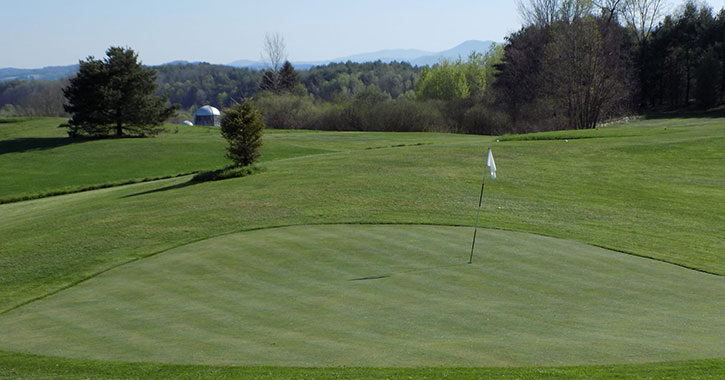 Gather up your clubs and get ready to hit the green this season! Nestled among the rolling hills of Washington County are multiple picturesque golf courses. Each one presents its own unique set of challenges for players of all skill levels to tackle. To get started on your golfing adventure, we've highlighted three that are open on Mondays and Tuesdays throughout the summer meet at Saratoga Race Course.
Located in Cambridge, Ondawa Greens is an executive length, 9-hole golf course with fantastic views of the area. Owners Steve and Sue Greene are constantly improving this scenic course to make it fun for families, teams, and individuals.
The Pro Shop is inside a restored dairy barn, and it includes a variety of clubs and other golf accessories. Want to brush up on your swing? Be sure to visit the multi-tiered driving range where golfers may practice off the turf or driving mat.
Windy Hills in Greenwich was built back in 1995 and currently features 18 holes with a par 71. The golf course lies near the hilly banks of the Battenkill River, and there are changes in elevation throughout. Take on the course, practice at the putting green, and get a delicious meal at the Greenhouse Restaurant!
Founded in 1990, Kingsbury National Golf Club in Hudson Falls features a beautiful 18-hole championship golf course that stretches to 7,100 yards from the back tips. Par for the vast course is 72.
In addition, the golf club is home to an on-site grill and pub called Fire Rock that offers creative menu items and brick-oven pizza. Enjoy great golfing and dining experiences at Kingsbury National!
Search for Unique & Hidden Treasures in Antique Shops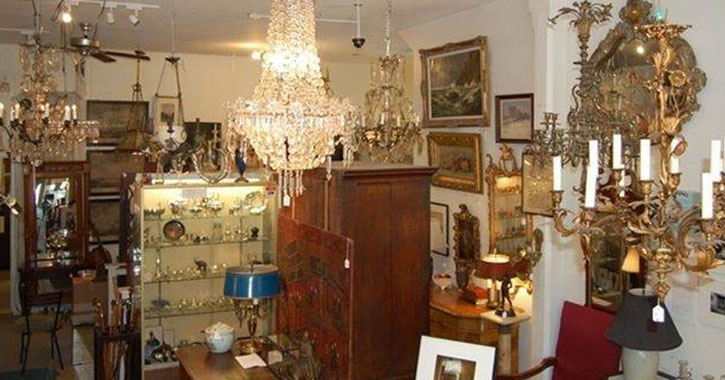 Since not every adventure has to take place outdoors, consider antiquing on an upcoming dark day at the track. Whether you're a serious antique hunter or simply like to discover new and exciting pieces, there are a fair number of stores to explore in the area.
Make the Whitehall Antique Mall your one stop shop for everything that is fun, funky, and fabulous! Both casual browsers and serious collectors come to this large shop in Whitehall to see what's in stock. Their inventory includes pieces from over 26 vendors, and there is truly something for everyone. Vintage clothing and shoes, furniture, Civil War memorabilia, coins, dolls - you name it, they have it!
Fort Ann Antiques isn't the only antique store in Whitehall that is open on Tuesday. Carol's Collectibles offers 12,000 square feet of shopping space. Their store inventory is updated daily with new merchandise that ranges from tools to electronics, appliances, kitchenware, pottery, and more great items.
Down at the southern border of Washington County is the Eagle Bridge Antique Center, located in Eagle Bridge. This large, multi-dealer store features an eclectic selection of antiques and collectibles, such as lamps, glassware, paintings, and more.
Pick Your Own Berries & Produce at Local Farms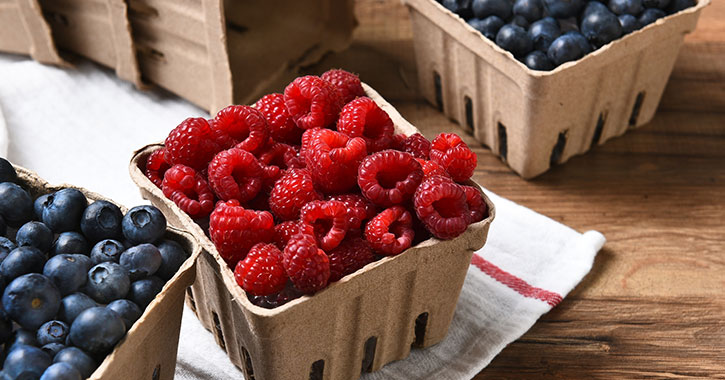 The summer farmers' markets are open, but if you'd like to go straight to the source of all that amazing local produce, then plan a trip to a farm. Many Washington County farms are a short drive away from Saratoga and offer u-pick seasons, which is when visitors can pay to pick berries, veggies, and more from the fields.
Although u-pick hours and pricing are subject to change based on the weather or other factors, here are a few farms that are typically open during dark days at the track.
Spread out across 12 acres, Gardenworks Farm, LLC in Salem is a family-owned and operated farm and country destination. The property is open year-round as there is always something new offered each season, from flowers in spring to Christmas trees in winter.
Gardenworks welcomes summer visitors who are interested in u-pick blueberries, raspberries, and fresh vegetables. June through August are some of the most popular months at the farm, so stop by!
Established in 2011, Strawberry Ridge in Granville specializes in sustainably-grown strawberries, raspberries, and a variety of fall squash. With over 70 years of collective experience behind them, this family-owned farm knows how to produce the finest quality fruits. Their u-pick strawberry season usually ends before the start of the racing season at Saratoga, but you can find u-pick raspberries and blueberries from early July until fall.
Bring the kids over to Stu-Berry Acres in Argyle and walk through the fields of blueberries and red & black raspberries. This locally-owned and operated farm continues to expand each year. Some of their other products include homemade jam and pickles, raw honey, and maple syrup.
Learn about other u-pick farms and seasons »
Take a Hike to Spectacular Bird-Watching Sites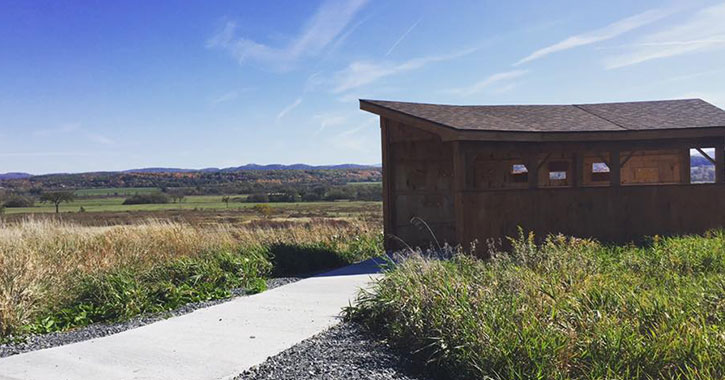 Did you know that Washington County is a birder's paradise? Hundreds of bird species live or migrate to this part of the North Country, attracting bird-watchers from both near and far.
While everyone should be mindful to not disturb bird habitats, birding is a fun outdoor activity that can be enjoyed by kids and adults. Pack your bag (don't forget the binoculars), and make your way to a bird-watching site today!
If you're looking to begin your bird-watching adventure at an accessible location, then the Washington County Grasslands Important Bird Area (IBA) is highly recommended. Roughly a dozen threatened bird species call this wildlife habitat home, from short-eared owls to rough-legged hawks and more.
The 2,000 acre property is managed by the Friends of the Washington Country Grasslands IBA. For the best views, head to the Alfred Z. Solomon Grassland Bird Viewing Area in Fort Edward. This handicap accessible viewing area is an excellent place to see the wide range of grassland birds.
The Livingston Brook Heron Rookery is a prime habitat for great blue herons, Canadian geese, wood ducks, and more waterfowl. The property is protected by the Battenkill Conservancy, but visitors are allowed to access it. To reach these wetlands, you'll need to travel north of East Greenwich to the designated parking area along MacDougal Lake Road.
Visit these other bird-watching sites »
Unwind & Paddle Along a Nearby Waterway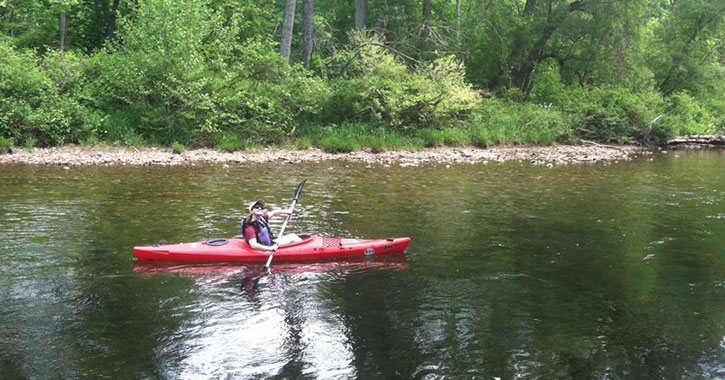 The Washington County region is full of scenic sights, but some of the most memorable areas are best experienced from the water. Enjoy a day off land with a fun paddling adventure along a spectacular waterway near Saratoga Springs.
The beautiful Battenkill flows east to west through the heart of the countryside and is popular with both fishermen and paddlers. Some of the access points include the Batten Kill State Forest, The Georgi's Community Park, and other launch spots.
How would you like to travel along a historic canal? In Washington County, there are actually two canals that you can paddle down!
The Champlain Canal is a 60-mile canal that begins at the southern end of Lake Champlain, and many paddlers begin their voyage in nearby Whitehall. The Feeder Canal is 9 miles long and brings paddlers from Queensbury into Hudson Falls.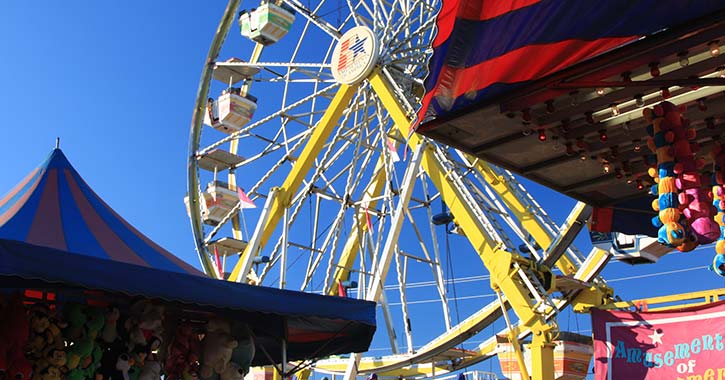 The 2019 Washington County Fair will be held on Monday, August 19 through Sunday, August 25 at the Washington County Fairgrounds in Greenwich. This annual tradition brings together the best of everything, from animals and agriculture to amusement rides, music, food, entertainment, motorsports, and more. Experience the fair for yourself during Weeks 6/7 of Saratoga Race Course's season.
Ready for your adventure? Pick an activity and make your way to the countryside this summer!