9 Cozy Restaurants To Warm Up In Morning, Noon & Night
Editor's Note: This article was updated on August 5, 2019 to reflect that Forged announced a temporary closing, with no specific date given for a reopening.
The next time chilly weather has you craving warmer times, take a short drive into the Washington County countryside and discover some of the coziest restaurants in the region. These local spots not only serve up amazing food and drinks for breakfast, lunch, or dinner, they also have a warm and comforting atmosphere that will make you forget all about the cold outdoors.
Breakfast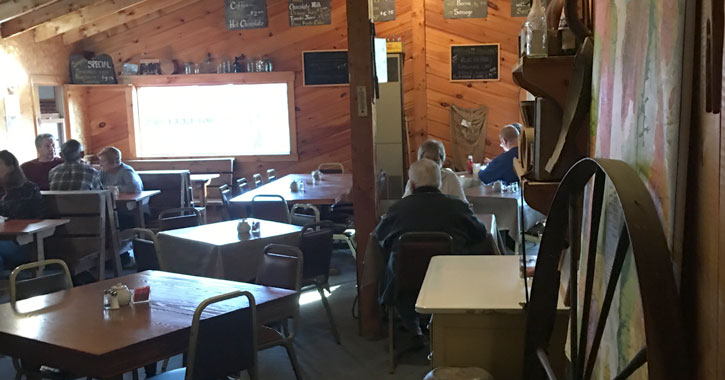 Order melt-in-your-mouth pancakes, waffles, and more at Rathbun's Maple Sugar House Restaurant in Whitehall. Owned and operated by the Rathbun family, this rustic sugar house is now used to both produce pure maple syrup and serve an amazing breakfast.
Everyone is welcome to visit the restaurant year-round to warm up and eat a hearty meal (don't forget the maple syrup). Rathbun's seasonal breakfast specials include Belgian waffles with fresh strawberries in spring, blueberry pancakes in late summer, and apple or pumpkin pancakes in autumn.
The regular menu contains many breakfast food favorites, such as chocolate chip pancakes, homemade french toast, waffles and eggs, and old-fashioned oatmeal. Once you've had your fill, you can buy some sweet maple products to bring home with you.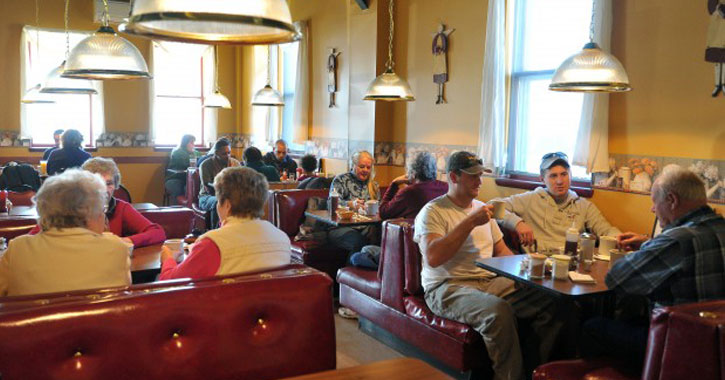 When you're looking for a classic American diner that serves up big portions of all your comfort food favorites, plan a morning trip to Ginny Rae's Diner in Hudson Falls.
This locally-owned and operated family restaurant features a cozy atmosphere with soft lighting, tables, booths, and counter seating. Their hearty dishes are prepared with love, so you won't leave hungry.
While their menus are known to change from time to time, some of the diner's signature breakfast items include Ginny Rae's Special, the Ginny Rae Scrambler, and the red, white, and blue pancakes. You can even order fried bread dough any time of the day!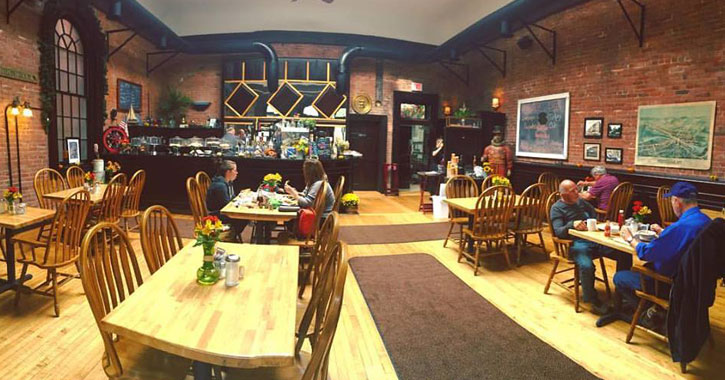 When the temperature is cold, some people seek the comforts of a place where they can order a steaming hot cup of joe. At Historic Grounds in Whitehall, you can enjoy premium fresh ground coffee, specialty drinks, teas, and delicious breakfast food.
Step inside the charming coffee house, breathe in the smell of freshly brewed coffee, and have a seat at one of the rustic wooden tables. The room has historic photos of Whitehall hanging on the brick walls and a grand skylight that helps warm the interior.
Founded in 2014, Historic Grounds prides itself on offering their customers a homemade meal among great company. Start your morning off right with a cup of coffee and a bagel, a scone, an omelette, a muffin, or another breakfast item.
Lunch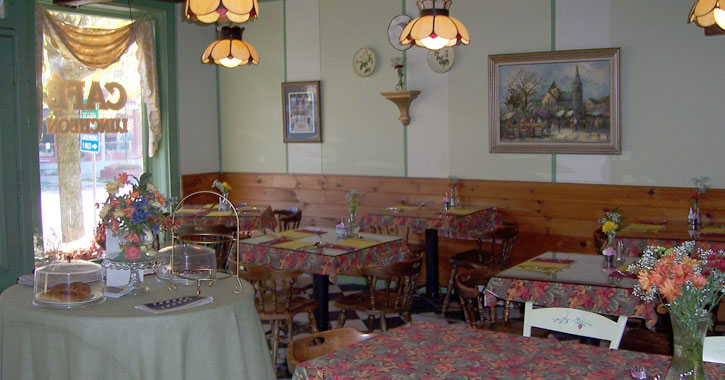 Nestled in the heart of Salem, Steininger's Chocolates & Cafe combines a cozy, family-run cafe with a European-style chocolate shop.
They are renowned for providing customers with an exquisite luncheon or afternoon tea. Indeed, you'll quickly discover that this quaint restaurant has an inviting atmosphere that will make you feel comfortable.
There are also a variety of menu items to choose from, such as mouthwatering soups, entrees, desserts, and more. Whether you want to eat a sandwich served on a freshly baked croissant, enjoy a lighter meal with your tea, or pick out some handmade chocolates, Steininger's is the place to be.
For a fantastic selection of craft beer and tasty pub food, Battle Hill Brewing Company in Fort Ann is one of the region's top choices. The brewery is located inside a historic 19th century building where locals and visitors stop by regularly to enjoy great food and drink.
The main restaurant area at Battle Hill is small yet comfortable, and it features wooden tables and chairs, giving it a rustic feel. You can sit down at one of the tables for lunch, or you can grab a stool at the bar.
The company's revolutionary beers are brewed in-house using locally-produced ingredients and refined recipes, and they are the perfect pairing with lunch. The beer-battered onion rings, battle burger, and Fort Anne pub club are just some of the popular food choices offered at this cozy brewpub.
Dinner
TEMPORARILY CLOSED [forged] Restaurant & Bar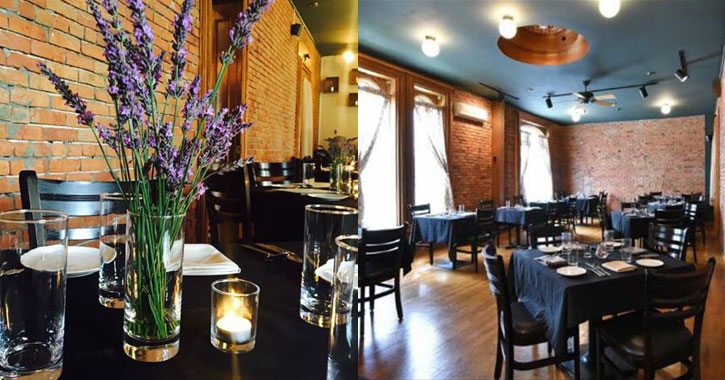 Experience a unique dining experience at [forged], a modern and innovative restaurant housed inside a renovated 1873 courthouse in Hudson Falls. You'll fall in love with the interior décor and old-fashioned hospitality at this hidden gem.
[forged] uses local ingredients as much as possible, so you'll discover plenty of fresh and creative items on their dinner menus. You can enjoy traditional dinner service in the main dining room, or you can have a meal inside the gastropub (featuring two bars). Try one of their unique menu items, and then close out the evening with a delectable dessert.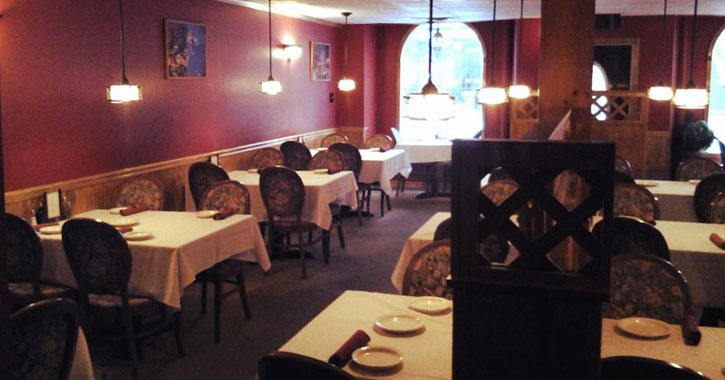 Take a drive to Cambridge and enjoy a taste of Italy at Silvano's Italian Restaurant. This family-friendly establishment specializes in cooking up traditional Italian cuisine and American dishes with the highest quality ingredients. The restaurant's dining room and bar area have a relaxed ambiance that's perfect for a meal with friends and family.
Their menu includes pasta, chicken, seafood, veal, and more authentic Italian food. The meats are cut and hand-trimmed on-site, and the sauces are homemade too. Join Silvano's for a sit-down dinner; if you're in a rush, you can also order your meal to-go.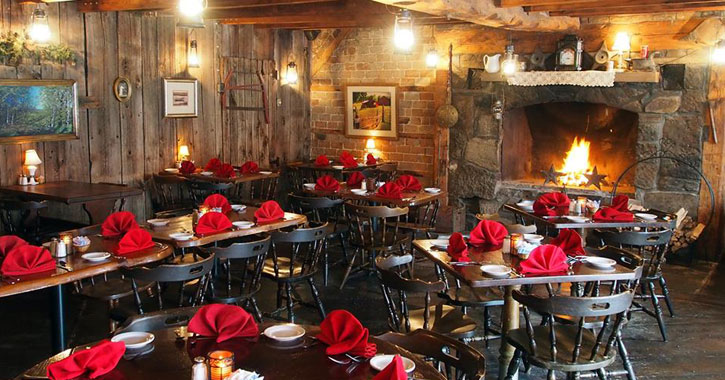 Who doesn't like warming up by a fireplace? The Anvil Inn Restaurant in Fort Edward houses a massive stone fireplace inside their rustic dining room where guests can feel cozy while enjoying a great meal.
Although the fireplace and setting makes the restaurant an excellent choice for a romantic dining experience, it's also a popular choice for a delicious dinner. The portions are generous, and they offer everything from scallops to filet mignon, veal, burgers, and a famous bread pudding for dessert.
Escape the cold and head to one of these 9 great restaurants in Washington County!