From Cow to Kitchen Table: Argyle Cheese Farmer Brings People Back to Dairy With Their New Hudson Falls Store
Argyle Cheese Farmer has branched out from Argyle to open a new processing plant and store in Hudson Falls with an observation room where you can see cheese and other products being made. We asked Marge Randles of Argyle Cheese Farmer nine questions about the business and what to expect at their new venture!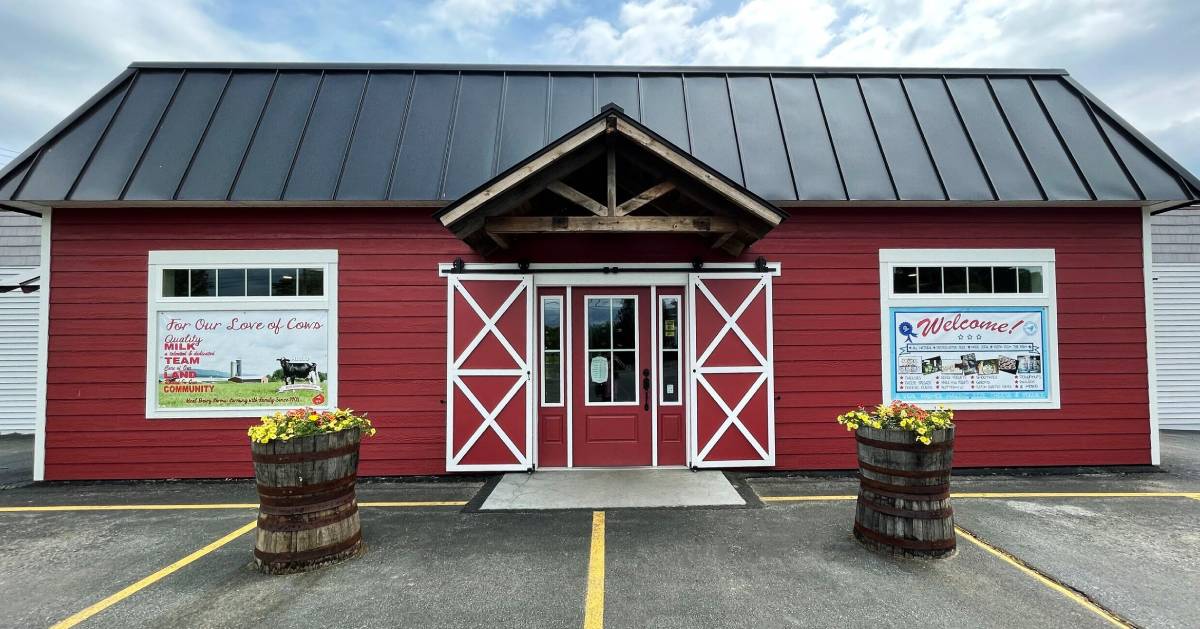 1) What made you decide to purchase the Hudson Falls store?
We were looking to expand from our 1,200-square-foot processing facility in Argyle, as demand for products had outgrown the original Cheese House. The Lewis Super Grocery building in Hudson Falls went up for sale in 2020 and it had the necessary infrastructure we were looking for, including a commercial kitchen, processing and warehouse space, room for an observation/educational area, and a sizable parking lot.
2) How did the idea for an observation room come about?
In recent decades, a disconnect has developed between people and food production. Most people are at least several generations removed from a direct connection to agriculture, and don't have strong awareness of how food is produced. Paradoxically, there seems to be a growing trend of interest in responsibly produced food coupled with a lot of misinformation.
Our observation area at the store, as well as our videos, newsletters, and occasional farm tours, help provide customers with a bit more insight into our food production processes. The observation room is an excellent asset providing customers a chance to see milk being crafted into the delicious dairy products offered at the store.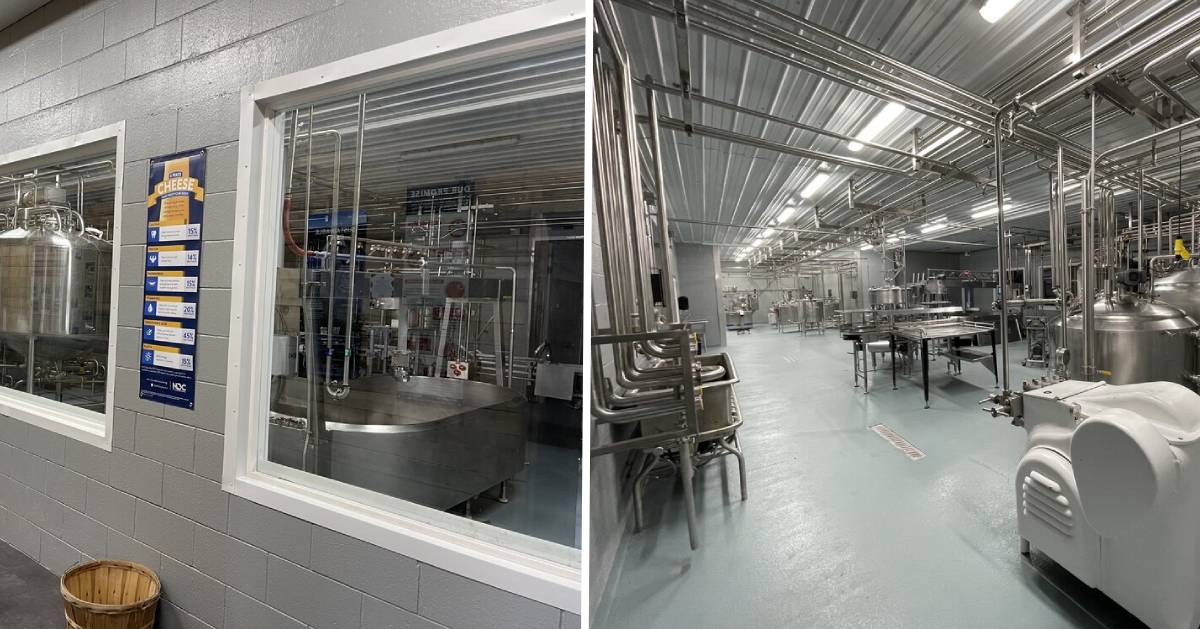 3) That is so cool! Do both kids and adults seem to enjoy it?
I think the adults find the observation room fascinating and the kids enjoy watching the activity happening on the other side of the glass. When you look through the windows, you are overwhelmed by shining stainless steel. There are a lot of interesting things to learn about dairy processing.
4) When did the store open up, and how's it been going so far? Do you have a lot of repeat customers?
We opened the store in the spring of 2020 in the midst of the pandemic. It's been going fairly well and we do have a lot of repeat customers. We hope to continue expanding our customer base and welcome more visitors to the store. We're offering several combined farm and dairy processing plant tours to share with our customers what goes into bringing our products to their families' tables.
It's been our experience that once people taste the products, they will return again and again. Plus, we provide the whole story - from cow to kitchen table. We feel that has significant value, especially today.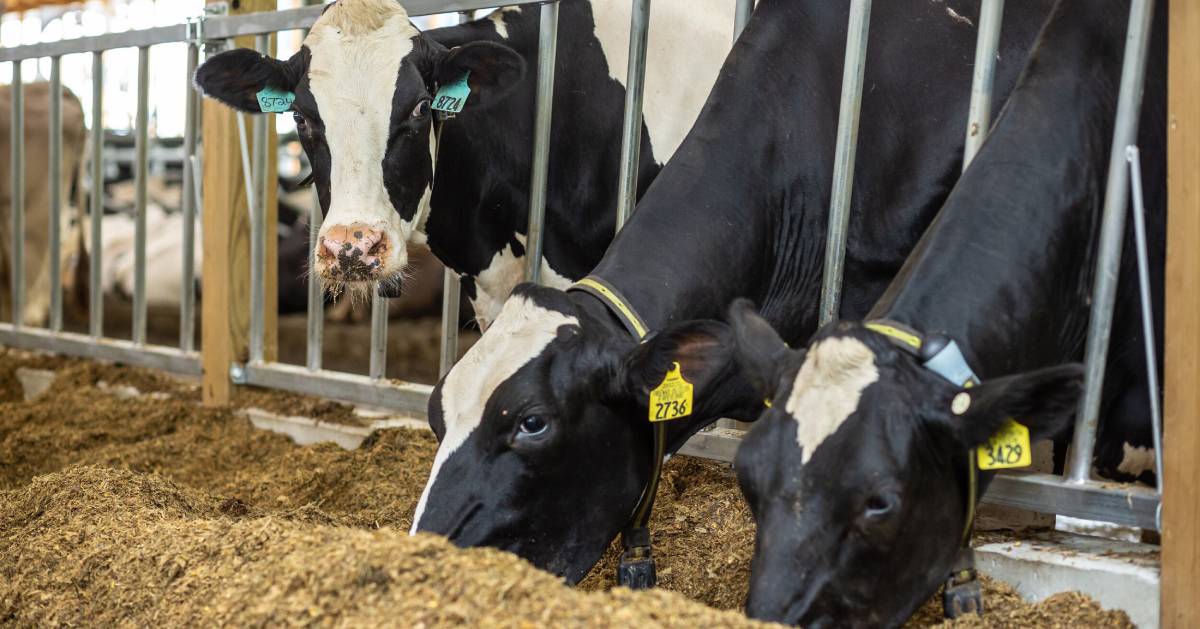 5) And you're partnering with another dairy farm with this new store venture, is that correct?
Yes, the opening of the store provided a great opportunity to partner with Ideal Dairy of Hudson Falls. They provide all of the milk and work together with us to grow the business. They stopped packaging their milk under their own label in 1987, and looked forward to the chance to re-engage with their local community in a more significant way.
6) What would people be surprised to learn about your products?
Our products are made with a very special type of milk, Just A2. A2 refers to the breakdown of proteins in milk. All milk contains lots of beneficial proteins; however, most milk produced in the US contains A1 and A2 protein varieties.
While many people can easily digest all forms of dairy, some research points to the A1 protein variety in milk causing certain people challenges with digestion. About one-third of Holsteins (the dairy cattle breed that produces the vast majority of milk in the US) genetically produce milk containing only the A2 protein. All our products are made with milk from Ideal Dairy that contains only the A2 protein.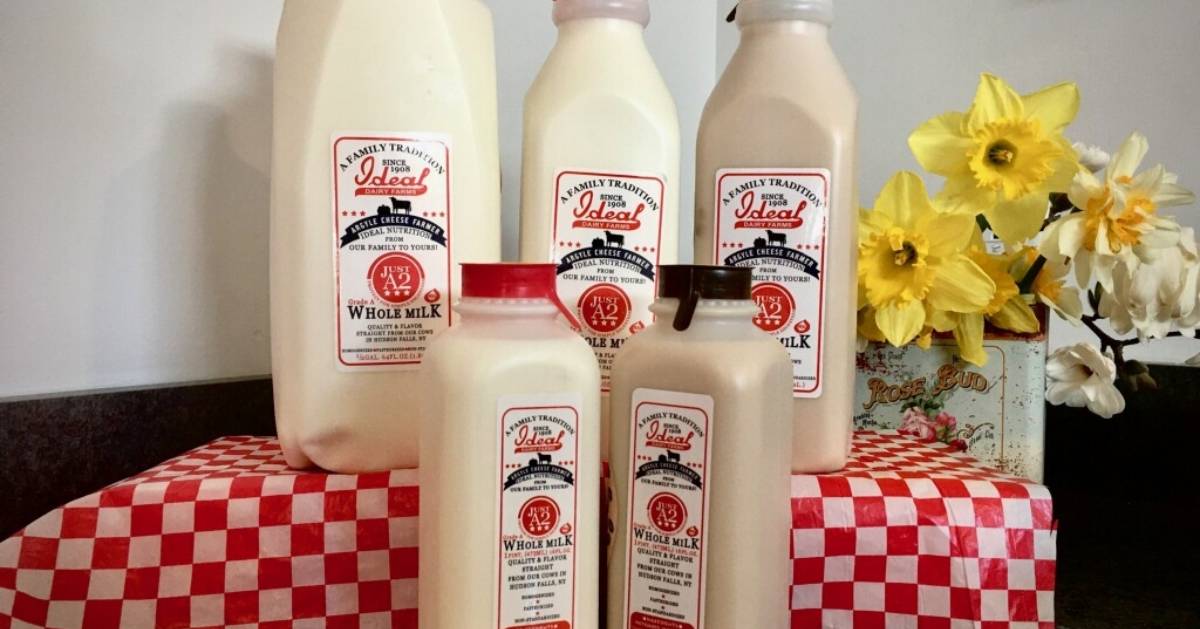 We hope to bring people back to dairy, because there's no comparison in flavor and nutrition. We've only been working with A2 for a few months, but have received some really good feedback from people who have struggled with dairy in the past. In addition to the milk, there's Vanilla Chai and Java Latte, and we're working on a Just A2 Chocolate Milk!
7) Awesome! What other kinds of products do you carry? And you carry other local products besides your own, right?
In addition to all our dairy products, we also make a lot of home-baked goods and prepared frozen meals, ready to cook from our commercial kitchen. There are also frozen dairy treats like ice cream, gelato, sorbet, frozen yogurt, and we have really unique individual cheesecakes in glass jars.
We carry beef and pork responsibly grown from local farms, unique cheeses like Jake's Gouda and Maplebrook Farm Mozzarella, custom roasted coffee beans from Battenkill River Coffee, delicious cookies from Sugar Cookie's Bakeshop, fresh eggs from Thomas & McMurry Sunset Farm, chocolate from Saratoga Chocolate Company, granola from Raspberry Fields Farms, and more.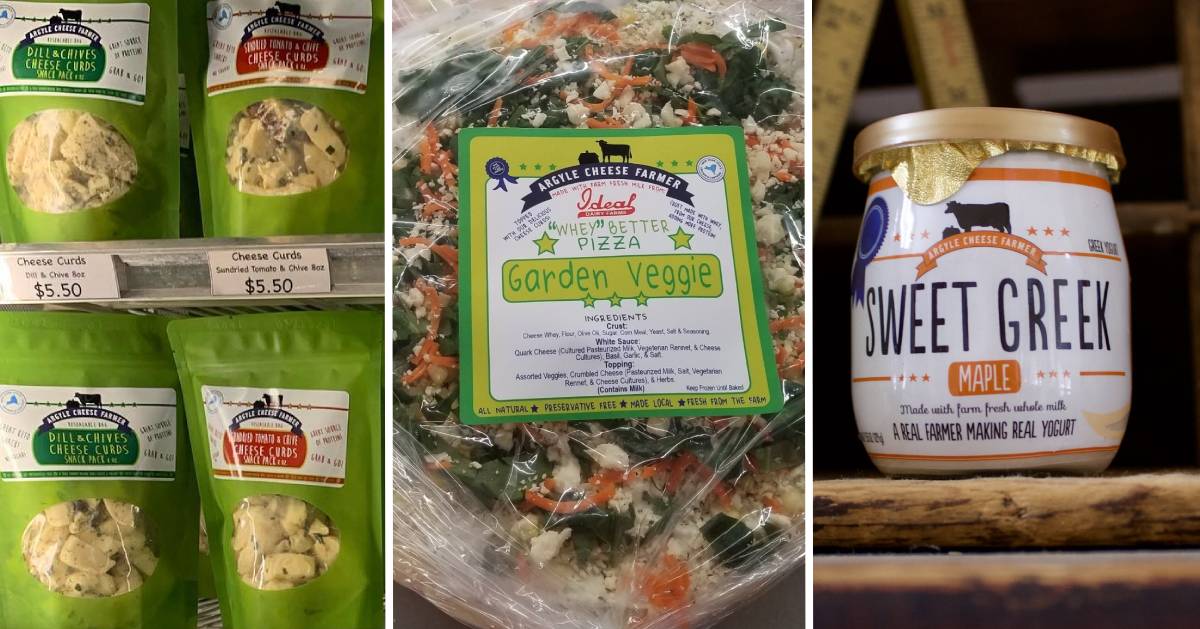 8) What would you say are your three most popular products at the store?
Cheese curds, maple Greek yogurt, and our homemade, ready-to-bake pizzas. The pizzas have become incredibly popular, and utilize the whey produced during cheese production to create a really delicious and unique crust.
Most of the products that come out of the kitchens use at least one of our dairy products. In addition, all the products are made from scratch and only use natural ingredients.
9) Please tell us you're going to participate in the annual Cheese Tour With Wine and Beer in the fall?
We will be part of the Cheese Tour With Wine & Beer on September 11 and 12, 2021 to bring even more cheese lovers to the store! We'll also be busy this summer bringing our products to three different farmers markets.
There is a ton to see, taste, and experience at Argyle Cheese Farmer's new store!