Useful Pumpkin Carving Tips for Halloween Season
Before you grab a knife and start transforming your pumpkin into a jack-o'-lantern, take a look at these pumpkin carving tips. We'll take you all the way from picking the perfect pumpkin in the pumpkin patch, to creating a fun and distinctive idea, to preserving the pumpkin so it lasts through Halloween.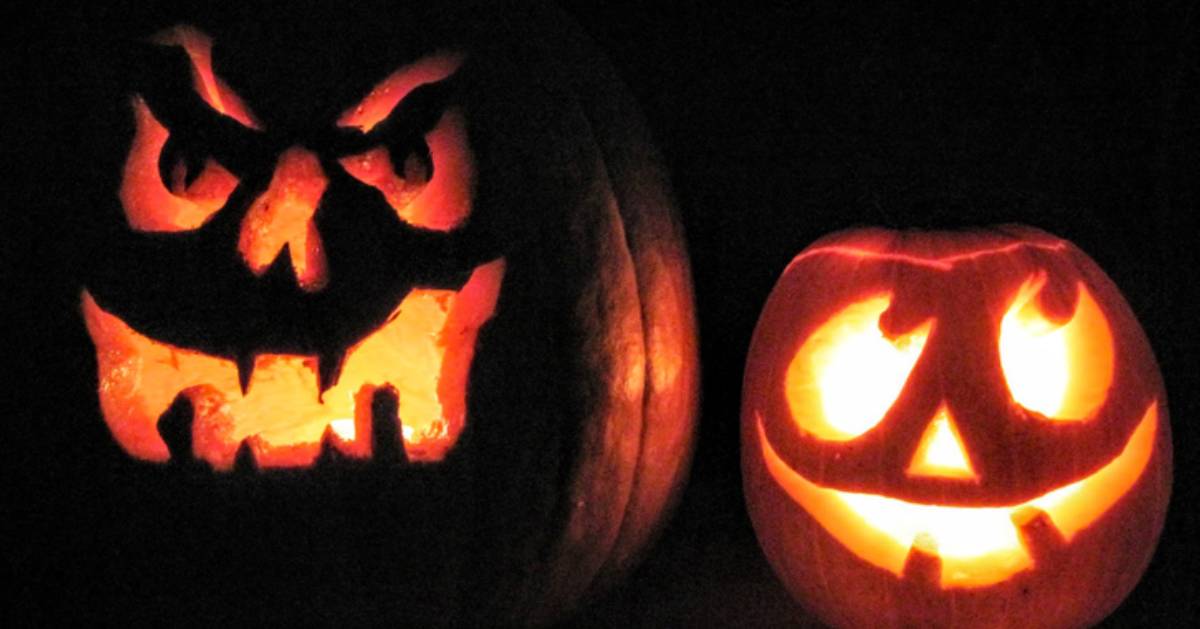 Choosing the Right Pumpkin
Select a clean, bruise-free, mold-free pumpkin with a flat bottom.
Choose a pumpkin with a greenish, firm stem; stay away from brittle looking stems or pumpkins that are missing stems.
Don't shy away from weirdly shaped pumpkins - the odd shapes could inspire a unique pattern.
If you already have a pattern in mind, consider if it would look better on a taller, rather than wider, pumpkin.
Once you have the pumpkin, don't carry it by the stem.
Carving Your Pumpkin
Before carving, gently wash the outside of the pumpkin with lukewarm, soapy water.
Ensure the carving tools are also clean, and sharp.
Buy a pumpkin carving kit (inexpensive and available at drug stores or grocery stores) for smaller scraper tools.
Consider using other tools you can find around the house - X-Acto knives, clay sculpting tools, etc.
Have a plan - print out a copy of the design you want to do, and draw a picture of it on paper before drawing on the pumpkin.
Use a dry erase marker to draw the image on the pumpkin so you can erase if need be.
Consider removing the back of the pumpkin instead of the top.
If you do remove the top, cut at an angle, not straight up and down; this way the lid won't drop inside the pumpkin when you replace it. A boning knife works well.
Scoop out as much of the flesh as possible - any left can lead to molding.
Hold the pumpkin in your lap as you're carving and make clean cuts up and down, not at an angle.
Be creative and use props! Create a tongue from a discarded piece of pumpkin or taffy candy, use plastic fanged teeth on mini pumpkins, etc.
Preserving Your Pumpkin
Don't carve too soon! Jack-o'-lanterns tend to last 5 to 10 days.
Before carving, you could soak the entire pumpkin in a bleach solution (1 tsp bleach per 1 gallon water) for 8 hours - this keeps a pumpkin fresher, longer, and has been shown to work better than vaseline.
There is also a "Pumpkin Fresh" spray that has proven effective to slow mold growth and decay.
If you're not expecting the jack-o'-lantern to last longer than a week, don't bother with the bleach solution or spray.
Removing the back of the pumpkin instead of the top could help it last longer.
Keep the jack-o'-lantern out of direct sunlight in a cool but not freezing spot.
The ideal temperature for the jack-o'-lantern is between 50 and 55 degrees.
If it's going below freezing outside, bring it inside. You could temporarily store in the fridge if need be.
Consider using a glowstick or LED light instead of a candle; the flame cooks the flesh.
If you follow these pumpkin carving tips, you'll be sure to have a fantastic and long-lasting jack-o'-lantern to show off to the whole neighborhood this Halloween!