Give Children Snowdays This Giving Tuesday by Supporting Double H Ranch
Editor's Note (11/9/2020): Please note that the following information is from 2019. Please check back for more updates.
It's that time of year again when we start gift shopping for our friends, families, and loved ones. This year, don't forget to give a priceless gift back to the community on Giving Tuesday, an annual international social media campaign that supports non-profits in honor of the holiday season.
This year, Giving Tuesday falls on December 1, and it's the perfect opportunity to support Double H Ranch, a local organization that's leaving an indelible mark on children's lives.
Learn How Double H Ranch Gives Back Year-Round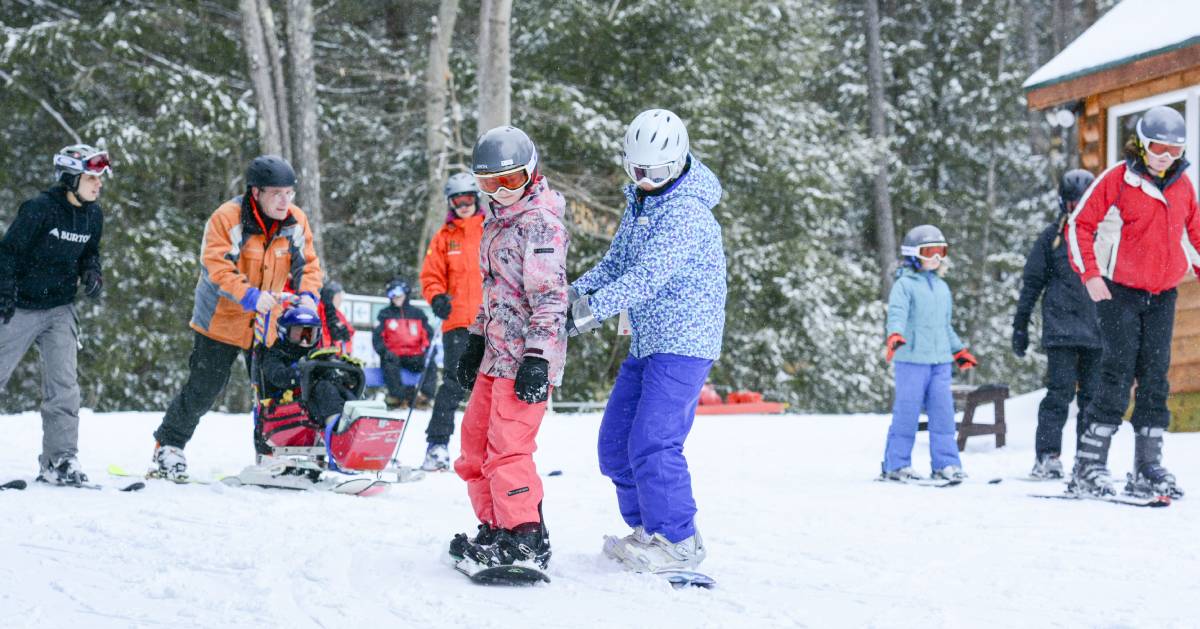 If you want use your donation to bring some joy into a child's life, choose to support Double H Ranch on Giving Tuesday. This Lake Luzerne non-profit brings the Adirondack experience to children whose chronic or life-threatening illnesses would normally keep them from being able to attend camp. Through volunteers and generous donations, Double H Ranch provides fun, educational, and safe activities to all their campers, completely free of charge.
Last year, Double H Ranch more than doubled its Giving Tuesday goal of $15,000 by raising over $37,000 in only one day. This unanticipated and generous show of support enabled Double H Ranch to not only build an all-weather yurt for their Outdoor Extreme Program -- which teaches kids wilderness skills -- but they were also able to use the additional funding to make the program more accessible, allowing all of their campers to take advantage of the opportunity to connect with nature.
Love the Snow? Support the Adaptive Winter Sports Program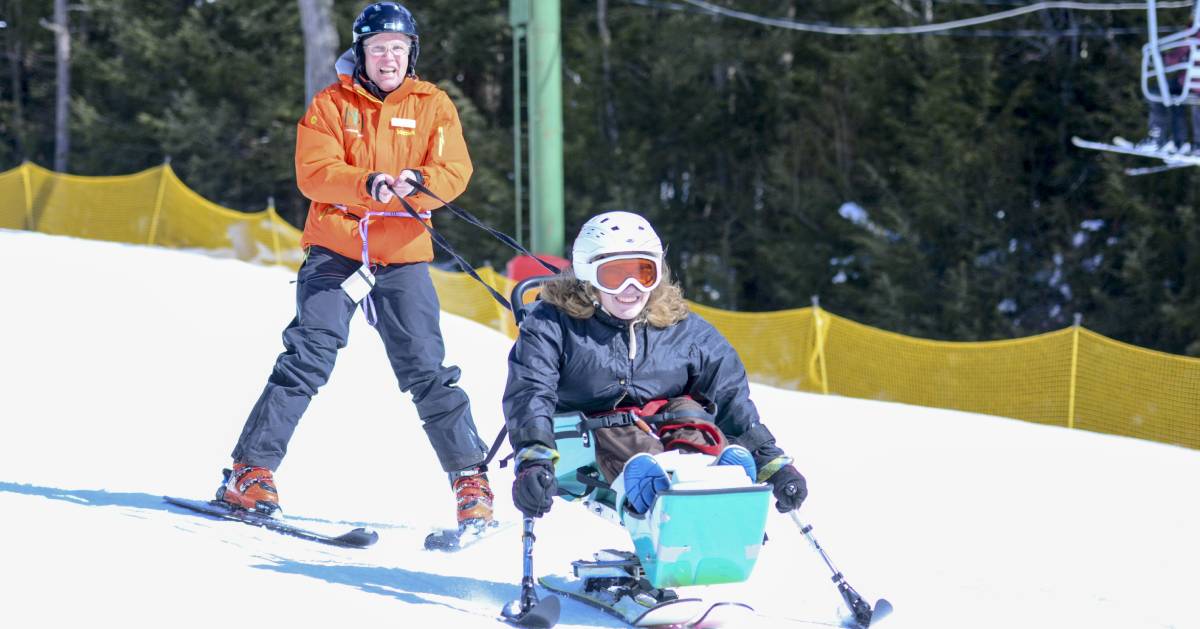 Do you love to ski or snowboard? Many of the children who benefit from Double H Ranch's programming wouldn't be able to participate in common winter activities at most ski resorts, which lack the necessary equipment and staff to accommodate and teach children with life-threatening illnesses and chronic conditions.
Double H Ranch makes outdoor winter activities possible for campers ages 6 through 16 by providing the equipment and instruction they need, completely free of charge. Volunteers and members of the National Ski Patrol give kids one-on-one training and support as they learn a new sport. There are even Family Sleepover Weekends, where children and parents can enjoy a weekend getaway together, making wonderful memories while enjoying the snow.
The Adaptive Winter Sports Program, founded in 1998, is also open to children with visual impairments and autism, and it's one of the only adaptive ski programs in America equipped to provide skiing for children who are on ventilators. In recent years, the program has served over 200 kids annually.
Make Winter Brighter for Kids by Giving the Gift of Snowdays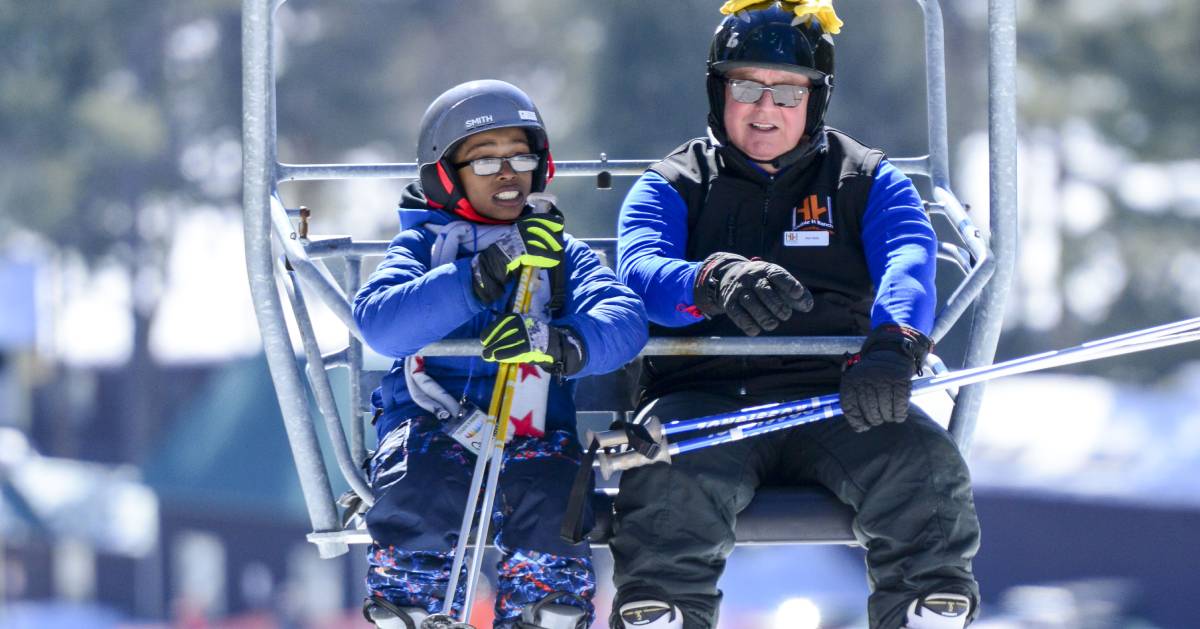 But what if there isn't enough snow for skiing and snowboarding on a given weekend? That's where you come in!
In light of last year's successful Giving Tuesday, Double H Ranch is launching their 2019 campaign, #GivingSnowdays. They hope to raise $40,000 to benefit their Adaptive Winter Sports Program.
Double H Ranch's 2019 #GivingSnowdays campaign aims to raise enough funds to replace their snowmaking equipment, which makes their Adaptive Winter Sports Program possible all weekends from January through March.
As their current equipment gets older and less reliable, there have been times when they've had to cancel programming due to lack of snow. With your help, they'll be able to guarantee snowdays every weekend!
Regardless of how much you can give, you can help give kids with chronic and life-threatening illnesses the fun snow day they deserve.
How You Can Help This Giving Tuesday
Donate
Make a donation of any size to Double H Ranch by visiting their fundraising page. Every little bit helps, and your donation will bring them one step closer to ensuring every winter weekend is a snowday.
Share on Social
Regardless of whether you can give this year, share the cause on social media with the hashtags #GivingSnowdays and #GivingTuesday to help spread the word to your friends and followers.
Volunteer
If you love to ski or snowboard, share the sport with a child by applying to be a volunteer. Since instruction is 1:1, many volunteers are needed to make the Adaptive Winter Sports Program a success. No previous teaching experience is required, and you'll feel great helping make a child's day.