Experience the Best of Modern Classical Music at the Mostly Modern Festival in Saratoga
Music lovers all over the world have a lot to be excited about these days as live performances and events continue to return in full force. Here in Saratoga Springs, one summer music festival that's coming back after a two-year hiatus is the Mostly Modern Festival, a three-week celebration of modern classical music.
From June 8-24, the 2022 Mostly Modern Festival will present incredible orchestral, vocal, and chamber concerts of mostly new and recent music. Learn more about the event below and get a preview of this year's schedule.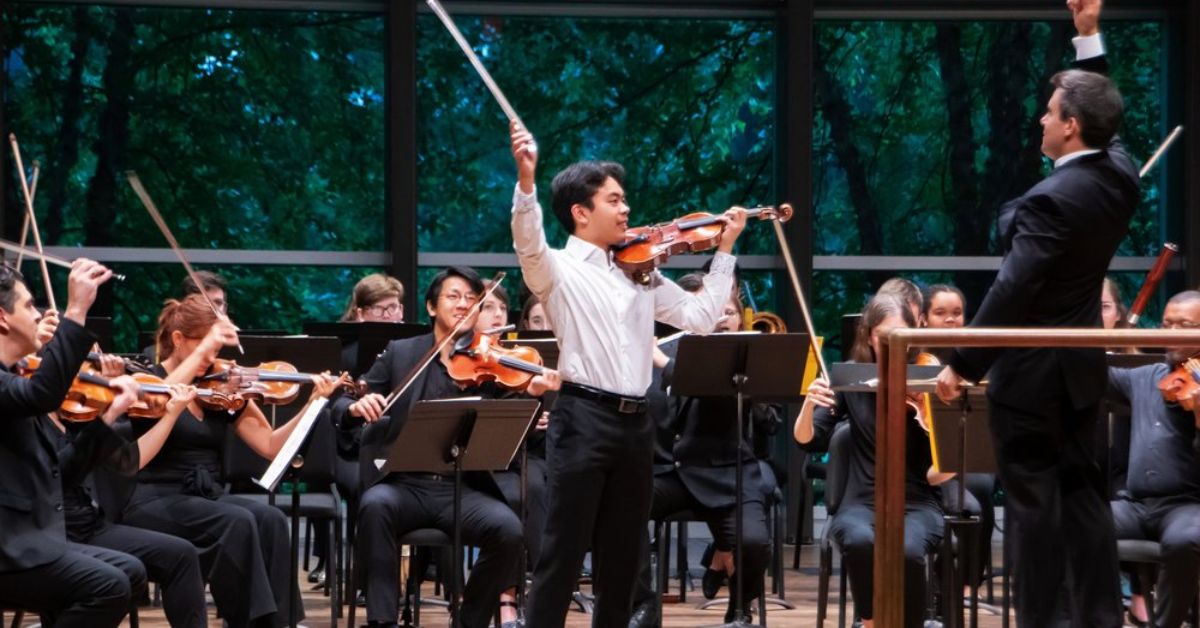 An Epic Summer Festival Born From a Musical Couple
In June of 2018, husband-and-wife duo Robert and Victoria Paterson founded the Mostly Modern Festival, which took place at Skidmore College's Arthur Zankel Music Center in Saratoga Springs. The Mostly Modern Festival is a division of Mostly Modern Projects, a nonprofit organization that celebrates and promotes modern classical music.
Robert, an acclaimed composer, serves as the Artistic Director of Mostly Modern Projects, while Victoria, a violinist with 20 years of experience on Broadway, serves as the Executive Director. The duo always wanted to create a unique summer festival that features classical music of our time, and includes an educational component for composers, instrumentalists, vocalists, and conductors. And so, the Mostly Modern Festival was born.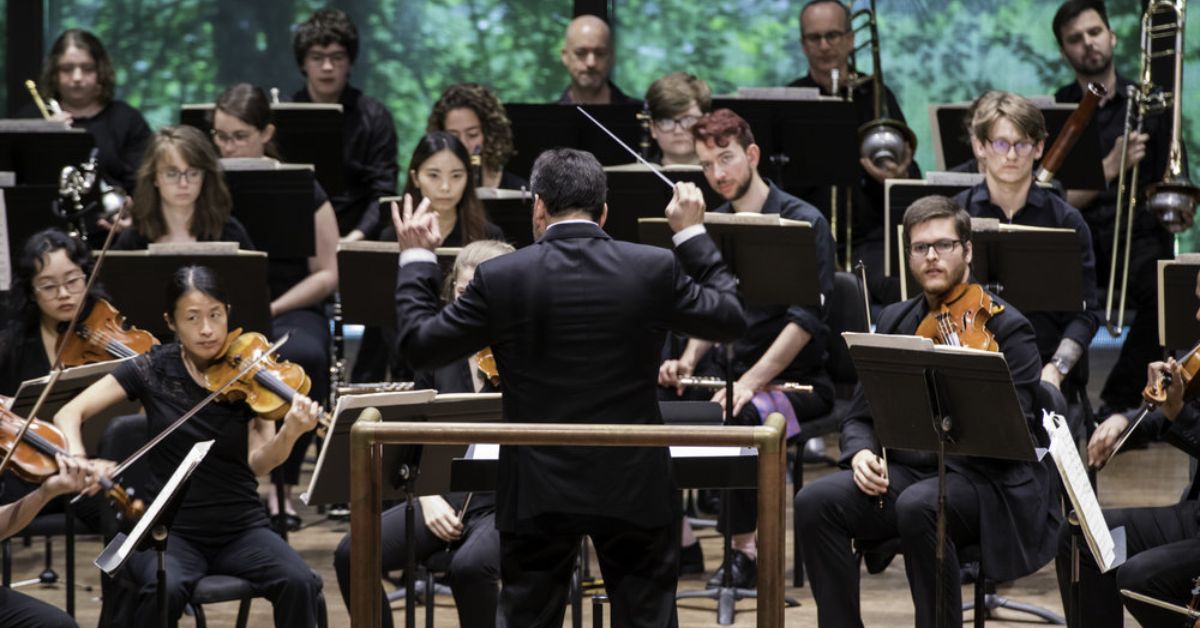 How the Mostly Modern Festival Flips the Classical Music Programming Model
The main difference between the Mostly Modern Festival and other classical music events is that rather than highlight composers like Bach, Mozart, or Brahms, the festival focuses on music by living composers from around the world, with an occasional foray into the past. For Robert and Victoria, this is a wonderful way to introduce modern audiences to the joys of classical music and showcase world premieres.
"World premieres will always be an important feature of the festival as they allow us to connect audiences with new and exciting compositions by modern classical music composers," Robert told us.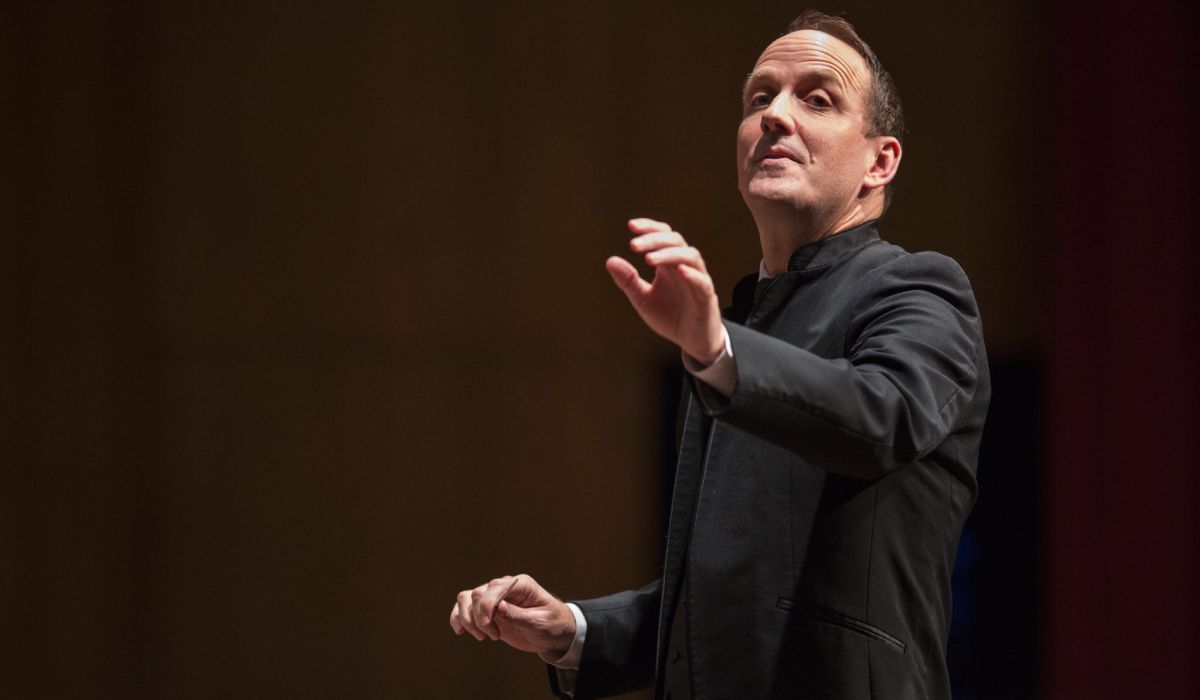 In addition, the organizers host the Mostly Modern Festival Institute, which is the educational component of the event. The Institute is a three-week intensive for up to 150 composers, instrumentalists, vocalists, and conductors, during which participants perform side-by-side with the distinguished faculty. This also takes place at the Skidmore College campus.
What Can Audiences Expect at the Event?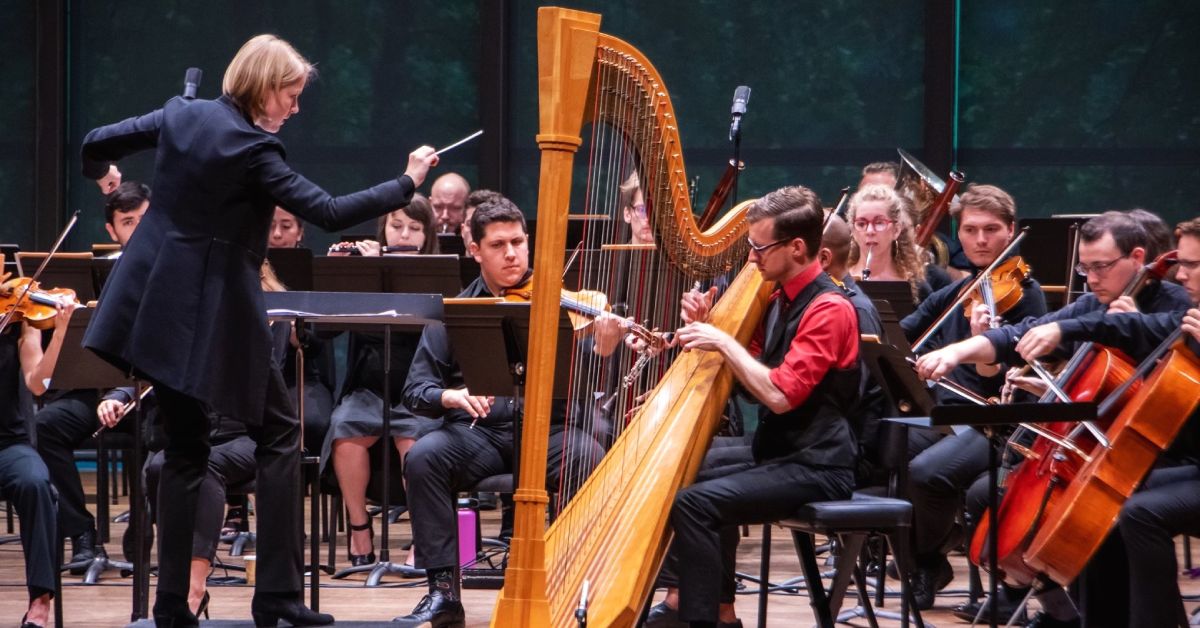 The Mostly Modern Festival is all about creating a memorable experience for the audience, the performers on stage, the composers, and everyone else involved in the event.
"Each performance at Mostly Modern Festival provides an up-close and intimate experience for audience members with joyful performances and discussions of newly composed modern classical music by top tier conductors and musicians from around the country within the beautiful Arthur Zankel Music [Center] at Skidmore College," Victoria said to us.
There are multiple concerts to attend throughout the three-week event, including performances by the Mostly Modern Orchestra, the American Modern Ensemble, vocalists, and more. Each concert takes place at the Arthur Zankel Music Center, aside from the kickoff event at Saratoga Springs' historic Caffe Lena. Take a look at the full schedule below:
2022 Concert Schedule
Wednesday, June 8: Mostly Modern Kickoff Event at Caffe Lena
Thursday, June 9: Exponential Ensemble
Friday, June 10: American Modern Ensemble
Saturday, June 11: New Classics: An Evening of Modern Song
Sunday, June 12: Mostly Modern Orchestra with Peter Bay
Thursday, June 16: Atlantic Brass Quintet
Friday, June 17: American Modern Ensemble
Saturday, June 18: The Companion & Mostly Modern Arias
Sunday, June 19: Mostly Modern Orchestra with Scott Terrell
Wednesday, June 22: Neave Trio
Thursday, June 23: An Evening of Songs and Arias
Friday, June 24: Season Finale of Mostly Modern Orchestra with JoAnn Falletta
When we asked Victoria what she's looking forward to during the festival's third season, she explained:
"We are most excited about returning and contributing to the vibrant and welcoming arts & cultural scene within Saratoga Springs! Mostly Modern Festival offers many opportunities for members of the community to enjoy world class modern classical music with our 12 performances over three weeks, including conductor JoAnn Falletta of the Buffalo Philharmonic Orchestra on June 24 and our co-founder Robert Paterson's comic opera featuring a robot on June 18."
Mark Your Calendar and Purchase Tickets Ahead of Time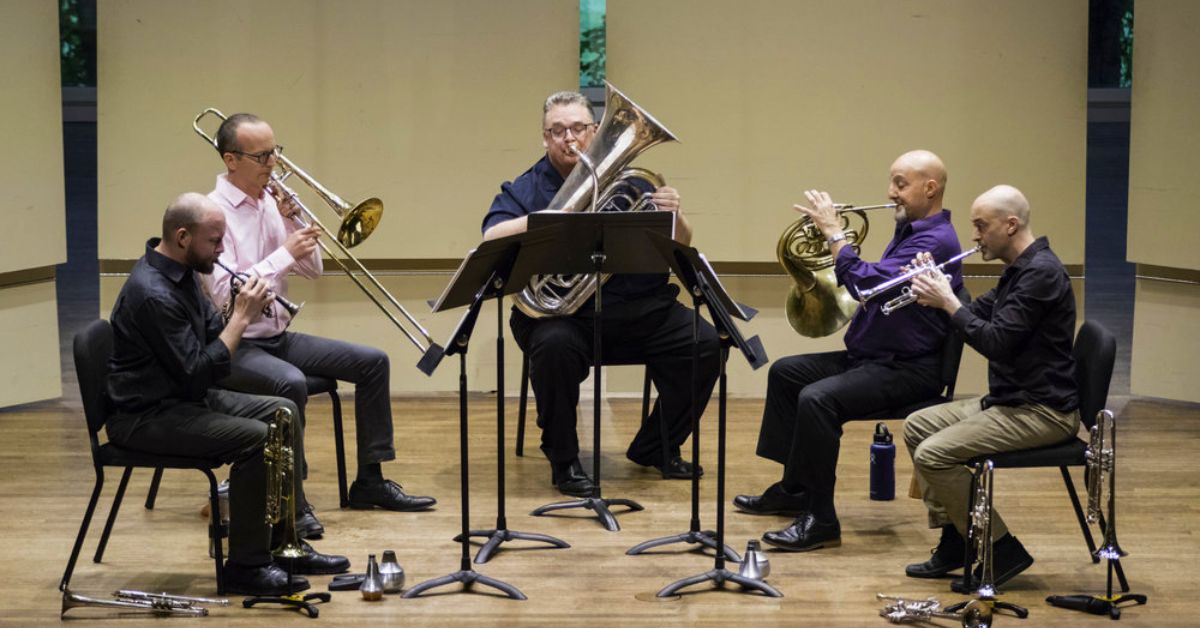 Are you interested in experiencing what the Mostly Modern Festival is all about? Tickets for the 2022 season are now on sale, and the event organizers encourage all music lovers to join them for this celebration of modern classical music, which they hope becomes a new tradition in the Spa City.
"We envision Mostly Modern Festival to be an annual three-week long event in June within Saratoga Springs' vibrant social calendar for many years to come," said Robert.