2022 Art in the Park: Annual Art Show in Saratoga Springs, NY
Two Dates in 2022! July 23 & September 17
Art in the Park is a one-of-a-kind art show that takes place in Saratoga Springs. This fine art event features work from Saratoga and Capital Region artists, including painters, photographers, ceramicists, sculptors, silversmiths, and printmakers, as well as other festivities.
For 2022, Art in the Park will be held on two dates in Historic Congress Park: July 23 (rain date July 30) & September 17 (rain date October 1).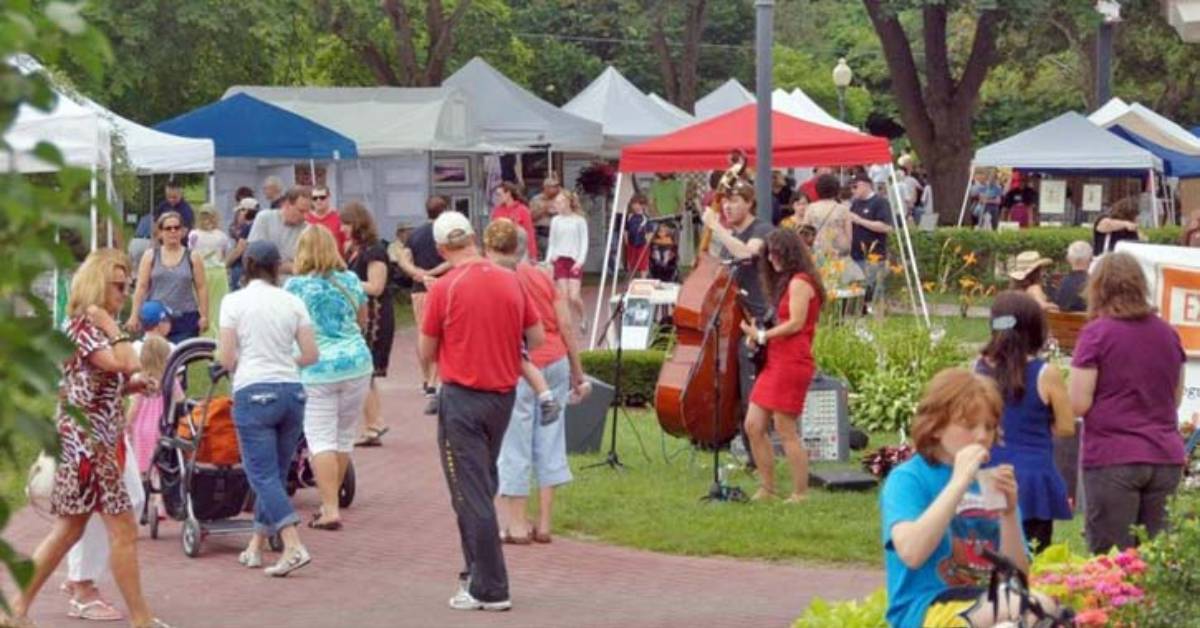 What to Expect at Art in the Park This Year
Art in the Park is presented by Saratoga Arts, located at 320 Broadway near Congress Park. During the event, local artists will set up tables and tents within Congress Park, displaying their original artwork for admirers and buyers. Artists will be present to discuss their paintings, drawings, ceramics, sculptures, jewelry, photography, and print-making.
Art in the Park also features live music, family art activities, and more, making it the perfect event for parents and their kids. Admission is free, so don't miss out on this annual celebration of the arts!
Get directions to Congress Park »